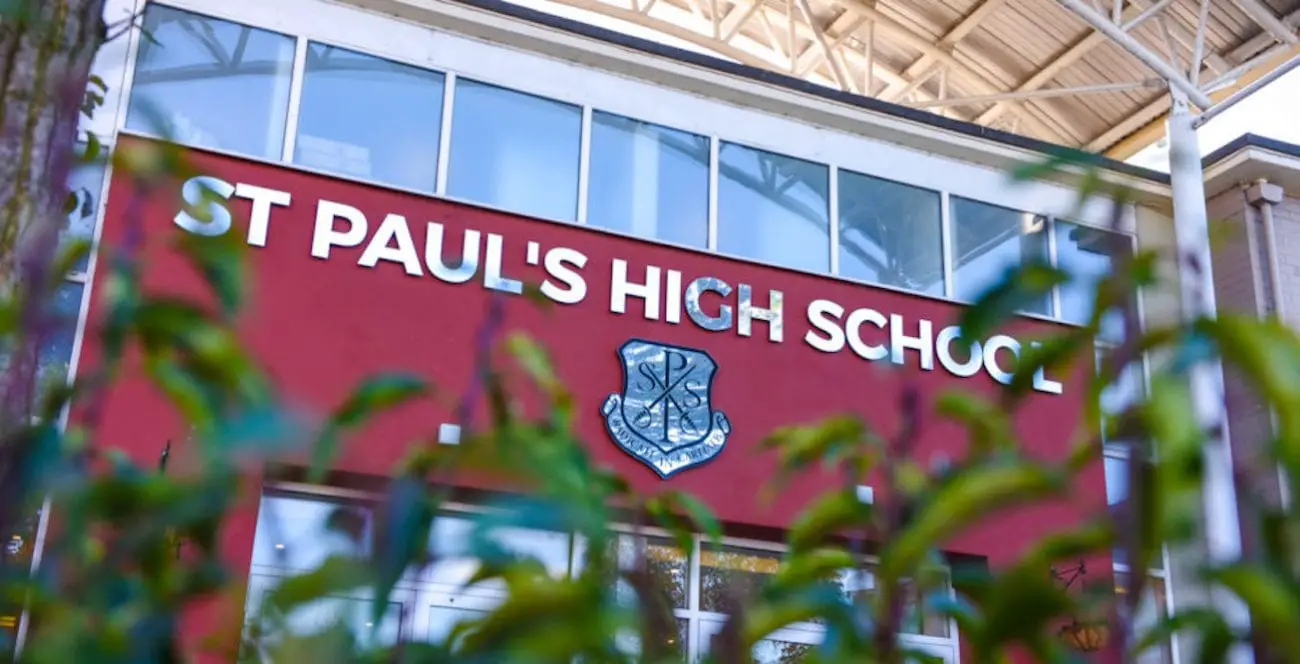 St Paul's High School in Bessbrook has been closed due to an outbreak of Covid-19.
The school says it has been made aware of a "number of positive Covid-19 cases affecting pupils and staff members".
Principal Jarlath Burns – in a letter sent to parents late on Thursday night – said the decision had been taken "with an abundance of caution as a necessary precautionary step".
Mr Burns added: "To allow us to ascertain the impact of these positive cases on the school population, it is important that pupils stay at home tomorrow.
"This will give me the necessary time and space to seek to identify other pupils or staff members who may have been in close contact with any of the positive cases. I will be in contact separately with any individuals who we identify as being in close contact for a sustained period (15 minutes and within a distance of two metres) and it may be necessary to require these pupils and staff members to self-isolate for a period of 14 days.
"I am also asking pupils and staff to remain at home on Friday to allow an enhanced clean of the school building to take place on Friday and over the weekend.
"I know you will support me in taking this precautionary step in the health and safety interest of all our pupils and staff."
An update is to be given over the weekend.
Newry & Armagh MLA Conor Murphy commenting on the closure of St Pauls High School today (Friday) said: "I have spoken to the Principal of St Pauls and commended him and School management for its prompt reaction to this localised surge in the outbreak of Coronavirus cases.
"The School will use today to ascertain the impact of identified positive cases on the school population and have an enhanced cleaning operation carried out.
"I, like all from the school community that is served by St Pauls, offer my support and wish the staff and pupils well."
Commenting on the growing concerns about the increase of Coronavirus cases, the Finance Minister said: "We are at a dangerous junction, but we can still turn this around.
"There is hope, though we all must play our part. Follow health guidelines & play YOUR part in saving lives."
Elsewhere, the Abbey CBS in Newry has suspended class for Year 14 students.
Sign Up To Our Newsletter