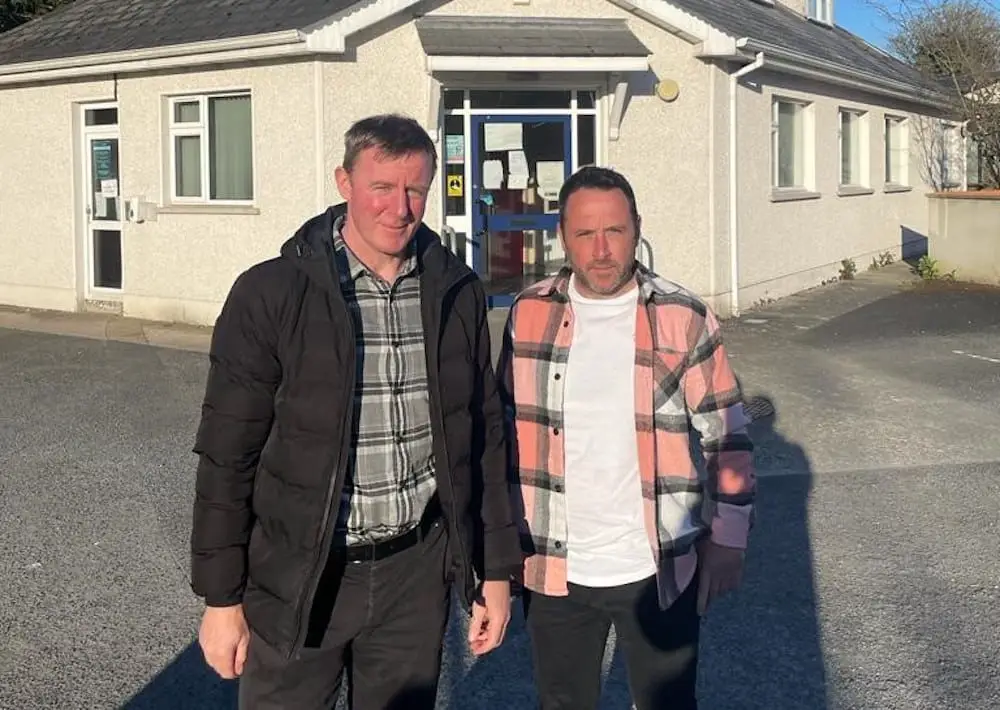 Proposals to close Mullaghbawn GP surgery later in the summer and disperse patients to other "in crisis" practices locally have been branded "utter madness".
Come the end of June, there will be no GP in the Maphoner surgery, leaving more than 5,000 patients in the wider Mullaghbawn area without a registered doctor.
Several proposals are on the table, one of which includes getting an arrangement in place with a new doctor – a managing partner – to oversee the running.
Nonetheless, that is an option unlikely to come to fruition in the current climate. Another option would be for the Southern Trust to step in and manage it for a period while a more full-time resolution is sought.
However, the most likely option will now see the dispersal of patients across the area, something Newry and Armagh MLA Justin McNulty says will be a disaster for primary care in the area with other local surgeries already overwhelmed and close to breaking point.
"To close Maphoner Surgery in Mullaghbawn and send patients to alternative surgeries across South Armagh is out of the question," he said.
Mr. McNulty was speaking after a series of meetings on the issue with the GP Federation, the CEO of the Southern Trust and the Permanent Secretary at the Department of Health.
SDLP MLA Justin McNulty said: "Any proposals which involve the closure of Mullaghbawn GP Surgery need to rejected totally. South Armagh's GP practices are already buckling under the pressure of the worst GP to patient ratios anywhere in the north, and the suggestion that a solution to the current issues at Mullaghbawn is to pull the shutters down and send patients to Crossmaglen, Newtownhamilton and Meigh is utter madness.
"The Trust and the Department need to put their heads together and find a way to incentivise GPs to come to Mullaghbawn – that is what has been done in other parts of the north, and it now needs to be done in south Armagh.
"I am completely bewildered as to why every time the Trust and the Department of Health come up against a problem; their solution is to pull shutters down. If the Trust press ahead with a course of action that would close Mullaghbawn GP practice, it will destabilise South Armagh's GP practices across the board.
"GPs and primary care providers are under enormous pressure. The Trust should be seeking to lift their burden, not add to it."
In a letter to Peter May, the Permanent Secretary of Department of Health, from the representatives of the six neighbouring practices – Bessbrook, Crossmaglen (2), Meigh and Newtownhamilton (2) – the GPs said they were all surgeries "in crisis", with three out of six contracts held by single handed GPs.
The letter continued: "We would estimate that there will be close to 30,000 patients in the area with provision of General Medical Services in imminent danger.
"There are 5,300 patients from the Mullaghbawn practice and failing intervention from Trust Services or Federation, the proposal is to disperse them among the six remaining practices with an offer of £30 per patient.
"We are in agreement that the current proposals will destabilise South Armagh General Practice as a whole. With the negative domino effect on neighbouring surgeries this may result in further practices considering their GMS Contract.
"South Armagh, as you will be aware is an area of socioeconomic deprivation and such drastic changes to General Medical Services and patient care will inevitably result in a spike of illness and mental health issues. This will also result in loss of income and work related stress for all practice staff during an already worrying cost of living crisis.
"Having met with SPPG (Strategic Planning and Performance Group), it was agreed that this is the biggest crisis yet in the Northern Ireland Primary Care arena given the huge patient to doctor ratio involved.
"The proposed date for dispersal, if no other suitable solution is found is June 30. This date is completely unreasonable for already overstretched practices and puts patient safety at risk. We collectively request that you support us and engage with Southern Trust to enable continue provision of services in Mullaghbawn.
"This commitment has been successful in other areas such as Bannview, Dungannon and Dromore. This has set a precedence in what could be considered less troubled waters.
"We feel that this is the only feasible solution at present to protect patient safety as well as the stability of local practices, staff employment and wellbeing. We hope that you can take our concerns into consideration and respond to us at your earliest convenience."
Armagh I approached the Trust for comment. They denied the CEO had spoken with Mr McNulty on this issue, a response the SDLP MLA vehemently refutes.
A spokesperson said: "GPs are independent practitioners and are not managed through the Southern Trust.
"The Southern Trust has not made any proposals to close Mullaghbawn GP Surgery and the CEO has not met with Mr McNulty on this issue."
A spokesperson for the Department of Health told Armagh I: "Department of Health staff are working extensively to ensure the continuation of GP services for the local community in Mullaghbawn.
"We are still in discussions with potential contractors to take over the current contract for Maphoner Surgery from 1 July 2023.
"Patients of the surgery should continue to contact their practice as normal for their healthcare needs.
"We would like to reassure patients that in similar situations across Northern Ireland, our staff have worked hard to find solutions and GP services continue to be provided."
Sign Up To Our Newsletter