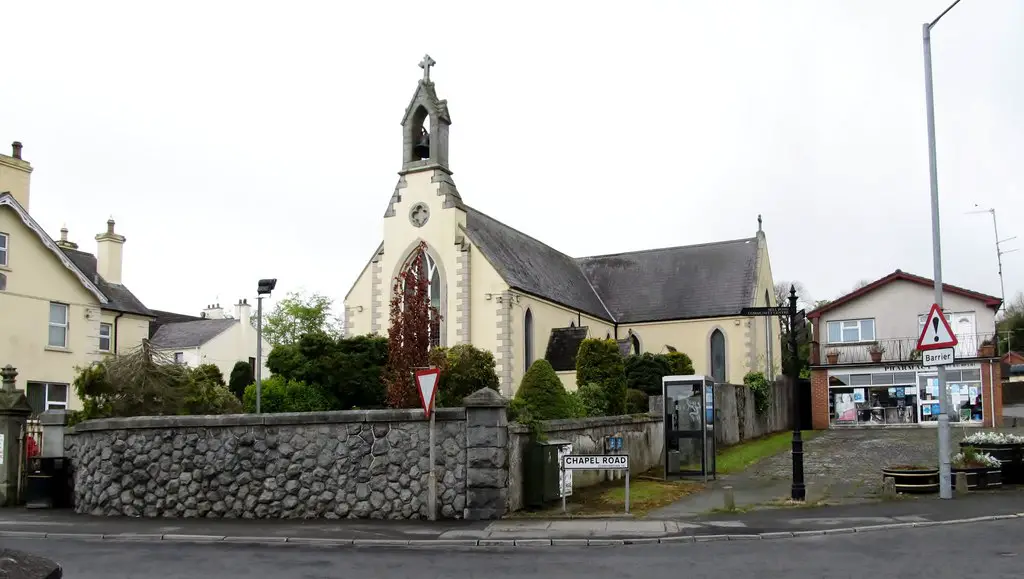 A south Armagh chapel is in line for a major restoration programme to help repair serious defects including dry rot and water damage.
And part of the project would involve the provision of a new meeting space – by adding glazed screens – to help "open the church to a wider set of user groups".
The works are planned at St Peter and St Paul Church, at Chapel Road in Bessbrook.
An application seeking listed building consent has been submitted to Newry, Mourne and Down District Council for consideration.
Lodged in the name of the Parish of Lower Killeavy, the works would involve the restoration and reordering of the existing chapel to "address required repairs and improvements".
It would involve conservation repairs to address "existing dry rot, serious water ingress and associated defects, including proposed re-roofing, removal and replacement of existing external render".
The proposals also include new glazed screens located below the existing gallery to create a new "education/community/exhibition/flexible meeting space" to being in more user groups.
Plans also include a new sacristy to allow for the entrance procession at mass to begin from the main entrance.
The application comes after defects were identified in a condition survey first carried out in 2016 and updated in September 2017.
According to a design and access statement by Consarc Conservation: "These stated that the building was in urgent need of attention and without remediating work the building and associated heritage and cultural importance would be lost.
"The building has issues of dry rot affecting the structural roof timbers, poor insulation, poor surface drainage as well as there being serioius water ingress at various locations.
"One of the aisles is currently closed due to the unsafe nature of the existing plaster."
Other than the addition of a new set of double doors to one of the redundant confessional boxes, there are no changes to the external appearance, apart from the materials which it is proposed to use.
Work on St Peter and St Paul Church began in 1868 and was completed the following year, with a gallery added in 1883. Extensive renovation work was carried out in 1953, with reordering in the 1970s, when the altar was modified and moved forward.
The design and access statement reports the chapel to be one of five places of worship in or close to the village and adds: "The proposed restoration intends to futureproof it to help safeguard this heritage asset and ensure it remains a central focus of life in Bessbrook."
The listed building consent application is due to be publicly advertised this week.
Sign Up To Our Newsletter