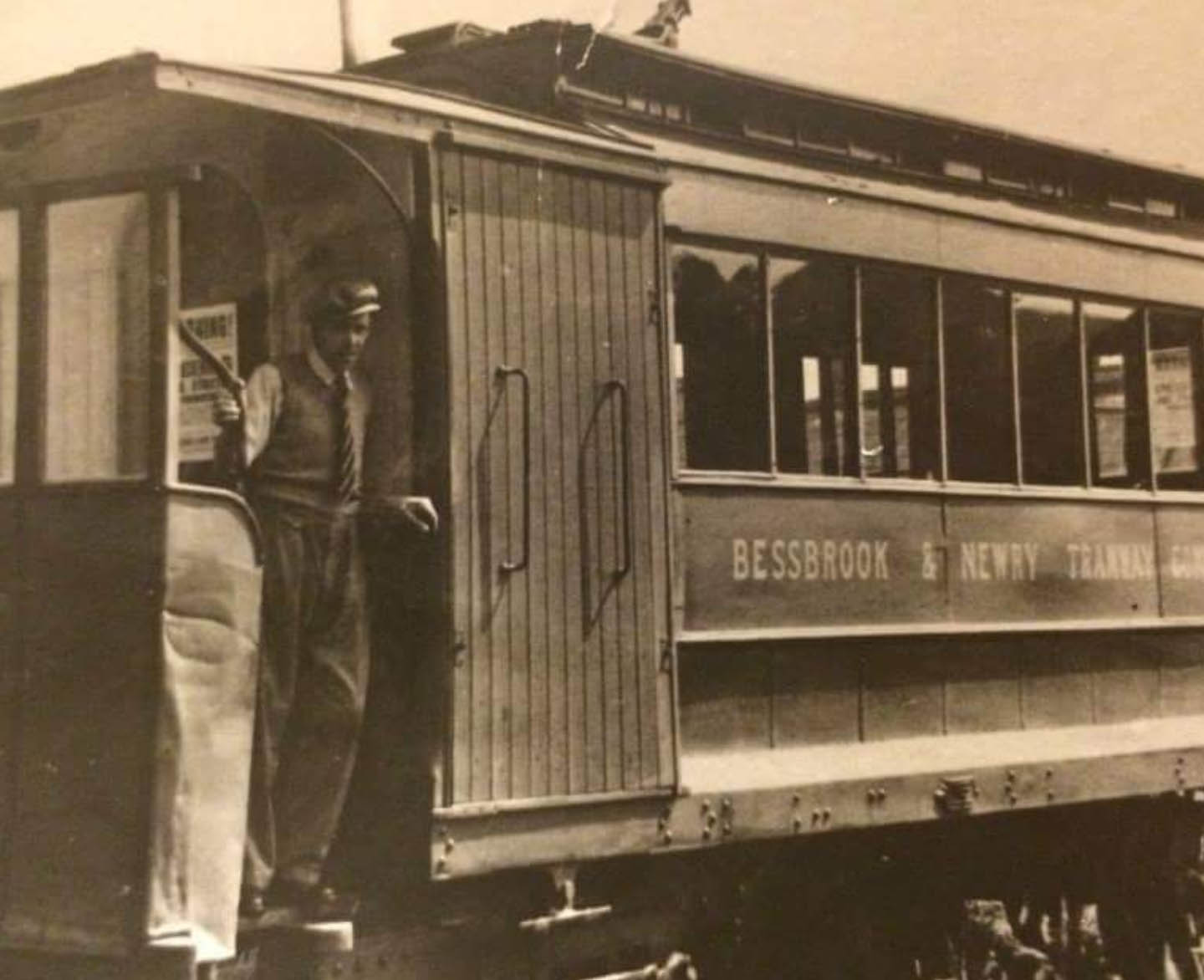 News that the Bessbrook tram is to be recreated in a full-scale replica has brought back fond memories for a local man who recalls travelling on it as a boy.
The picture was shared with us by Alison Hutchinson.
It shows her grandfather, Fredrick (Freddy) Baines, who lived at Catherine Street in Newry.
The prized family photograph is believed to have been taken around 1945, just a few years before the famed tram reached the end of the line.
Now that the tram is to be lovingly recreated in full size and installed as a piece of public art on the roundabout on the Camlough Road, beneath the A1 dual-carriageway.
Read more: Full steam ahead for Bessbrook tram replica as plans to be approved next month
It will sit close to the Egyptian Arch and be a major focal point for people passing through the area.
Two-and-a-half metres tall and eight-and-a-half metres long, it will also feature six figures dressed in period costume to indicate those who used it day and daily.
The tram opened in 1885 and its main function was to carry workers and freight to the flax mill in Bessbrook, a village built around the linen industry.
Alison said her grandfather was a relief tram driver, working as a lorry driver as well for Bessbrook spinning company.
She told Armagh I : "One of the regular drivers and friend of my grandfather was called Tommy Anderson, and my father Billy Baines, fondly remembers sitting up front with Tommy when he was five and being allowed to sound the hooter at the Pit on the Millvale Road.
"He remembers there was a great sense of sadness when the tram closed in 1948."
Approval for the proud celebration of the area's industrial past will be given next week at Newry, Mourne and Down District Council's planning committee.
It will be a fitting tribute and bring back fond memories to those who recall it as an integral part of Bessbrook and the life of a proud and hard-working community.
Sign Up To Our Newsletter