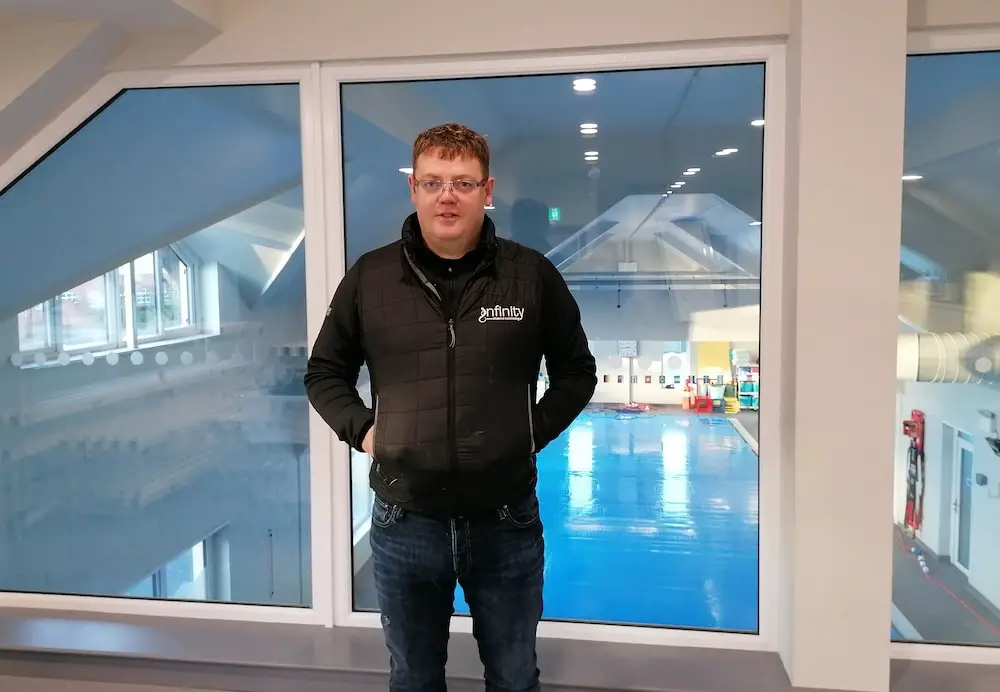 "What water does for peoples mental health and physical health is second to none in my eyes," says Padraig Mallon – and this is one adventurer who is well qualified to make a statement like that.
The Infinity Crew member and owner of the swimming pool in Bessbrook of the same name, has travelled the world in search of the coldest waters, highest heights and the most difficult endurance challenges known to man.
Padraig is one of only three people in the world to swim both the English Channel and the North Channel solo. He has crossed the Atlantic in a sailboat and was Northern Ireland's first certified ice swimmer, submerging himself in the freezing -30-degree waters of Siberia.
"It's the first time I'd seen grown men screaming and crying through the recovery," he says.
Padraig, who is also a triathlete, became the world's first Ironman Iceman, swam a sprint race at the dizzying altitudes of Tibet – leading to annual swimming lessons from the Infinity team to Junior Tibetan monks – and, after a brief phone call request, climbed Kilimanjaro in aid of the Newry Hospice.
Meditation, Buddhism and water as a balm for the soul, are some of the topics we discuss in this episode of The I on the Ball proudly sponsored by Blackhill Energy, as well as the torture of recovery from cold-water swimming.
"It's like someone is trying to pull the veins out of your body," says Mallon.
Back in the warmer waters of Infinity swimming pool, Padraig and the other instructors, enjoy teaching over 1200 children and adults of all ages and abilities the joys of swimming.
But the biggest lesson to be learned from our conversation, is the power of nature in teaching us all life's biggest lessons. And how immersion, whether it be in an extreme manner like Padraig enjoys and endures, or just dipping a toe in the water, cannot be underestimated in terms of mental and physical wellbeing.
"It is for everyone," says Mallon of the doubters like me, who shiver at the thoughts of swimming in cold Irish waters. Listening to his philosophies makes it a much more tempting prospect.
For all of this and more, listen below or subscribe and download here: Apple Podcasts – Google Podcasts – Spotify.
Sign Up To Our Newsletter