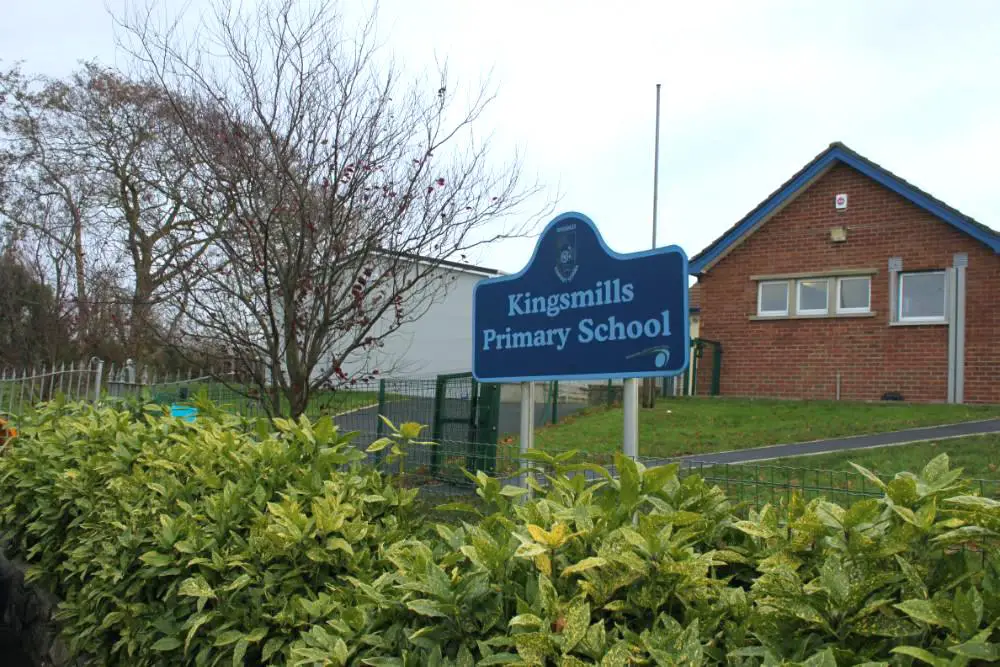 The permanent closure of Kingsmills Primary School has been rubber-stamped by the Education Authority (EA), Armagh I can reveal.
The south Armagh school, based on the Drumnahunshin Road, will cease to be, exactly 150 years after the first Kingsmills Primary first opened its doors. The school has been on its current site since 1958.
The closure comes as a result of a falling number of pupils and a rising financial deficit.
A public consultation was launched in 2022, and despite 123 of the 126 respondents being in favour of retaining the school, the doors will close for a final time this summer.
It is intended that the school will be "discontinued with effect from August 31, 2023, or as soon as possible thereafter", according to the Authority's notice.
The EA's decision will come as a hammer blow to pupils, parents and staff, all of whom had campaigned to save the award-winning school.
Related: Proposal to axe Kingsmills PS published despite 113 of 117 responses backing school
Some of the reasons for challenging the closure included: "Being a small school means that the pupils know each other very well and are all friends. No one is left out in the playground or in after school activities.
"The decline in numbers is due to poor management in the past – the current management is working hard to improve the school numbers and with help from the Education Authority the low enrolment could be turned around.
"The quality of education statements in the consultation document does not reflect the quality of education at Kingsmills PS. Scores achieved by Kingsmills PS pupils are above the national average.
"The strong support Kingsmills PS gives to pupils with Special Educational Needs – many pupils have transferred to the school after struggling in larger schools and thrive at Kingsmills PS.
"There are greater opportunities for the staff at Kingsmills PS than they would get at larger schools.
"Extracurricular activity at the school is strong and available Monday to Thursday so it is inaccurate to say there is less opportunities.
"The closure will have a detrimental impact on the rural community. It will impact on the controlled primary provision in the South Armagh area."
Sign Up To Our Newsletter