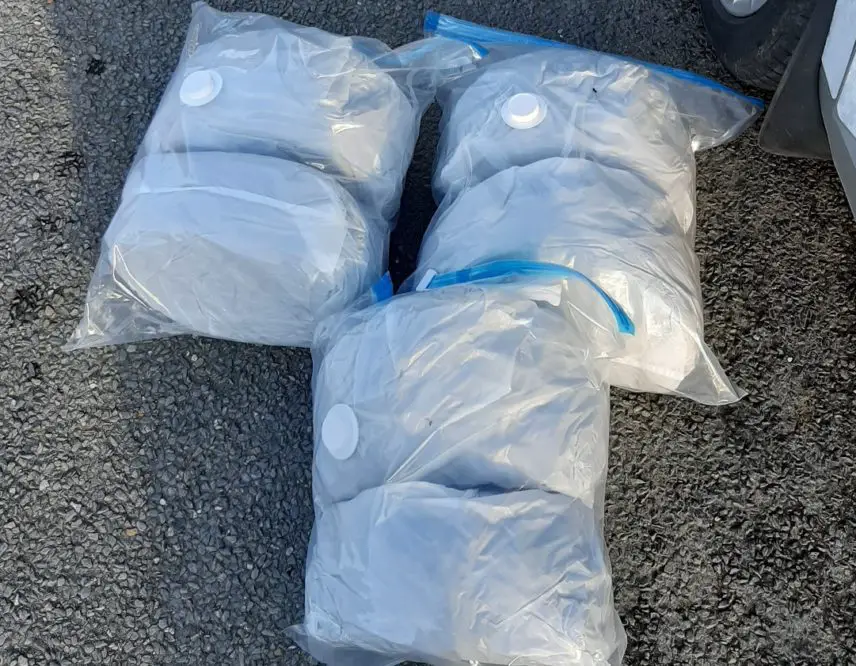 A man who has been charged in connection with a suspected cannabis factory, discovered following a shed fire in South Armagh, claims to have been trafficked into the country.
The 48-year-old Vietnamese national had his bail application adjourned until August 5 for the outcome of an assessment from the Home Office into his entry into Northern Ireland.
Huy Ty Vo, of no fixed abode, was charged with cultivating cannabis, possession of Class B, possession of Class B with intent to supply, being concerned in the production of Class B and arson at Armagh Magistrates' Court, sitting at Newry, on Tuesday.
Appearing via videolink from police custody, the defendant was connected to the charges by a constable, who informed court that bail was being objected to.
Outlining the background to the allegations, the constable said that on August 1, shortly before 6pm, police were called to reports of a fire on the Derrywilligan Road, Bessbrook.
Three men had been observed running from the burning building, with one of them, allegedly the defendant, being detained by a member of the public.
Three large bags of suspected cannabis were allegedly located near Vo and after the fire was extinguished police located a suspected cannabis plant growing in the building.
The defendant was subsequently arrested and conveyed to Banbridge Police Station.
During interview, Vo claimed he had entered this jurisdiction via France approximately three months ago, arriving in Northern Ireland in the back of a container from an unknown port with around 20 others.
He stated that he was then transferred to the address in Bessbrook and was put to work, along with another two Vietnamese nationals, cultivating the cannabis plants.
Vo alleged he had been working and living in the same building, stating that he was not paid and instead was working for food and board.
The defendant went on to say that he was working to pay off his debt for travel into the country, but he had never been told the value of this.
Objecting to bail, the constable stated: "He has no ties to Northern Ireland, he was brought here illegally, he has been given notice by immigration and there is a high risk of flight."
He commented that Vo had no appropriate address in this jurisdiction and the building at which he had been residing was now "burnt out", adding that given the human trafficking element alleged any release would put him at risk of the people in charge.
Defence solicitor Ruari Gillen said his client was awaiting an assessment from the Home Office to ascertain whether he had been trafficked into the country or not.
He said: "He will be provided protection, accommodation and support through Migrant Help."
The solicitor said that if the human trafficking element was proven, Vo would have a "statutory defence" in relation to the drugs offences, and that the arson was believed to have been caused by "an overload of the electricity network".
Deputy District Judge Peter Prenter commented that the bail application was "a bit premature" and adjourned the case until August 5, in order to hear the decision from the Home Office's assessment.
Sign Up To Our Newsletter