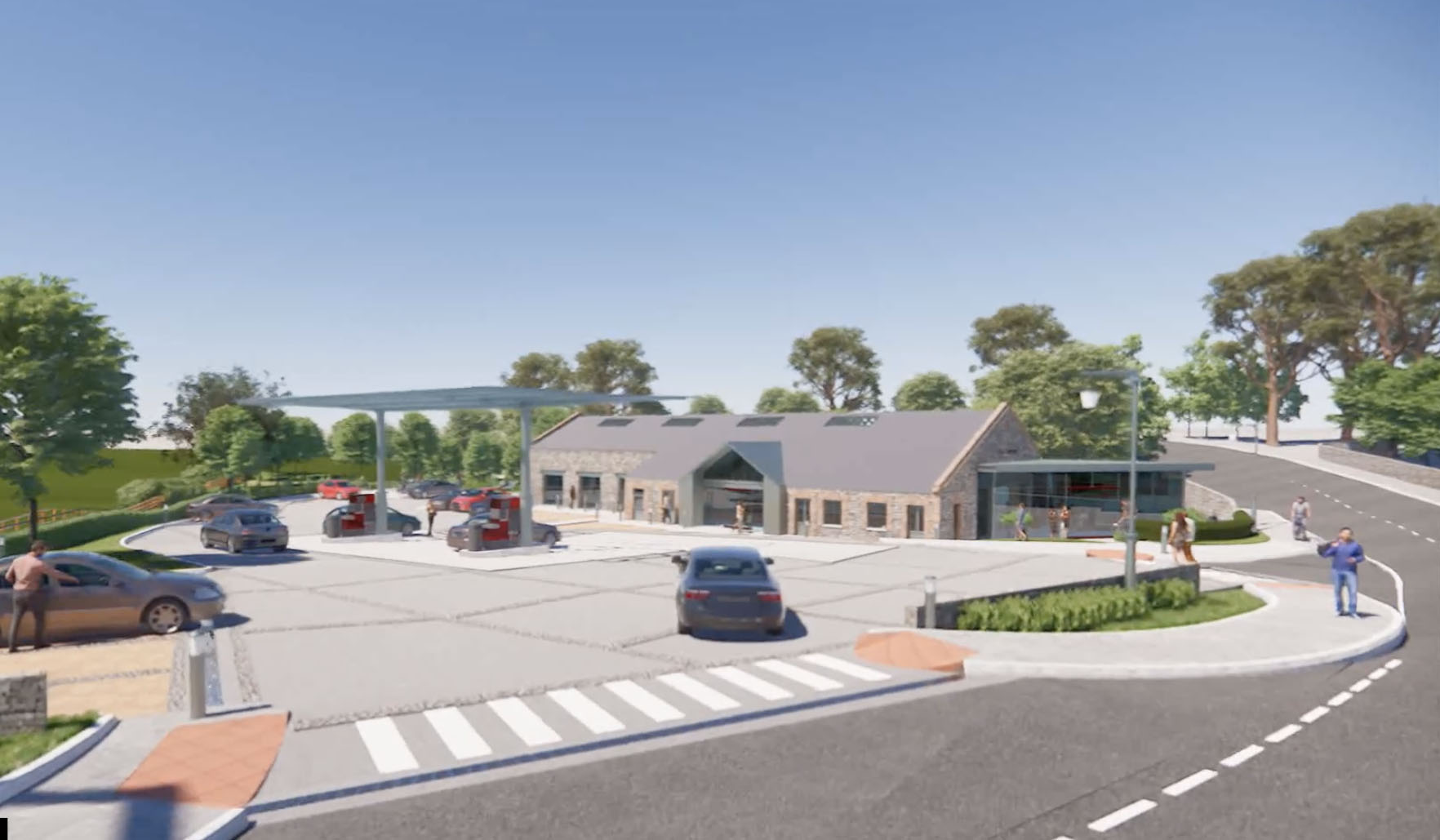 Plans to re-develop a Bessbrook tram station are outlined to bring positive impact and significant job boost to the local community.
Proposed restoration and development to the 19th-century tram station located on the Derrymore Road will bring substantial capital investment and up to 55 full and part-time jobs to the South Armagh village.
The project aims to redevelop the structure, as well as the surrounding wasteground on which it is situated.
Glena Developments Limited, the group spearheading the project, has remained committed to progressing with a proposal that would look to serve the needs of a new generation of village inhabitants whilst ensuring to consider all cultural sensitivities and historical responsibilities attached to the site.
"Our vision for the redevelopment of the Bessbrook Tram Station site has always been one that would look to serve an expanding local community in a modern, convenient, and economically sensible way", lead developer Damien Rafferty stated.
"Plans to regenerate the site to integrate supermarket, refueling, and catering units with a new generation of Bessbrook inhabitants at the foremost of our thoughts aren't a far cry from the sentiments that drove the construction of the tram station and associated tramway, over a century ago".
"The creation of up to 30 new permanent jobs for local people across the new site, as well as providing those associated with local construction and trade the opportunity for work on a project for the good of their own community, we feel is a nod to those visionaries who first pioneered this business link from the heart of Bessbrook".
The tram station originally served as a terminal halt on the hydro-electrically powered Bessbrook and Newry Tramway, which transported passengers and freight between the town and mill village before ceasing operations in 1948.
Addressing concerns in relation to how building works may affect what has been a constant in many villagers' lives. Mr. Rafferty expressed that the group is acutely aware of the duty of care and responsibility in preserving what is a proud remnant of Bessbrook's prosperous history.
"Whilst we strive to build for a better future for the people of Bessbrook, it is important that we remain wholly conscious and sensitive to the pride in its past. That said, our proposed scheme has been drawn up with such sensitivities in mind".
"Our architects, Clarman, have been creatively brilliant in their design proposals, which have allowed us to retain so many of the features of the original structure. We would encourage as many people  as possible to take a few moments to view the digitally created walk-through video that has been uploaded to Clarman's YouTube channel – Clarman Architects."
Glena Developments has been involved in several restoration projects of this kind in the Newry and Mourne area, most notably the redevelopment of the Toase building situated at Merchants Quay and the stunning Castle Drive Development in Forest Hills.
"In conclusion, a proposed investment of over £2 million, the creation of up to 55 full,  and part-time jobs, and with rates payable to local council upon completion, we see this as a significant investment in the Bessbrook community, and perhaps more importantly, one that can provide service for perhaps another century and beyond", Mr Rafferty added.
Cathal Reilly, BSc, BArch, RIBA, RIAI Chartered Architect, at Clarman Architects shared those sentiments regarding future-proofing the restoration plans to ensure it becomes an asset to the community.
"The proposal represents a significant investment in the restoration and conservation of an existing historic asset, which is of significant socio-economic and historic significance within the local economy of Bessbrook, through a sensitive conversion to use, which is both viable and sustainable, thereby assuring the future of the historic asset, for future generations to come."
To experience the virtual walk-through and for more information, check out glenadevelopments.com/bessbrook
Editorial by I Am Digital Group.
Sign Up To Our Newsletter