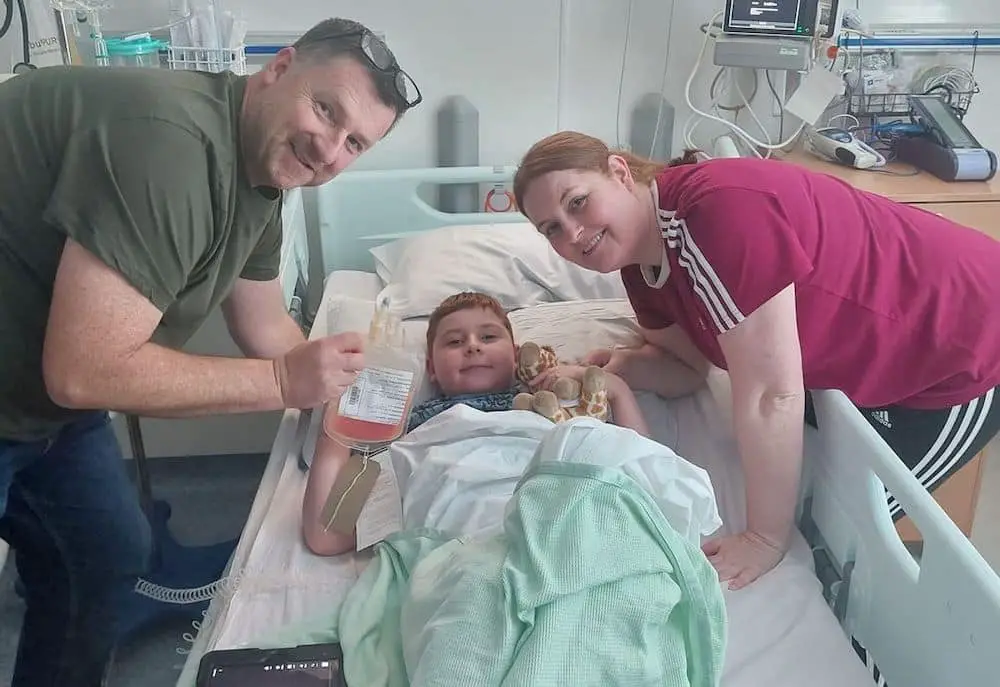 An eight-year-old Bessbrook boy has successfully undergone a bone marrow transplant.
Bobby Browne, who was diagnosed with leukaemia last summer, had been desperately searching for a compatible stem cell donor after extensive treatment had proven to be unsuccessful.
Fortunately, that match came, and Bobby was prepared for his operation, which he underwent on Thursday.
Sharing an update on the Find Bobby a Match Facebook page this evening (Friday), his parents, Danny and Louise, asked everyone to continue "keeping [Bobby] in your prayers for the weeks ahead".
Related: Mum asks prayers for Bobby ahead of hospital admission for bone marrow transplant
As is normal with bone marrow transplants, it will take weeks, months, or longer before healthy cells are regenerated and for the immune system to fully recover.
They added: "We couldn't have got to this stage without Bobby's amazing donor, who is a complete stranger, but has an amazing heart to do this act of kindness.
"We also couldn't have got to this stage without the love and support from our families, friends and all communities.
"Bobby still has a lot of recovering to do in the weeks and months ahead so thank you all for your kind words, support and prayers."
Related: Co Armagh dad's desperate plea for someone to help save eight-year-old son's life
You can register as a donor here https://www.dkms.org.uk/register-now
Or here https://www.anthonynolan.org/help-save-a-life/join-stem-cell-register
Sign Up To Our Newsletter