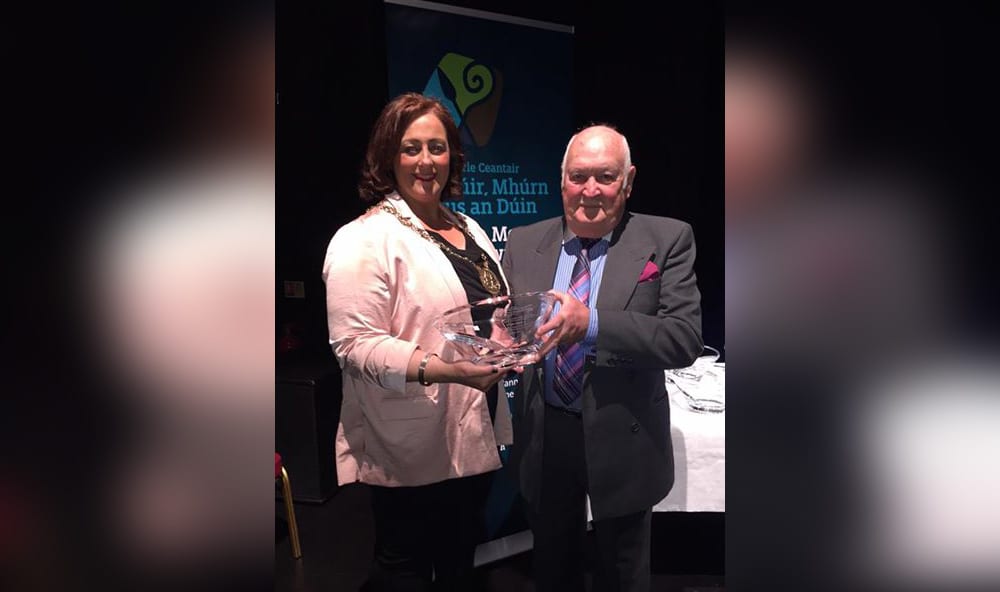 County Armagh's own 'Black Santa' has been recognised for devoting two-and-a-half decades to a charity sit-out.
John Dalzell, from Bessbrook, has been sitting out in Newry, in all elements, year after year.
And his goal has been to raise money for the Southern Area Hospice.
In 25 years, the father-of-three has raised in the region of £1.5 million.
But last year was to be the last for the 75-year-old, when he raised over £73,000.
Mr Dalzell – who was awarded an MBE – will not be turning his back on fundraising for the Hospice, but he will no longer be seen sitting out at Hill Street on Newry, imploring passersby to think of others and donate in the season of goodwill.
Since he started in 1992, he has not missed a year.
He has been backed every year in his 10-day sit-out by his wife, Lily, and his devoted family.
One of the low points came when, in 2013, proceeds from his fantastic efforts were stolen from a charity worker's car when they stopped to collect donations in Camlough.
But it not deter him and he was back out the following year, again raising money to help Southern Area Hospice Services deliver the vital services which they do to those in urgent need.
Mr Dalzell, a former school bus driver with the Southern Education and Library Board, has now been recognised by Newry, Mourne and Down District Council.
At its award ceremony on Thursday night, a special presentation was made by Councillor Gillian Fitzpatrick to recognise 25 years of his annual sit-out.
Southern Area Hospice was delighted to see him being honoured in this way by NMD Council, describing him as a "great friend and ambassador" for the charity.
Well done to John Dalzell and congratulations!
Sign Up To Our Newsletter