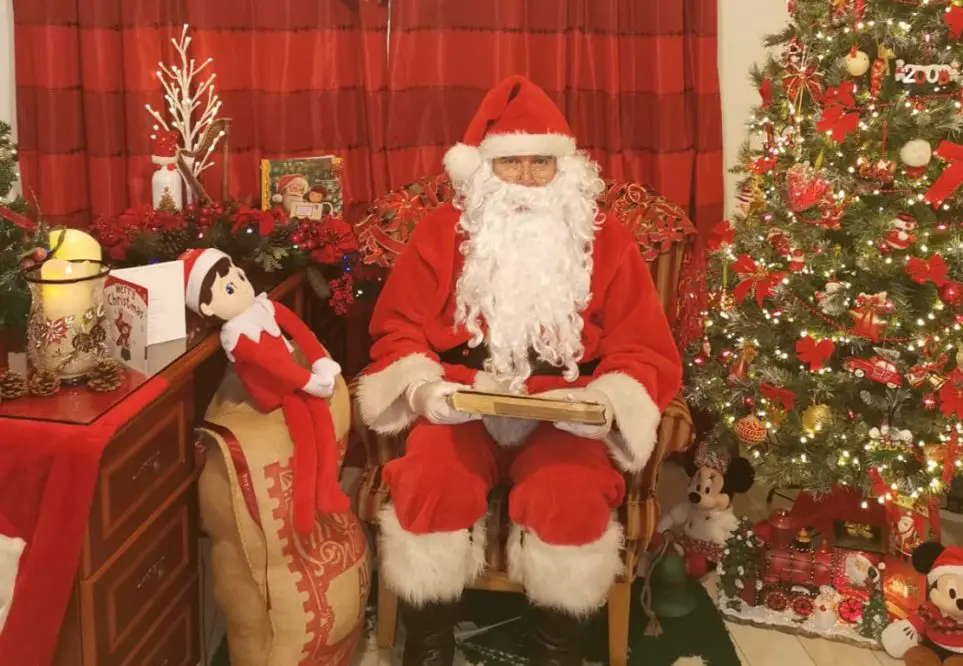 With the Covid-19 pandemic, many children may not be able to physically visit Santa this festive season.
But Father Christmas has come up with an ingenious solution!
This year has been a tough one, with many of us not being able to see some of our own family, never mind have a meet up with Santa.
With the help of some of the more tech-savvy elves, the big guy has been able to get to grips with video calling on Zoom.
The whole operation was put together by friend of Santa and member of the Meigh Community Pre-School committee, Linda Daly.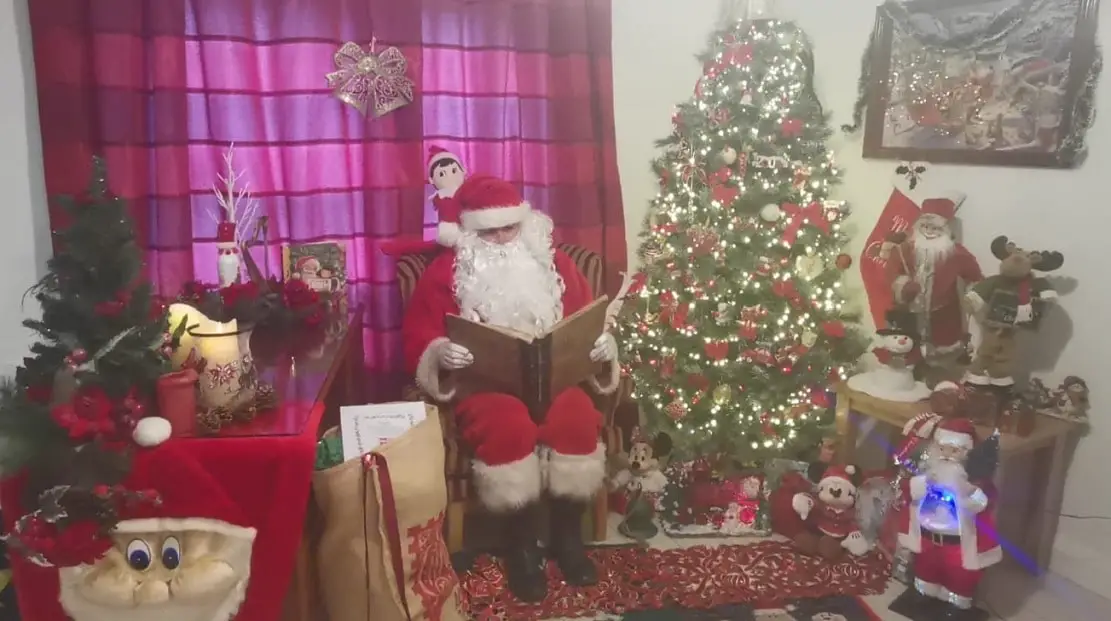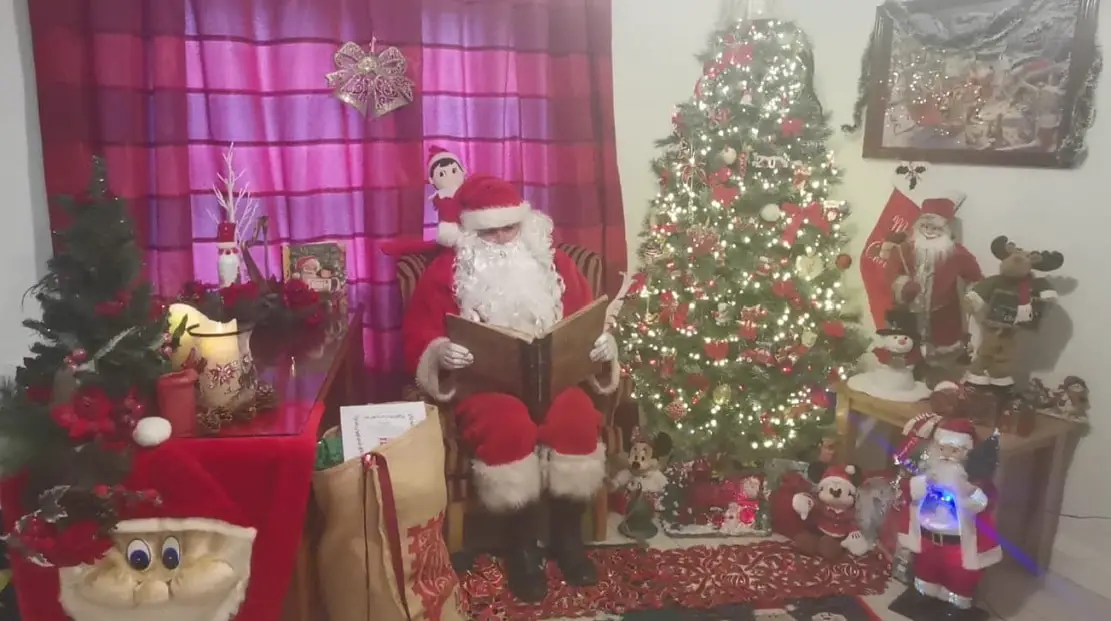 Santa even called into the grounds of Meigh Pre-School last week to visit the children and finalise some of the finer points of Linda's plan.
Speaking to Armagh I, Linda said: "We had our first one on Thursday night. It went really really well and the feedback from the families has been amazing.
"I am part of the committee at the school. It all came about as other normal events such as craft fayres and the like could not go ahead so we had to come up with some ideas."
Linda had previously dealings with Old Saint Nick, having organised fundraisers for adults with learning difficulties in the past.
"I knew a lot of children would not be able to see Santa this year," she added. "So I just thought that Zoom would be a good solution and it would be better than nothing."
Each personalised Zoom Call with the benevolent bearded one costs just £10, with all of the proceeds going in to funding the pre-School, on the request of the man himself.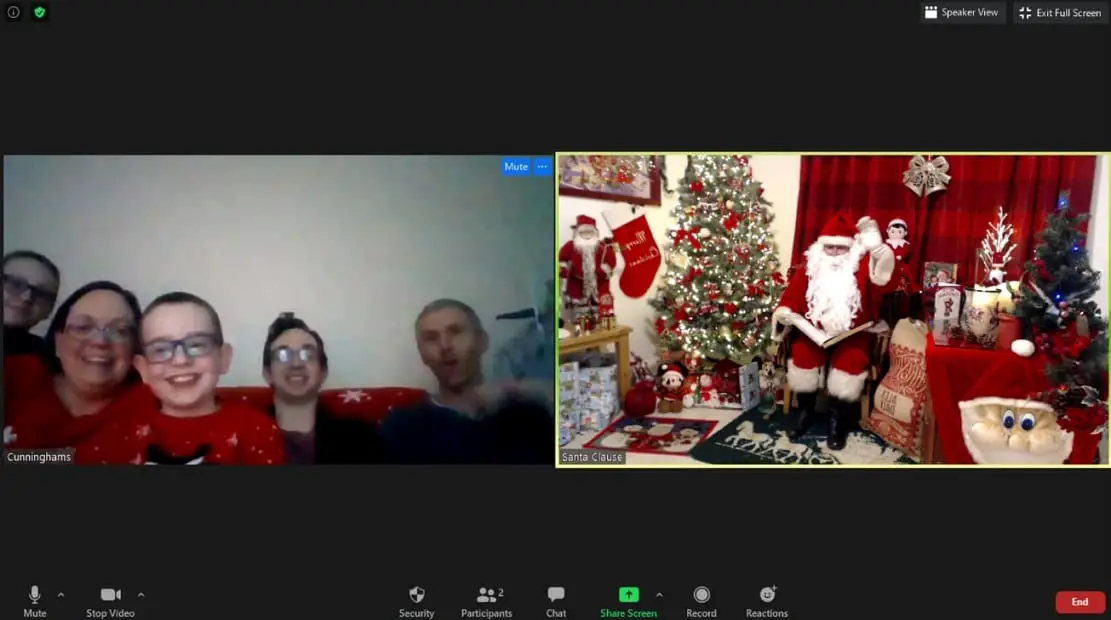 Linda said: "My child goes to the school. It is a lovely school and the team there are just absolutely amazing. They lost out on so much this year because of Covid and I didn't want them to miss Christmas as well.
"I wanted to organise something that would reach outside the pre-school. The parents already give so much and the school is only part funded so they need funds for anything additional to make the year a better year for the kids."
So why not book your child in for a personalised video call with Santa this year, where they can discuss how good they've been this year? What toys would they like? And the young inquisitive minds can ask Santa any questions they like too!
Visit the GoFundMe page for more details on how to book your slot for this fantastic and unique experience.
Sign Up To Our Newsletter