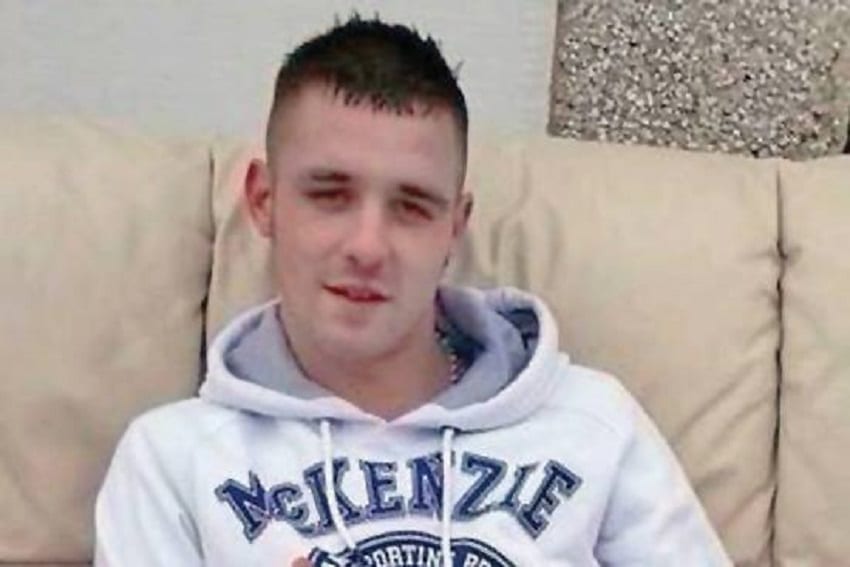 A thug who inflicted life-changing injuries on a toddler has failed in his bid to have his prison sentence reduced.
Co Armagh man Darren Fagan was given a 13-and-a-half year sentence last May following an attack in Bessbrook on October 19, 2014.
Fagan, now 30 and formerly of Portadown, punched the two-year-old girl on the side of the head, leaving her with horrific injuries, all because he wanted to watch X Factor in peace.
Dismissing his appeal against sentence, Lord Chief Justice Sir Declan Morgan said: "Where significant force is applied to a young child with intent to cause that child grievous bodily harm, the increased likelihood of significant damage to the child renders the conduct itself highly culpable."
The court heard how the young victim requires the use of a wheelchair, has speech and visual impairments and is at risk of developing epilepsy.
The attack happened after the child's mother had gone to medicine for her daughter.
Despite blaming the mother, Fagan eventually owned up to what he had done, after overwhelming evidence pointed to him, including his knuckles and lack of proof to his owned concocted story.
He admitted to punching the child because she would not stop scrying as he tried to watch television.
Details of a previous attack by Fagan on a 20-month-old baby boy in 2012 were also disclosed.
The judge dismissed the appeal saying he did not believe it was at all excessive considering the crime.
A spokesperson for NSPCC Northern Ireland said: "This sad and horrific case shows clearly the appalling and lifelong consequences which can result from child abuse.
"Fagan continues to face the consequences of his vile actions, but it is a sad reality that cases of abuse and neglect of children continue to take place frequently in homes across Northern Ireland. Each will severely damage a child's future and it is vital that we all look out for children's welfare."
Anyone concerned about a child or young person who may be suffering abuse can call the NSPCC Helpline 24/7 for advice on 0808 800 5000.
Children and young people can contact Childline anytime on 0800 1111 or access help online at www.childline.org.uk
Sign Up To Our Newsletter