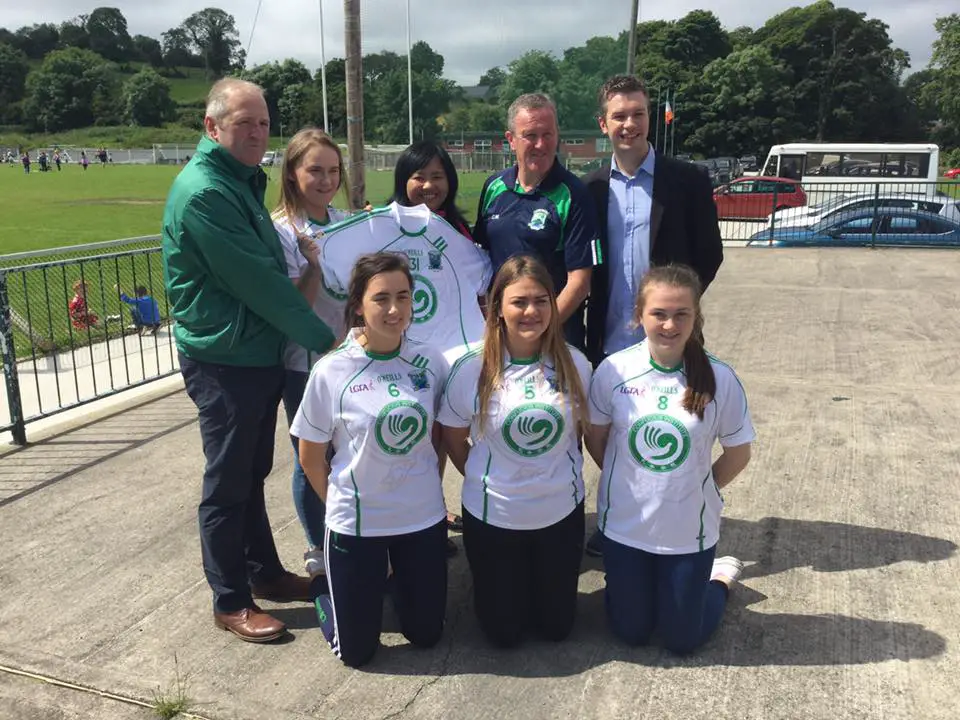 Chinese students will be learning how to play gaelic football over the Christmas and New Year period – thanks to a south Armagh club.
The senior ladies' footballers from Shane O'Neill's in Camlough will be following in the footsteps on the UUJ men's GAA team when they make the journey, which is described as an academic and cultural exchange.
The Co Armagh delegation will visit from Tuesday, December 30 until Tuesday, January 13.
Since June of this year the ladies have been very generously sponsored by Confucius Institute – a branch of the Chinese Ministry of Education based in UUJ – and they have facilitated and funded the Chinese trip.
This visit is classed as an academic and cultural exchange under the Study in China programme and will see a travelling party of 30 – consisting of players and mentors – making the trip.
They will initially arrive into Beijing before travelling to three different universities – Wuhan, Huangshi and Yitchang – over a nine-day period.
The girls and their mentors are already participating in weekly Mandarin lessons at the club in preparation for the trip.
Each morning in China they will take part in university classes, learning about Chinese language, culture, history and contemporary society.
The afternoons will be spent demonstrating and coaching Gaelic football to the Chinese students.
This format will be followed until returning to Beijing for four days of guided sightseeing with visits to the Great Wall, Forbidden City, Olympic Stadium and Tiananmen Square being arranged, with no doubt some time being set aside for the much-vaunted shopping therapy!
A spokesperson for Shane O'Neill's said the experience will be of huge benefit to all those participating.
"This represents a once in a lifetime opportunity to experience and learn so much about the rich culture of this fascinating country and Shane O'Neill's will be the first GAA club to undertake such a visit," he explained.
"This incredible opportunity represents an investment in the future reputation of our club and even more so in our players, who have always been excellent ambassadors for club and county over the years.
"It goes without saying of course that this experience will certainly add to the personal and professional development of all involved, especially those who are training and studying in the fields of education and business.
"Everyone making the journey are currently going through the visa application process while continuing with basic language and cultural lessons.
"There is considerable growing media interest in the trip, being such a unique opportunity to promote ladies football and the wider business and educational prospects for young women and we shall strive to keep everyone updated as everything progresses."
Sign Up To Our Newsletter