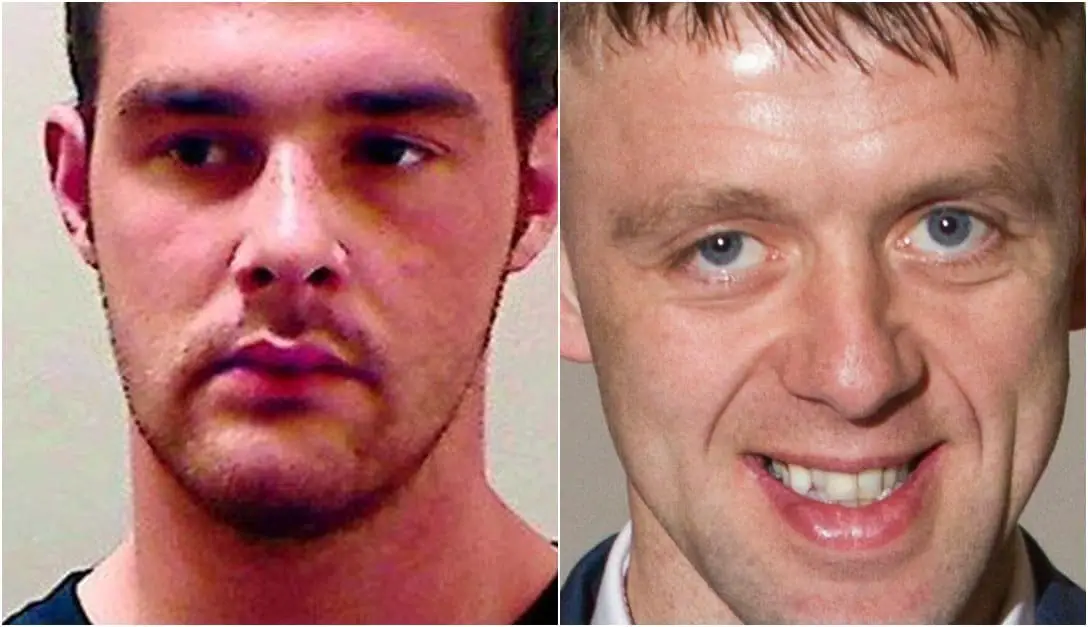 A 30-year-old man has been sentenced to a minimum of 22 years behind bars for the "vicious and murderous" attack on Bessbrook man Brian Phelan in the foot of Camlough mountain in July 2018.
Appearing at Newry Crown Court via videolink from Maghaberry Prison, Daniel Carroll – originally from Newry but with an address on Edward Street in Portadown – was sentenced as Mr Phelan's close family members watched on from the public gallery, as well as online.
Crown Court Judge, Gordon Kerr QC, delivered the verdict describing the crime as "callous" and beyond the comprehension of normal people.
"The nature of this killing, including the use knife in stabbing five times, and in particular three times to the neck, is certainly consistent with an intent to kill – and this means the case is clearly at the higher starting point," Judge Kerr commented.
Judge Kerr alluded to the fact Mr Phelan was "lured to the location under a false pretence", as well as the "merciless pursuit of a dying man along the road and his subsequent abandonment".
He also referenced taking of the deceased's car and the subsequent disposal of the defendant's clothing as well as his record for violence, in particular his conviction for kidnapping, false imprisonment and assault occasioning actual bodily harm on June 4, 2014.
In concluding, Judge Kerr, said: "[Carroll] has given no reason to the family for this killing, or any obvious empathy for their loss.
"He has previously committed an appalling offence towards a young girl he randomly kidnapped and abused; he's considered a high risk of reoffending.
"I do not accept that there are any mitigating features in this man's personal circumstances, which mitigates against the penalty in this case. I consider the case merits a considerable uplift of sentencing above the higher starting point of 16 years. I consider the appropriate tariff period before which he can be considered for release to be 22 years."
Detective Superintendent Eamonn Corrigan said: "Today our thoughts are very much with Brian's two children, his mother, two sisters and his ex-partner.
"Daniel Carroll cruelly cut Brian Phelan's life short on the 26th July 2018 when he stabbed him in the neck and then proceeded to chase him for a period of time. Whilst Brian sat mortally wounded on the ground, Carroll callously proceeded to rifle through his pockets and steal money from him, before the left the scene.
"Whilst lying wounded Brian had to phone police himself to ask for help. Unfortunately his life could not be saved and he died at the scene at Carrivekeeney Road, Newry.
"Through the dedication of the investigating officers and working closely with our partners in the Public Prosecution Service, Daniel Carroll was found guilty of the murder of Brian Phelan and sentenced today.
"Daniel Carroll has robbed Brian's two young children of their father, his mother of her son, his sisters of their brother and his ex-partner of the father of her children. There will be no more memories made together; no more birthdays celebrated. They have all been left bereft. Unfortunately Brian's father never lived to see his killer brought to justice.
"This is a family who has suffered unimaginable grief."
"I know that today's sentencing will not bring Brian back, however I hope that it brings some sort of comfort to his family, knowing that Daniel Carroll is now serving time in prison for taking Brian's life."
Brian Phelan murder: Daughter's emotional statement as impact of killing on family is laid bare
Sign Up To Our Newsletter