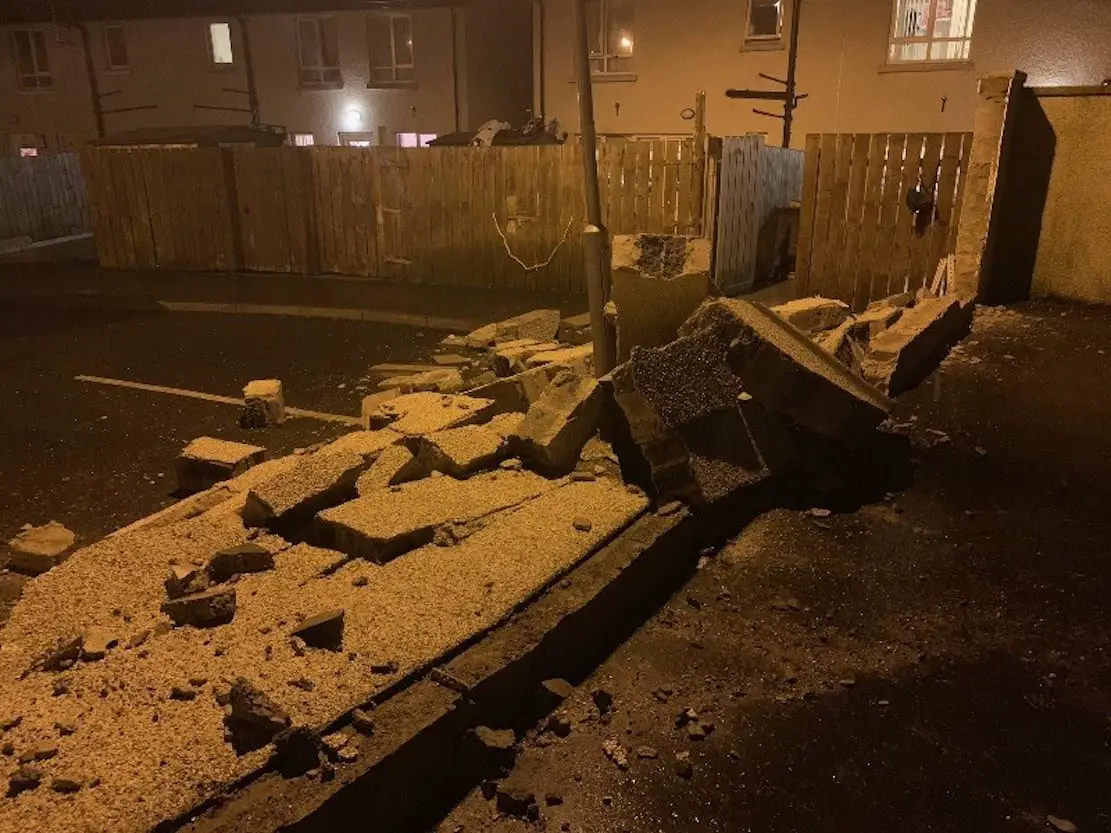 Serious ongoing anti-social behaviour has residents in Bessbrook at breaking point.
Local Sinn Fein councillor Roisin Mulgrew says urgent action needs to be taken to halt the ongoing serious anti social behaviour and criminal activities taking place at Dobson's Way estate.
The most recent incident on Thursday evening as resulted in a wall being deliberately demolished (main image).
The local Councillor said that the vast majority of residents of the estate were at breaking point and demanded urgent action.
"I have worked tirelessly with local residents to address issues within this development," explained councillor Mulgrew.
"The vast majority of residents had moved into these beautiful houses thinking that they would be their forever homes and that they and their families would benefit for the fantastic schools and facilities that the village has to offer. However reality has been much different."
The Councillor said she had raised the concerns of residents repeatedly with the Clanmil Housing Association and the PSNI.
"I cannot overstate the amount of stress that many of these residents are enduring. Several families have asked to be rehoused but are in the ridiculous situation that because they have a house they can get no housing points to allow a move to happen."
Councillor Mulgrew added: "This criminal act [on Thursday night] has further compounded the situation here. I share the belief of may tenants and residents here that the Housing Association here are failing in their duty of care to them. This has dragged on to long.
"It is essential that all agencies involved come together and support the families of Dobson's Way.
"There now is a growing demand and expectation that any tenants found to be involved in this ongoing anti social behaviour and acts of criminal damage should have their tenancies terminated.
"People are entitled to live in peace."
Police in Newry are appealing for any information in relation to the wall, for people to call 101 quoting police reference number 879 of 24/01/19.
Alternatively you can provide information to crime stoppers on 0800555111.
Sign Up To Our Newsletter