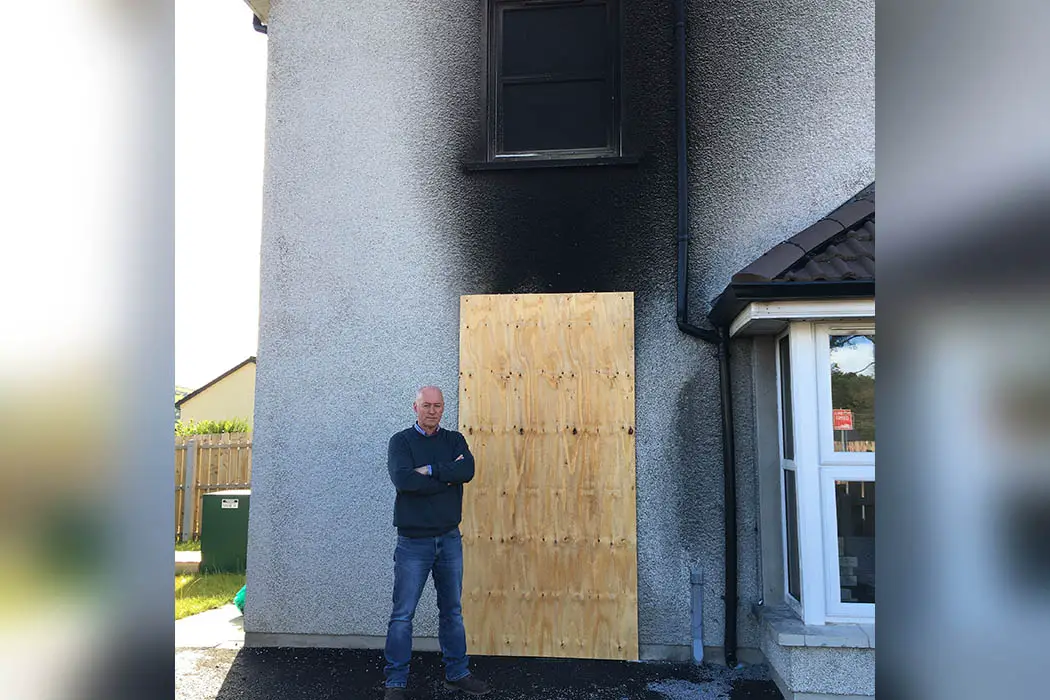 An arson attack on a new home in south Armagh has been described as a "deliberate attempt by criminals to drive a family out" of the area.
Sinn Féin Councillor Declan Murphy has said that those behind the attack at a new house in the Carrick Vista estate, near Bessbrook, were part of a criminal anti-community gang.
The local Councillor said that the PSNI have assured him that patrols in the locality would be stepped up.
"While most people in our community are looking after their neighbours and protecting each other against Covid-19, others in the early hours of Friday morning set out with the intention to prevent a single mother and her children take up residence in a new house in Carrick Vista, that had been allocated to her by the Housing Association."
"I do not believe this was motivated by racism or sectarianism. This was a deliberate attempt, by criminal element operating in the Bessbrook area, to drive one family out so they move a member of their own family in.
"There is a pattern to this kind of criminal behaviour which has become more prevalent over recent years."
Councillor Murphy said Carrick Vista is a quiet, settled estate, with many families living in the area since it was first built.
"They do not deserve this type of thuggish behaviour on their doorstep," he added.
"I have spoken to the PSNI and have been assured they will follow all lines of enquiry and step up patrols in the area.
"The gang responsible has a history of intimidation, primarily cowardly attacks on more vulnerable people.
"As a community, we need to stand up, speak out and ensure the justice system closes this criminal enterprise down."
Sign Up To Our Newsletter