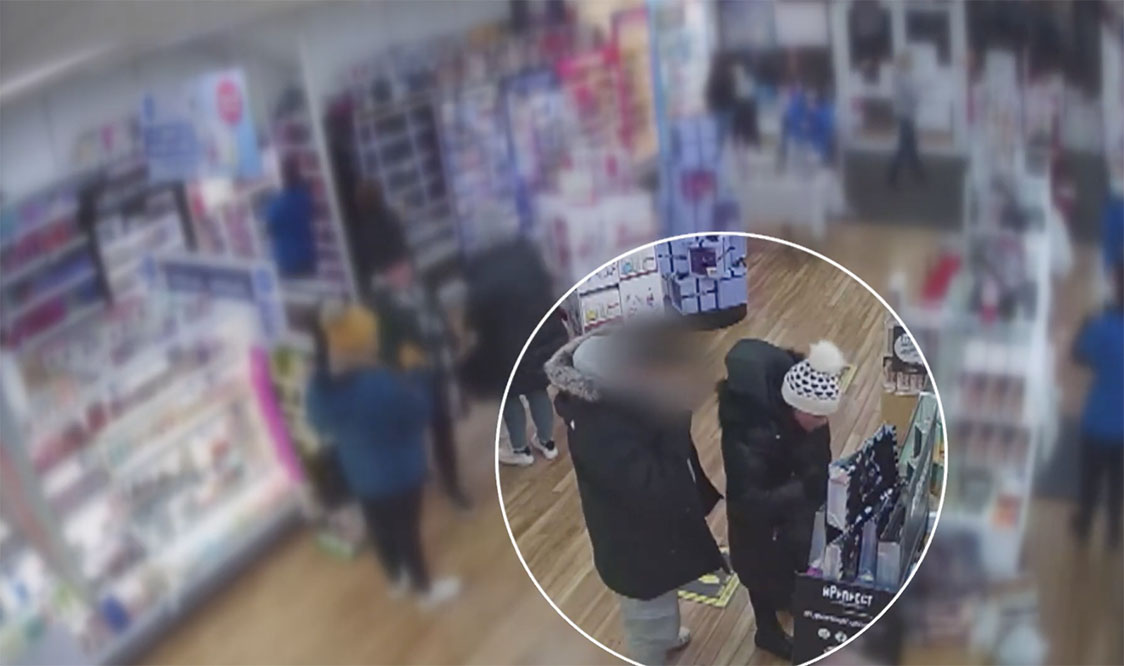 Police have shared CCTV footage of a theft from a Banbridge chemist in the hope someone will recognise the culprits.
At approximately 4.25pm on November 17 last, a male and two females enter the town centre store, followed a short time later by two further females.
All four females place a number of perfume and make-up items into their bags, while the male keeps a look out.
The five then exit the store at the same time, without paying for the goods.
The total loss was approximately £400.
As well as sharing CCTV footage of the incident, investigating officers have issued descriptions of the male and three of the females involved.
The man is described as being of heavy build, approximately 25 years old, with short brown hair, brown stubble and a tattoo on his neck. He was wearing grey tracksuit top/bottoms, black coat with fur lined hood, white trainers and FR Face mask.
The females are described as follows:
1, Of heavy build, approximately 30 years old, wearing full length black puffa coat with black fur hood, black fingerless gloves, black boots, carrying black cotton shopping back, white beanie hat with black hearts on it and fluffy white bobble.
2, Heavy build, approx. 30-40 years old, wearing black beanie hat, black puffa coat, black and white stripped scarf and appears to have a black eye/ eye injury.
3, Heavy build, approx. 30-40 years old, wearing mustard coloured bobble hat, mustard/checked scarf around face, mustard gloves, teal coloured jumper, black leggings and white trainers.
Police are appealing to anyone with information to come forward to CrimeStoppers anonymously on 0800 555 111.
Sign Up To Our Newsletter