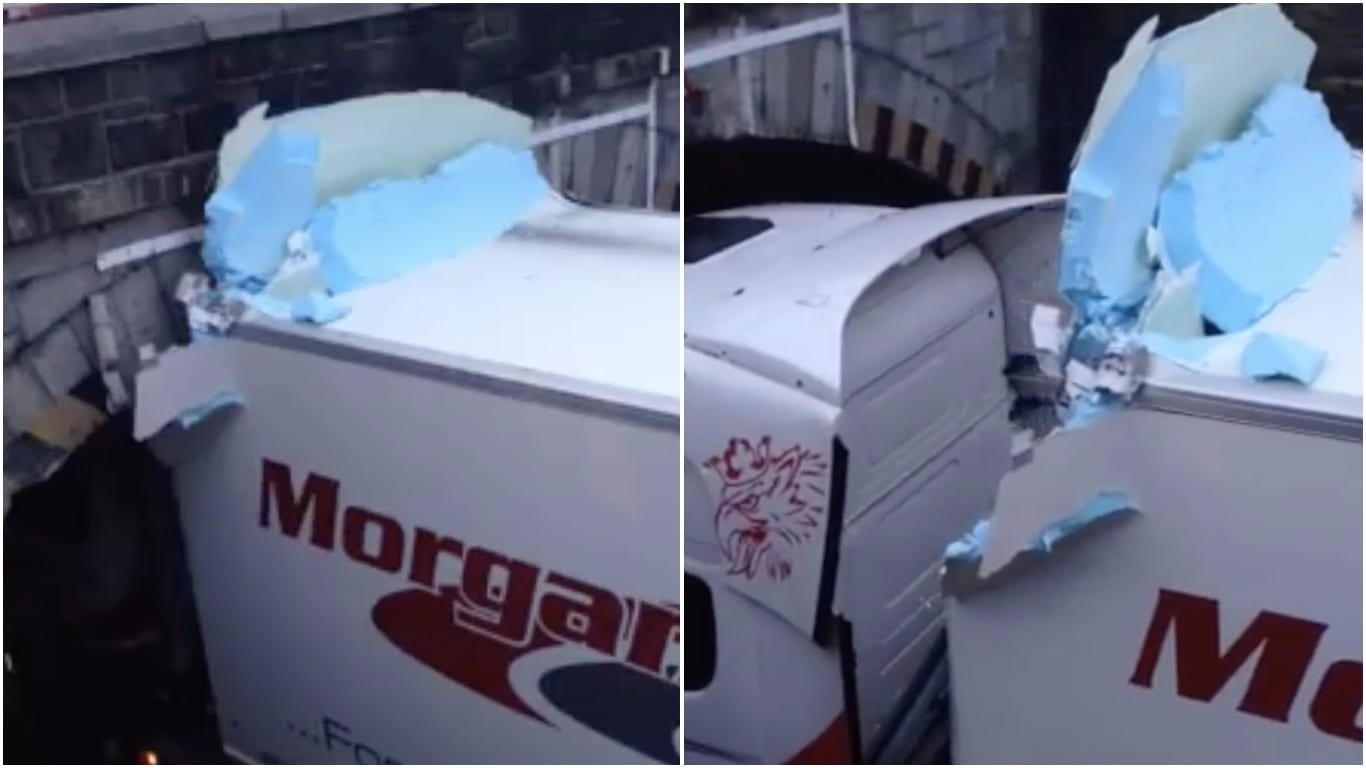 This is the awkward moment a 40-foot lorry got stuck under a bridge in Banbridge.
The Morgan McLernon driver hit the low bridge, known as The Cut, on Newry Street, in the centre of town around 9pm.
The lorry's cabin just about managed to miss the bridge; the trailer wasn't so fortunate.
There were no reports of any injuries. The driver was able to reverse out after realising the error of his ways.
The bridge has a chequered past, with dozens of drivers over the years falling into the same trap – despite it being well sign-posted.
A picture was posted on Red Diesel Alert Northern Ireland, with hundreds of people responding to the faux-pas.
One commented said: "Ack ffs sake there's no excuse for that!!!! Well sign posted and any man worth his salt would know just to look at it there's no way it's goin under!!!!"
Another referenced the bridge magnetism to over-sized lorries.
"That's at least the third one this year, that bridge takes some battering!"
Sign Up To Our Newsletter