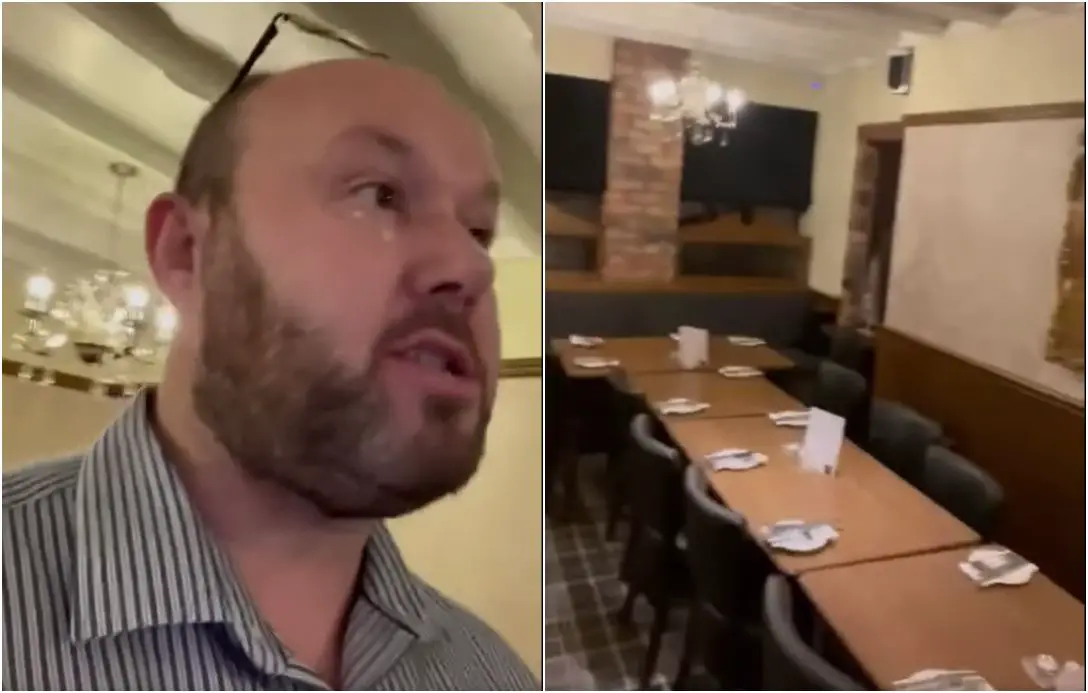 The owner of a popular Banbridge steakhouse has taken to social media, on what should have been one of his busiest nights of the year, to illustrate the damage he says the Covid passport has done to his business.
Ian Clyde, proprietor of the Bronte Steakhouse, shared a video on Facebook earlier this evening (Friday) showing the lack of patrons on the last Friday before Christmas – traditionally one of the business times of the year in the hospitality industry.
"Our government has introduced a set of policies that a have severely affected our bookings," he said in the video which has been widely shared and supported.
Pointing the camera to an empty restaurant, Mr Clyde adds: "This is our function room tonight – set up for tomorrow – hopefully that table doesn't cancel, but it's this is supposed to be our busiest weekend of the year and it's just been decimated by so called Covid passports."
He added: "We don't what way the bookings are going to go for the rest of the weekend are; I predict we'll lose a few more. We've already lost probably upwards on 70 for this weekend, so far.
Mr Clyde, who said the government has managed to get a lockdown "without actually putting us into lockdown", has implored his staff to contact local politicians to see what they can do.
Despite bookings "dropping like flies", Mr Clyde says that no matter what, they'll have a good Christmas, as they always do.
Read more: Christmas a 'washout' for Co Armagh hospitality as Covid and legislation hit hard
Watch his heartfelt video below.
Sign Up To Our Newsletter