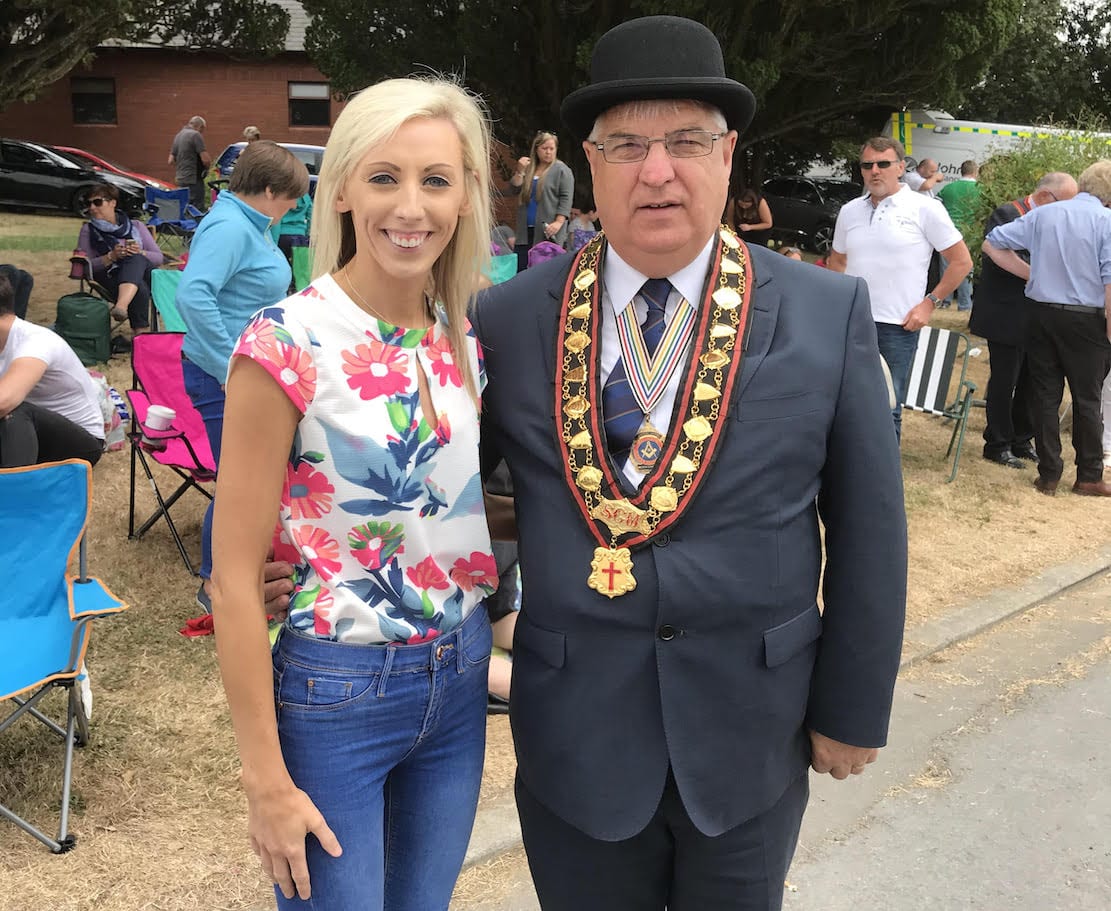 Tens of thousands turned out once agin for the annual Sham Fight in Scarva on Friday, July 13.
And DUP MLA Carla Lockhart has congratulated the Royal Black Preceptory on "yet another successful year at the Royal 13th".
The Upper Bann MLA believes this was a record year helped in no small measure by the favourable weather and also that it fell on a Friday.
"I want to congratulate RBP 1000 on a hugely successful event again this year," said Ms Lockhart.
"The Royal 13th has developed year on year to incorporate so many other aspects of culture without taking away from the parade and sham fight.
"It is this type of foresight which ensures we continue to see large, growing crowds coming back year on year.
"This year was the largest attendance that I can remember and it is a great boost to our economy and a great way to showcase the village and Upper Bann as a whole."
She added: "We see ongoing attacks on our culture and our war memorials and many want to pass comment on our culture solely to destroy and undermine it.
"This is who we are and we will continue to celebrate it with respect and an open invitation to all who want to enjoy it with us.
"I want to congratulate the committee who put so much time and effort into organising this event, to the bands and lodges who participate and the clean up team including the Council.
"This is undoubtedly one of the largest tourist events in the province and to that end we will continue to build the brand and the occasion."
The Upper Bann representative also congratulated the organisers of the Loughgall twelfth.
Loughgall was heavily featured as being one of the showcase demonstrations and had rugby royalty in attendance as former Irish and British Lion captain Brian O'Driscoll was there as part of a tv programme he was making for BT Sport.
The twelfth parade was the culmination in a series of events in the lead up to the big day and a fun night was also organised for the 10th evening.
This was attended by large numbers of people and had a great display of cultural items before a fantastic fireworks display.
"I had the honour of being present and throughly enjoyed not just the event but the beautiful surroundings," said Ms Lockhart.
"This area has a rich history in the Orange family which began all those years ago in Dan Winter's cottage.
"We are fortunate to have such culture on our door steps. I know the effort that went into this showcase 12th and I want to commend the organisers, the bandsmen and women, lodges, spectators and the clean up team including the Council."
Sign Up To Our Newsletter