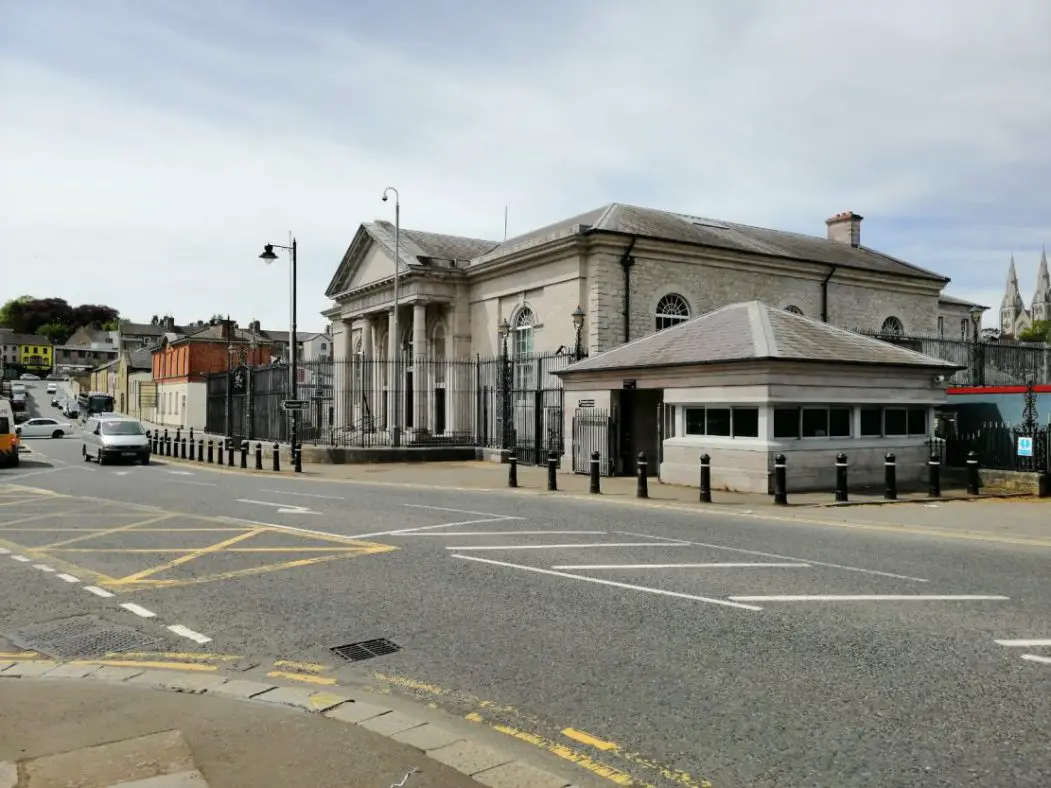 A Gilford man who headbutted a 13-year-old boy has been given a suspended jail term.
Francis Rex (69), of Riverside Apartments, Mill Street, appeared for a sentencing hearing at Armagh Magistrate's Court, sitting in Newry, on Tuesday.
He had previously been convicted on one charge of common assault on July 16 last year.
The prosecution outlined to the court that the child told his parents he had been playing at the grassy area around Gilford Community Centre with his friend. They each had golf clubs and were going to play pitch and putt.
A man, whom he knew to be the defendant, was sitting on a nearby bench. He was approached by the defendant who said they shouldn't be playing golf there.
When the boys replied that they were allowed to play there, Rex got off the bench, threw away the book he was reading, and "came at" the injured party.
"He said he was going to stick my golf club up my back end. I threw the golf club I was holding toward my friend and as I did this Frank grabbed my arms – he had one arm in each hand – twisted them across the front of my body and held both my wrists," the boy said in a statement.
"I told him to get off me. He then headbutted me … and connected just above my nose – and said 'so you're not so hard now' and grabbed the golf club and threw it up in the air."
The boy said he had cried when he went home and he was a bit sore.
Deputy District Judge Peter Prenter referenced a pre-sentence report in which the defendant admitted grabbing the victim's wrists but said he did not headbutt him.
"It's partial responsibility whereas the judge has found he did headbutt him," he said.
Defence solicitor Ruairi Gillen said there had been a finding at a previous hearing that he did headbutt the child, to which Judge Prenter replied: "It shows then a lack of contrition for the offence".
Mr Gillen said his client accepted he would have significantly frightened the victim.
He added: "A green area beside a community centre is not a golf course and Mr Rex was obviously there minding his own business. He accepts he has gone too far in approaching this young man.
"We have to accept the court's finding in respect of the headbutt and he does do that. There were no injuries caused to this young man."
He said his client had been in the army for a number of years and had recently got divorced, and the case was the only thing keeping him in the jurisdiction.
"This is a man who has not been in trouble before. He is now 69, he has done many years of public service. I would ask you to consider what was going on in July 2021 with the divorce, the loneliness, the lack of a support network," said Mr Gillen.
He asked Judge Prenter to impose a period of community service and said what had happened was a "mistake" on the defendant's part.
Judge Prenter said Rex had been an "exemplary" character to date but despite the finding that he had headbutted a 13-year-oldboy "he still doesn't accept that, he shows no remorse or contrition for that".
Noting that the offence clearly met the custody threshold, he sentenced the defendant to three months in prison, suspended for one year.
He said he was prepared to suspend the sentence as the offence was "unusual, given your character to date".
Sign Up To Our Newsletter