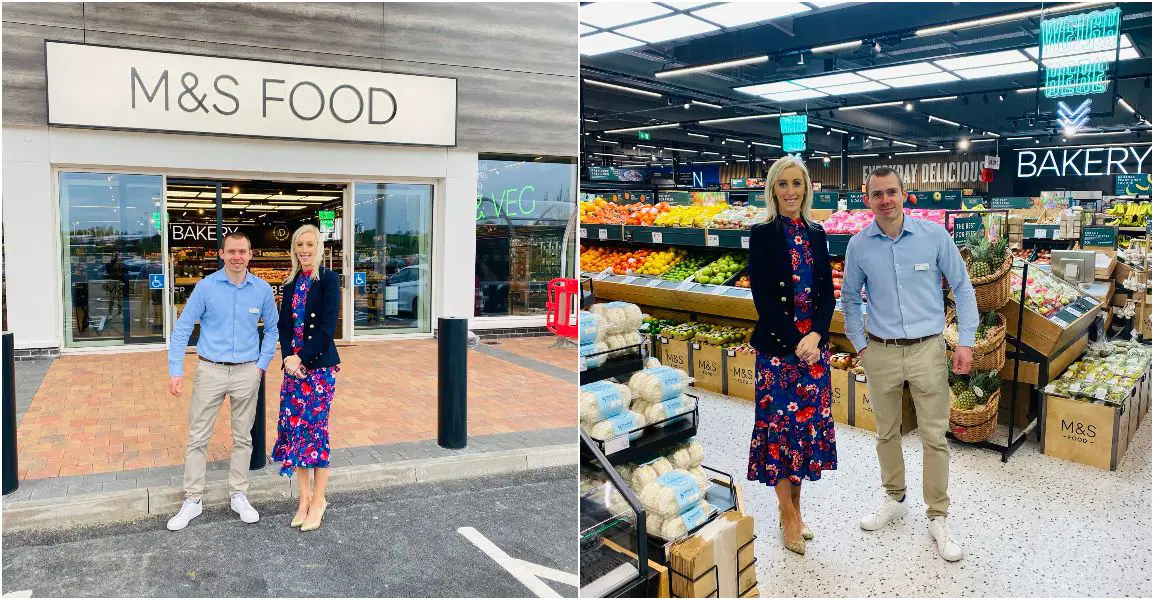 A new M&S Foodhall in Banbridge opened its doors to the public this morning (Tuesday).
The £6million 20,000 sq. ft development, which opened at the Bridgewater Retail Park, will offer jobs to 60 new colleagues.
Speaking during a visit to the new Foodhall, DUP MP Carla Lockhart has said the opening of the new state of the art store will provide a huge economic boost to the Banbridge area, as well as much needed new jobs being provided for the local community.
Ms Lockhart said: "It has been a long journey to bring this store from concept to reality, and I want to thank M&S and their various consultants for their engagement throughout the process.
|Since I first met with the team here I was very keen to see this store come to Banbridge, to add to the choice for consumers and to help attract people to the area to spend money here.
"With more people visiting Banbridge, the knock-on benefit for our wide range of wonderful independent retailers in the area will also be clear. That we are seeing a new streetscape delivered in Banbridge town centre is timely, and will boost the visitor and shopper experience for everyone visiting the town.
"We want to see the leading names in retail set up shop here in Banbridge, and indeed across Upper Bann. It is an expression of confidence in this area as a good place to do business, but also a vote of confidence in the quality workforce on offer here.
"It is fantastic to see new jobs created, and I wish all the new staff well in their roles in making this store a huge success."
The store, located at Units 4 & 5 Cascum Park, Bridgewater Retail Park, Banbridge, BT32 4LF will be open: Monday-Wednesday: 8am – 9pm; Thursday-Saturday: 8am – 10pm; Sunday: 1pm. – 6pm
Sign Up To Our Newsletter