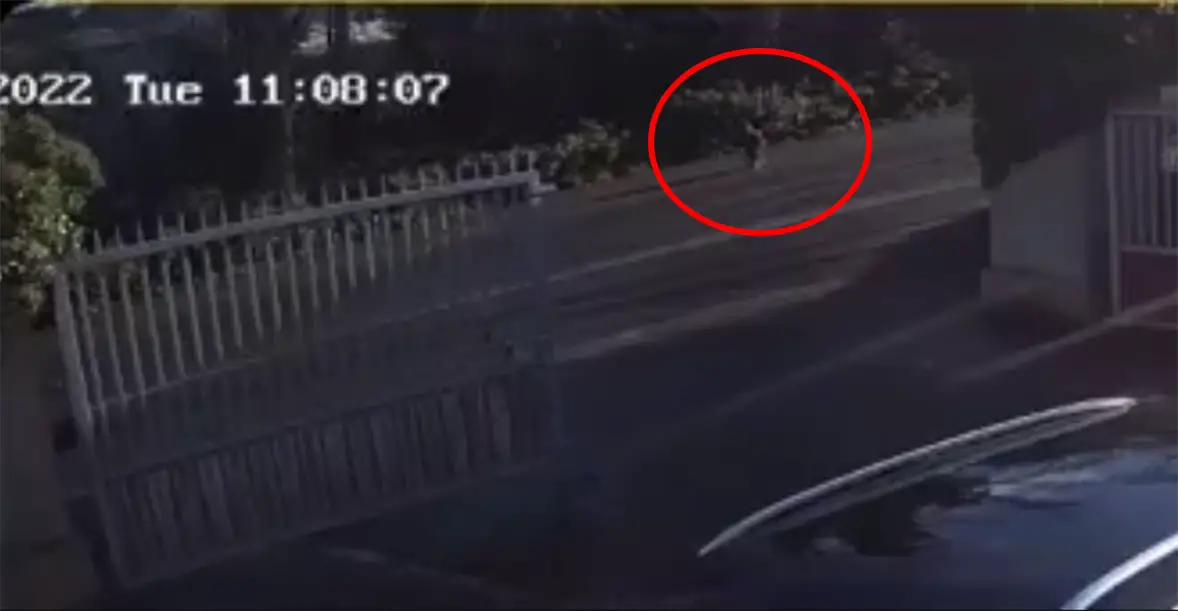 A Banbridge mum has shared "chilling" CCTV footage of her two-year-old son walking along a busy road – next to a river – after she claimed he "escaped nursery" earlier this week.
Colleen Fegan posted the footage from a local business which, on Tuesday, captures the moment her son Noah walks down the main Dunbar Road in the town.
She expressed her gratitude to those who came to little Noah's aid.
"This is the scariest footage I've watched in my life," she wrote. "This is my Noah. My little boy. He just turned two in January. I left him to nursery to be cared for and loved, as I love him, for a duty of care to be provided.
She claimed "major failings happened this day".
"He escaped nursery. He was found by a kind stranger and brought to nearby houses to see who owned him.
Colleen explained the timings on the CCTV footage showed that little Noah was gone for 15 minutes.
She continued: "For those unaware of where this is, it's beside the River Bann on Dunbar Road and the Huntley Road. A lot of traffic moves through here.
"Thankfully Noah was lucky. But we all know the consequences of what might have….
"Thank you to the walker that came across Noah, without your help, I dread to think. Thank you to the family in the house, I will never forget your kindness looking after Noah and returning him to where he should have been. I'm forever grateful. My heart breaks watching this. My little boy alone."
Sign Up To Our Newsletter