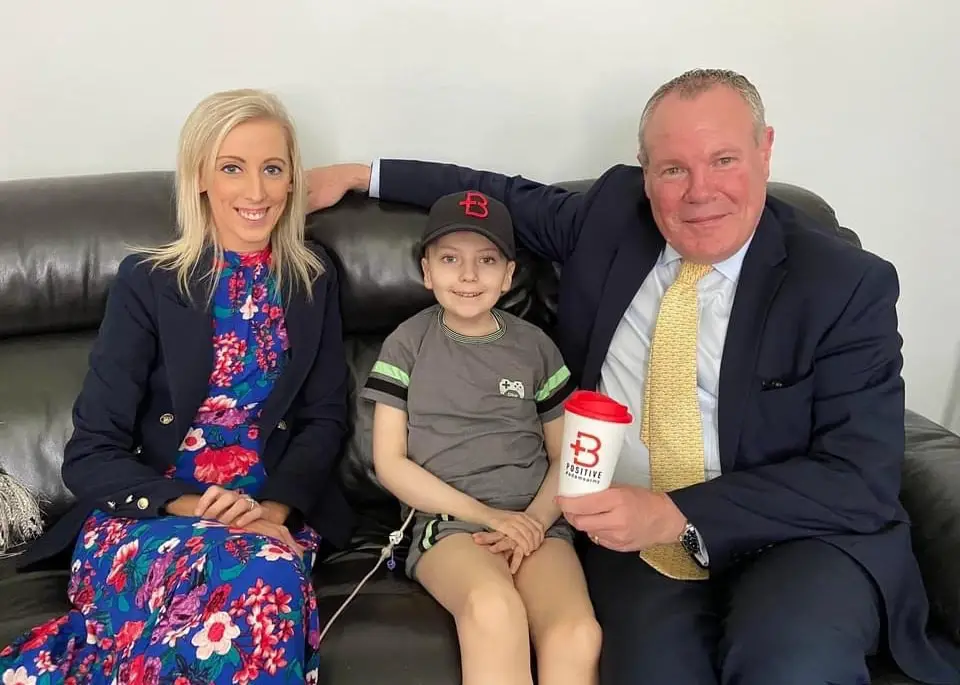 The parents of an inspirational Banbridge schoolboy have spoken at length with the Minister of State for Northern Ireland about their son's battle with leukaemia.
Nine-year-old Adam Watson, was diagnosed with leukaemia in October 2019, and has shown incredible resilience and bravery as he overcomes the disease.
Upper Bann MP Carla Lockhart joined the Minister, Conor Burns MP, on a visit to Adam's family home in Banbridge recently.
Adam and his parents, David and Sara, were able to speak to the Minister about their journey, and the need for greater investment into research and support from Government.
Speaking after the visit, Carla Lockhart said: "Adam is a true inspiration to so, so many people. His B-Positive campaign characterises his own spirit. Adam is a fighter, whose bravery and strength from his diagnosis of leukaemia has been an example to everyone he has met on that pathway.
"It was my privilege to introduce Adam, David and Sara to the Minister of State for Northern Ireland. I have spoken to the Minister about Adam before, and I appreciate his willingness to take time to come along and meet him in person.
"Sadly Adam is like many children, who face a battle with such an illness at a time in their life when they should be enjoying all the activities and fun that is part of childhood.
"It is so important that the Government prioritise research and support for all families living with this condition.
"Listening to Adam and his parents has given the Minister a first-hand insight into what this situation is like to those living it, and I believe that is vital to better shaping Government policy.
"Mr Burns has offered assurances that the visit will lead to Adam's concerns being raised at the very highest levels of Government. That in itself is a positive outcome for the B-Positive campaign.
"However it must be followed by action, and I will continue to press these issues at Westminster."
Sign Up To Our Newsletter