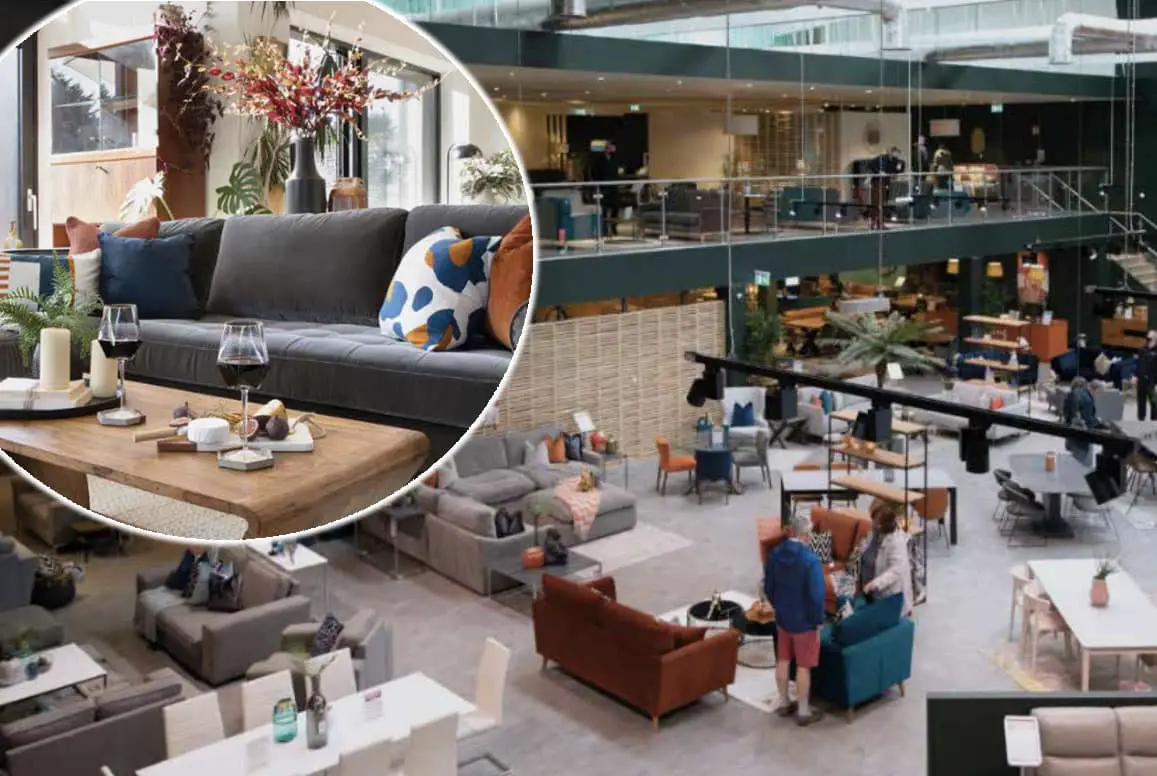 Two top high street names – one a leading home interiors and furnishing store and the other a drive-thru restaurant – are en route to Banbridge, Armagh I can reveal.
They will be, that is, if the latest proposals being mooted for the Banbridge Retail Park by Gortalowry Developments Ltd are approved.
A pre-application notice has been lodged with Armagh City, Banbridge and Craigavon Borough Council advising of the two new intended tenants.
And they will, if given the go-ahead, bring around 25 jobs when up and running.
Add to that a further 15 jobs for construction and it will be a significant employment boost for the Upper Bann area.
The works therefore, which would cost in the region of £750,000, would involve building a new drive-thru and internal and external changes to an existing store to make way for its eagerly-awaited latest big brand name.
The new development comes after Armagh I exclusively revealed plans for a Tim Horton's coffee pod drive-thru at the Banbridge Retail Park.
This is still under consideration and would be located in the car park in front of the Home Bargains store.
The new drive-thru would be located adjacent to this.
It is for a restaurant and, while a spokesperson confirmed to Armagh I today (Friday) that a tenant had been secured, he said he could not be drawn at this stage on who the latest eatery for Banbridge would be.
However, we can confirm that the new store arrival will be EZ Living Interiors warehouse.
It boasts a huge range of home interiors and fashions including sofas and chairs, dining room furniture, bedrooms, bathrooms, home accessories and even garden furniture too.
It has stores across the Republic and two in Belfast – one of them at the Holywood Exchange – this being just the third in Northern Ireland.
The EZ Living Interiors store will be based at Unit 4 at the Banbridge Retail Park, a property previously linked with Argos, which never arrived.
The applicant, as part of pre-consultation, has indicated the intentions of creating an extension to the mezzanine floor in the unit which would create two floors within the single store.
According to EZ Living Interiors, it has been operating for over 30 years as front-runners in the Irish furniture market.
The pre-application gives a taste of what to expect as it reveals: "EZ Living Interiors offers five star customer service, superb quality and masterfully designed showrooms across Northern Ireland and Ireland.
"Each of EZ Living Interiors' bespoke showrooms is designed with every lifestyle in mind, striving to inspire our customers to get the very best out of their homes, whether living in a city studio or suburban home.
"EZ Living Interiors' talented team of visual merchandisers create settings that appeal to every aesthetic, from classic to contemporary, seamlessly blending the timeless with the trendy for a look that is uniquely EZ Living Interiors.
"Each showroom has its very own visual merchandiser who makes sure that every cushion is always plumped to perfection!
"We don't believe in ordinary; no two showrooms are the same and we make sure that each is bursting with personality."
Its intended home – Unit 4 – sits between the newly-opened £6m Marks & Spencer Foodhall and Home Bargains.
The new drive-thru would, like the Tim Horton's coffee pod, be located in the car park directly opposite the EZ Living unit.
According to the pre-application details, Banbridge Retail Park is now home to Tesco, M&S Simply Food, Home Bargains and the recently-arrived The Range, as well as the official park and ride for the Game of Thrones Studio Tour.
Directly opposite is the Boulevard Outlet Centre, with the site benefitting from over 1,000 free car parking spaces.

The applicants will be taking on board what is said during the pre-application consultation before making a full submission.
The pre-app confirms: "The planning application for this proposal will be submitted with supporting information to demonstrate that it is in compliance with the local development plan and the strategic planning policy statement dealing with retailing and the sequential approach. Information will also be submitted showing compliance with roads and drainage considerations."
It is expected to be submitted later this year.
Sign Up To Our Newsletter