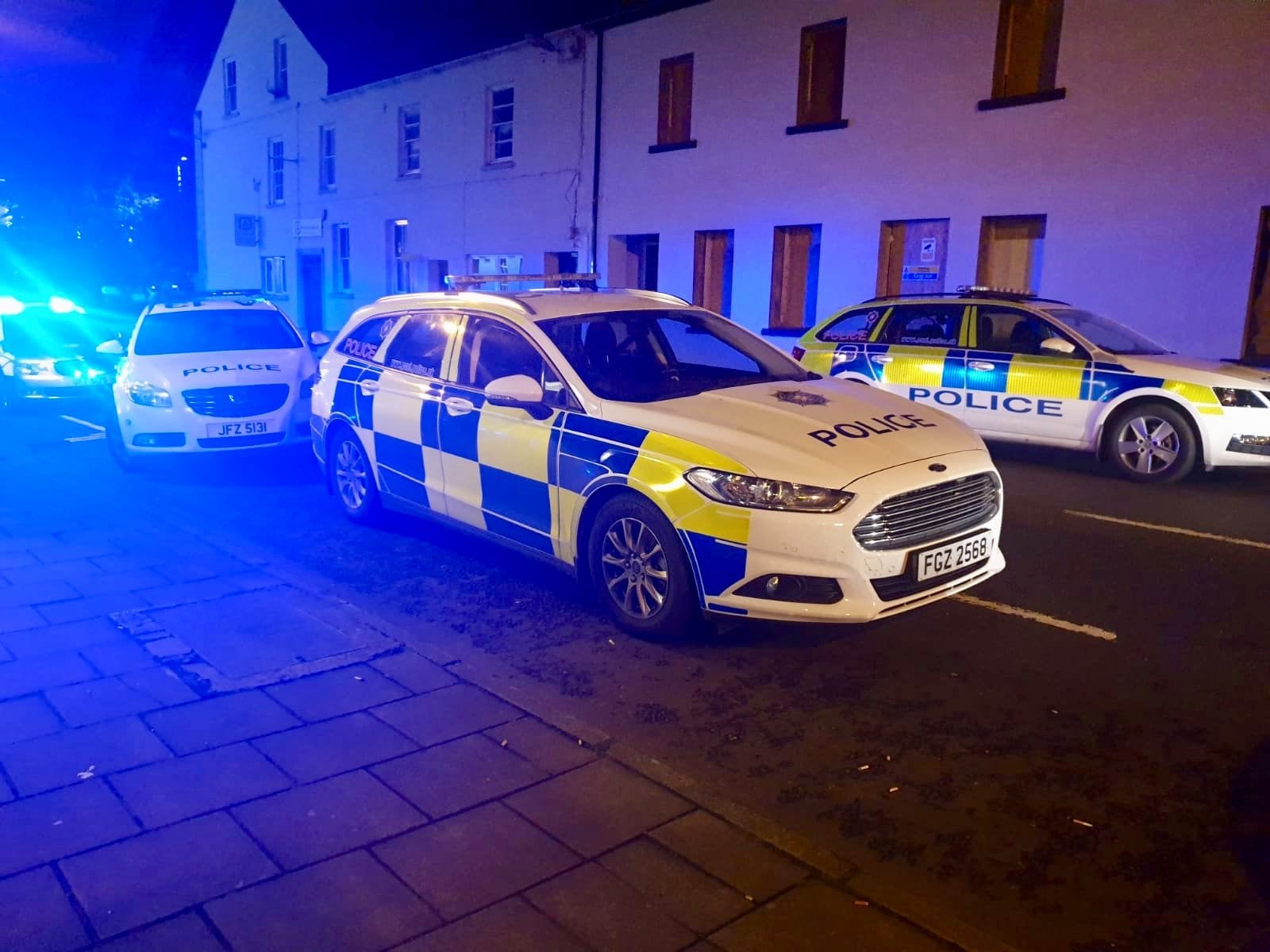 The family of a Banbridge pensioner who died last week and whose partner was attacked during a raid on the property last night have blamed drug addicts for the vicious assault and burglary.
Gary Humphries' late mother's partner Tommy McDowell was pinned to his bed while the home at Granville Gardens was ransacked.
And Gary had bravely spoken out to warn others to be vigilant.
He said: "I'd like to make the public aware that these people are targeting the vulnerable and sick, thinking prescription drugs are on the property.
"I would appeal to people please lock up all medications especially morphine for cancer patients.
"These people have no integrity or morals whatsoever and don't care who they hurt to get a fix.
"Nothing will stop these people only the long arm of the law which, unfortunately, not many people have faith in anymore. The chances of them being caught? I don't hold out much hope."
Gary said Mr McDowell, who sustained injuries and was taken to hospital, had been left badly shaken by his terrifying ordeal.
He added: "As you can imagine the last thing he needed was this whilst still in mourning the loss of his partner of 30 years – my mother.
"I appeal for anyone who has any information to contact the PSNI and give them the information no matter how small you think."
Banbridge Alderman Glenn Barr, who is a close friend of Gary, has condemned the culprits and urged people with information to come forward.
He said: "My thoughts are with Tommy, Gary and their family at this time.
"I am absolutely gobsmacked at the level that these people have stooped to. It seems they were after prescription drugs.
"I would urge people to remain vigilant and to lock their prescription drugs away. I am appealing to anyone with information to please contact the PSNI on either 101 or confidentially through Crimestoppers on 0800 555 11."
Ulster Unionist Upper Bann MLA Doug Beattie MC MLA added: "These thieves, intent on taking what is not theirs, cannot even show the most basic levels of empathy or compassion for an elderly gentleman who is still grieving following the death of his partner just six days previously.
"Their actions to target this vulnerable person were deliberate and disgusting.
"I join with my colleague Glenn Barr and the wider civic society in Banbridge in condemning this vile assault and burglary."
Sign Up To Our Newsletter