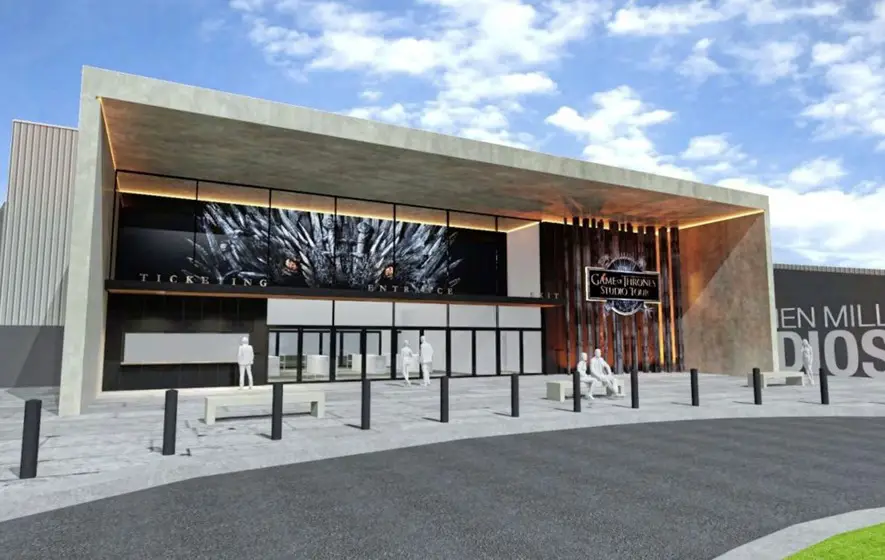 A £24 million tourist attraction for Game of Thrones in the borough is very much game on.
Fresh reassurances have been given that the development – which would have international appeal and create 200 jobs locally – will go ahead.
But efforts are now being looked at as to how the attraction – to be sited near Banbridge – would proceed given the current situation with Covid-19.
A chance use of the word 'if' during the course of a meeting of Armagh City, Banbridge and Craigavon Borough Council's economic committee led the Deputy Lord Mayor Kyle Savage to seek assurances.
Brian Johnston, council's head of tourism, arts and culture, had dropped the 'if' word in relation to the Game of Thrones proposals and was pressed for an update.
"I know there's a lot of hotels who spent money on the back of that," said Councillor Savage. "What's the progress on the Game of Thrones?"
Mr Johnston was quick to say all was still very much alive.
He told the remotely-held meeting: "We are continuing to work with the promoters in terms of their promotion and sales.
"Obviously with the way the pandemic is going at the minute they are having to look at their business model and looking at visitor numbers.
"At a point they were talking about maybe 600,000 visitors per year.
"They are looking at that again, again looking at the model within the facility in terms of how they ensure social distancing.
"If you look at visitor attractions like Titanic Belfast which has been in the press recently it is clearly the pertinent and responsible thing to do.
"They are still very confident with their product that they are bringing forward to the market. There is still an awful lot of interest from the international market."
Mr Johnston revealed that just last week council staff were in contact with the Game of Thrones team in terms of promotion.
And there had also been a 'meet the buyer' event, as well as engagement with businesses and tour operators.
He said for some of the latter they were "very much dipping their toe in the market" as some international tour operators obviously still "don't know in terms of airlines how that's going to roll out".
He was quick to clear up any misunderstanding over his use of the little word!
"The if wasn't an if," said Mr Johnston. "It was a lot of confidence, and again we're still working very closely with them on the promotional and the sales element."
He said council were helping where possible with offering "guidance in terms of social distancing" but added: "They are very much on top of all of that."
The site in question for the new Game of Thrones mecca is at the Linen Mill Studios, on the Castlewellan Road in Banbridge, who are the applicants behind the attraction.
A new park and ride is also proposed on land adjacent to the Boulevard retail park, to run a shuttle bus for fans flocking to the hottest ticket in town when – not if – it eventually does get up and running!
Sign Up To Our Newsletter