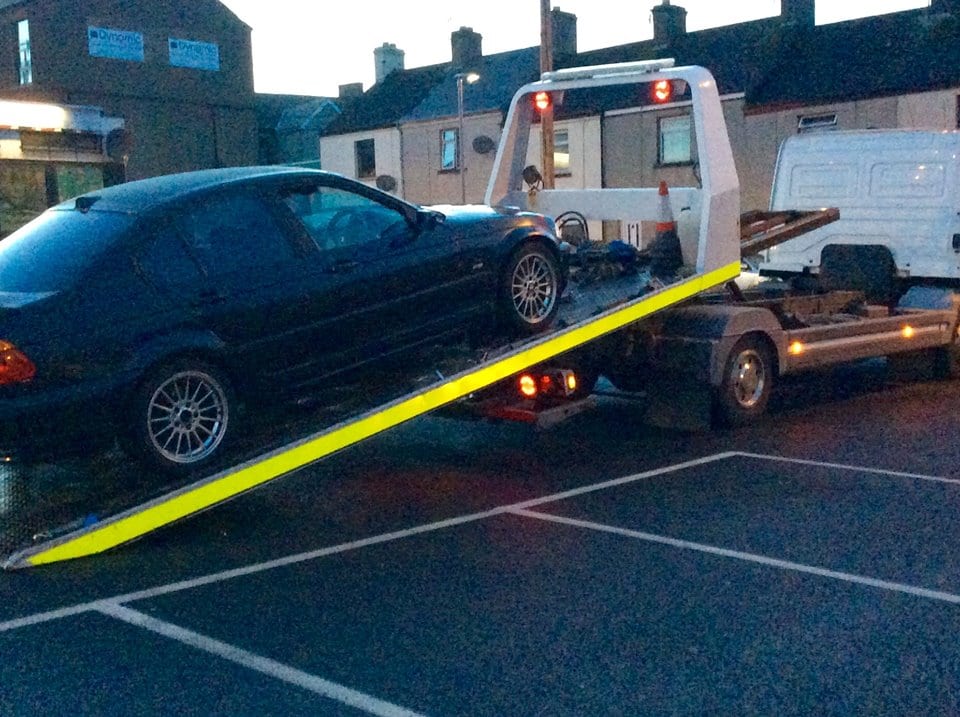 A motorist had his car seized by police within hours of buying it because it was not insured.
And it has prompted the PSNI to remind drivers that buying the vehicle is not the only step to be taken before taking to the road.
The PSNI said they seized the car in Banbridge on Wednesday night.
They said it had only been in the new owner's possession for a matter of hours before they intervened and took it away as it was being driven on the road without insurance.
In a timely reminder to others, the PSNI warned via social media: "Now to get it onto the road is going to cost hundreds of pounds up front.
"That the driver was alone and is only provisionally licenced is another matter for the court when he gets there."
Sign Up To Our Newsletter