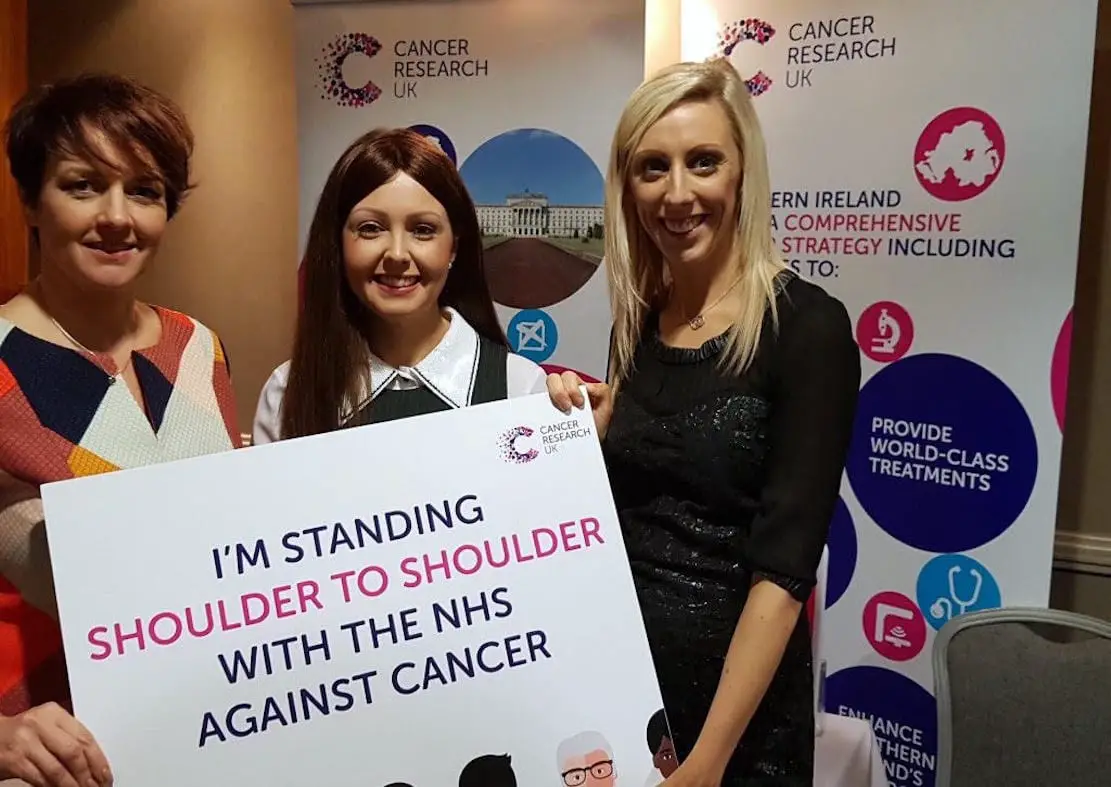 DUP MLA Carla Lockhart has welcomed comments by the Permanent Health Secretary Richard Pengelly who stated that meeting the challenges posed by cancer would continue to be the departments greatest challenge.
Mr Pengelly went on to say that he would revisit the Health Ministers comments on a cancer strategy.
In reply to a question from the Upper Bann MLA the then Health Minister Michelle O'Neill said she wanted to consider implementation of a cancer strategy for Northern Ireland.
This is the only area of the UK which does not have one and this news has been welcomed by Ms Lockhart.
Speaking on the matter Carla Lockhart said: "This is very welcome news for people who have been diagnosed with cancer in Northern Ireland.
"For too long we have been leaving this to the individual hospitals and Health Trusts but with a Department led approach and a wrap around approach we can ensure that both patients and their families can be fully prepared and have the best service possible.
"If we invest in this now as all the other UK regions have we can deliver a much better service for Northern Ireland.
"I want to thank Mr Pengelly for considering this and making positive noises about implementing one. It is challenging without an Executive and I do hope that some agreement can be made to allow the Minister to bring this forward."
Become a member
Support local, independent businesses by becoming an independent member.
Become a member