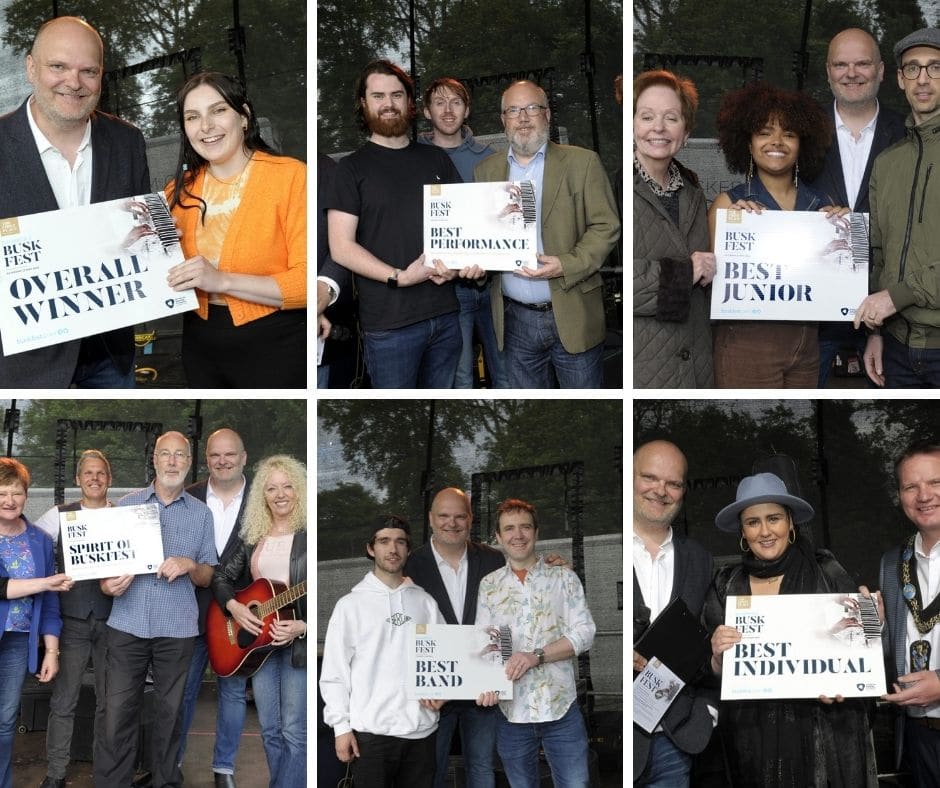 The sun was shining as the streets of Banbridge came alive with the sound of music on Saturday as the town celebrated its 19th annual busking festival. With over 100 performers throughout the town, onlookers were entertained by some very talented musicians.
The crowds enjoyed the wide range of buskers from accordion players, ukulele bands, guitarists and trad bands all featured in a superb afternoon of family fun and entertainment.
Following the busking competition, a large crowd filled Solitude Park where they were treated to an excellent showcase of marvellous music by Stonewall, before the all-important winners were announced.
An evening concert by Duke Special had the crowds on their feet, adding to a great day of fantastic musical entertainment.
BBC Radio Ulster's Ralph McLean and the judging panel had much to debate as some very difficult decisions were made when selecting the final winners. They all agreed that this year's standard of entries was exceptional.
Overall Winner – Caityy
Best Individual – Alice La
Best Band – The Jack Devlin Band
Best Junior – Ellie Reynolds
Best Performance sponsored by Banbridge Chamber of Commerce – Kooskoos
Spirit of BuskFest sponsored by The Boulevard – Strings & Sings
The organisers of BuskFest would like to thank everyone involved in making this year's event a great success.
Sign Up To Our Newsletter