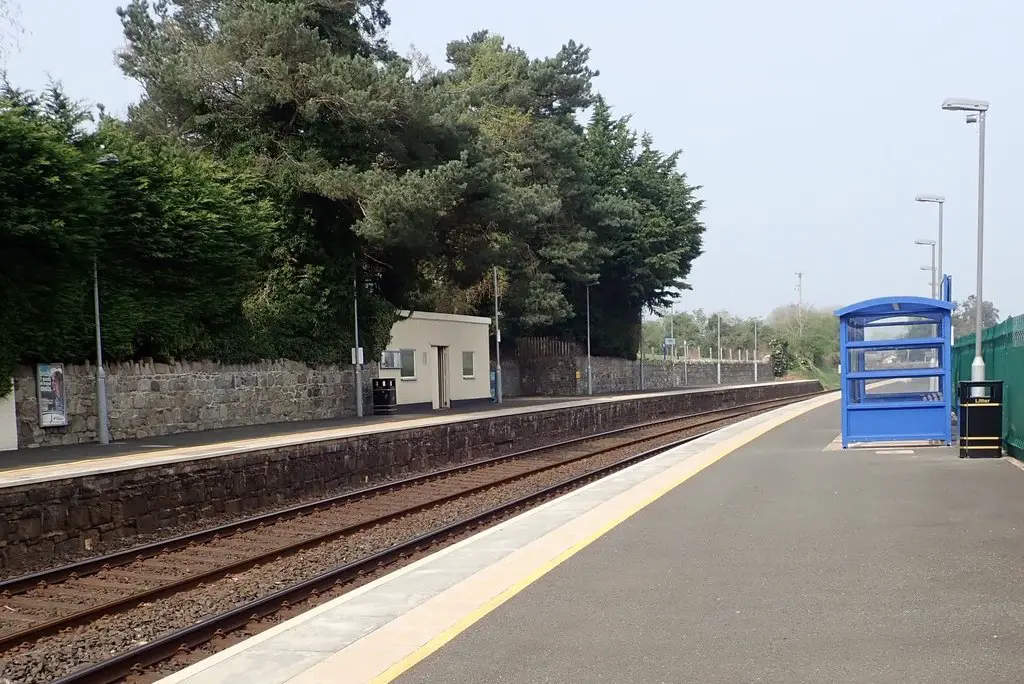 ">A new campaign to upgrade Scarva train station and bring rail services to Banbridge residents has been launched by Upper Bann MLA Dolores Kelly.
The SDLP Assembly member has revealed details of 'Let's Get Rail Banbridge' and is proposing more trains, a bus shuttle service and a park and ride.
She said: "Banbridge is large enough to merit rail access as a medium-sized town.  However, from the 2011 Census we know travelling by train is the least utilised mode of transport for residents.
"From a total of 13,679 residents, only 11 individuals used the train to travel to work and it is assumed that they got a train at other nearby stations such as Lurgan or Newry. That equates to less than 0.01 per cent.
"We have the under-utilised Scarva station just four miles away and it is the second lowest usage of any station in Northern Ireland with approximately 12 passengers per day.
"Meanwhile, only two buses run from Banbridge to Scarva Station before 1pm on weekdays, none on Saturdays and only one on a Sunday."
She added: "There is an obvious and cost-effective way to make rail more accessible for Banbridge. Rename Scarva station 'Banbridge – Scarva', install a park and ride, introduce a shuttle bus service from Banbridge town centre, have more trains stopping, particularly to and from Belfast, and create safe cycling by opening up the Banbridge to Scarva Greenway.
"This is an ambitious plan but I believe people here deserve more ambition."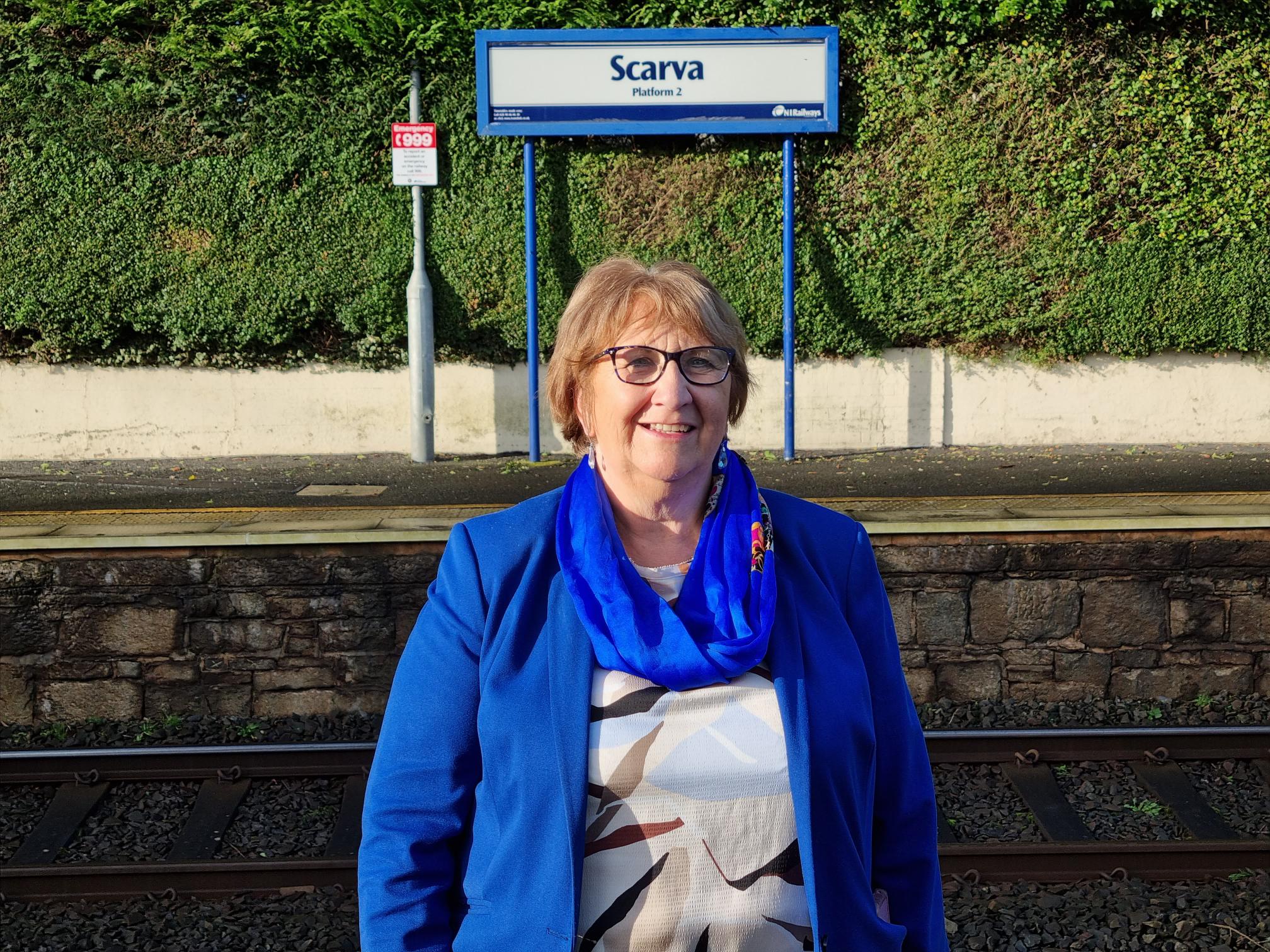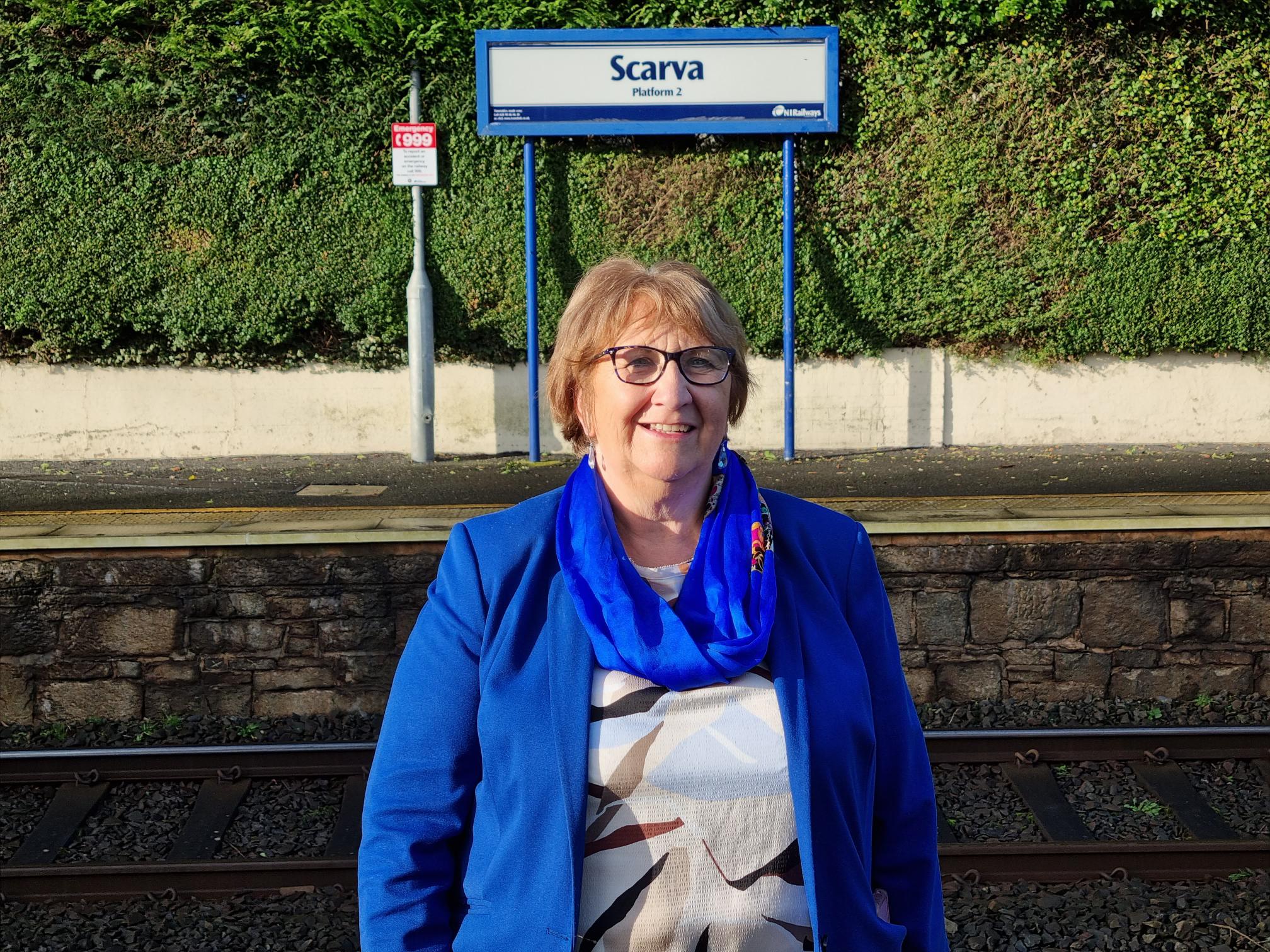 Mrs Kelly announced her plan following an all-island strategic rail review launched by her party colleague, Infrastructure Minister Nichola Mallon.
"The strategic rail review is an example of what we can do when we have political leaders prepared to have a fresh look at the needs of our communities and come forward with big ideas," said Mrs Kelly.
"I will be working with Minister Nichola Mallon to deliver better for everyone in our community and would encourage everyone to get behind this campaign.
"This gives us an unmissable opportunity to take a fresh look at transport facilities here and deliver the upgrade needed to get people out of their cars and onto the train."
A Translink spokesperson said there are 30 trains per week stopping at Scarva station, which operate to Belfast and Newry – and stations along the route.
"There are also regular Ulsterbus services from Scarva to Newry, Portadown and Banbridge." she said.
"All our timetables are kept under continuing review."
Alliance Councillor Brian Pope: "I am delighted that Council ratified my proposal to have Scarva rail station added to the Regional Strategic Transport Plan at last month's Full Council meeting, including an investigation of a new Park and Ride and improved access.
"At December's Economic Development Committee meeting I said that Scarva station should not be forgotten about. It does not have good vehicular or pedestrian access, the lighting on the access is very poor, and there is no Park and Ride.
"I was happy to second the proposal for the list of strategic transport projects but with the inclusion of Scarva station, and consideration of a Park and Ride facility and improved access.
"Furthermore, I take it as a compliment if other local elected representatives are now coming onboard, or jumping on the bandwagon, on this important issue.
"As part of this review, the Department should also investigate an enhanced coach or bus service from Scarva rail station to Banbridge Town Centre and then on to the new Game of Thrones park and ride at the Boulevard.
"This would benefit all three destinations, make investment at Scarva more financially viable, and boost local sustainable transport and tourism in the area."
Sign Up To Our Newsletter