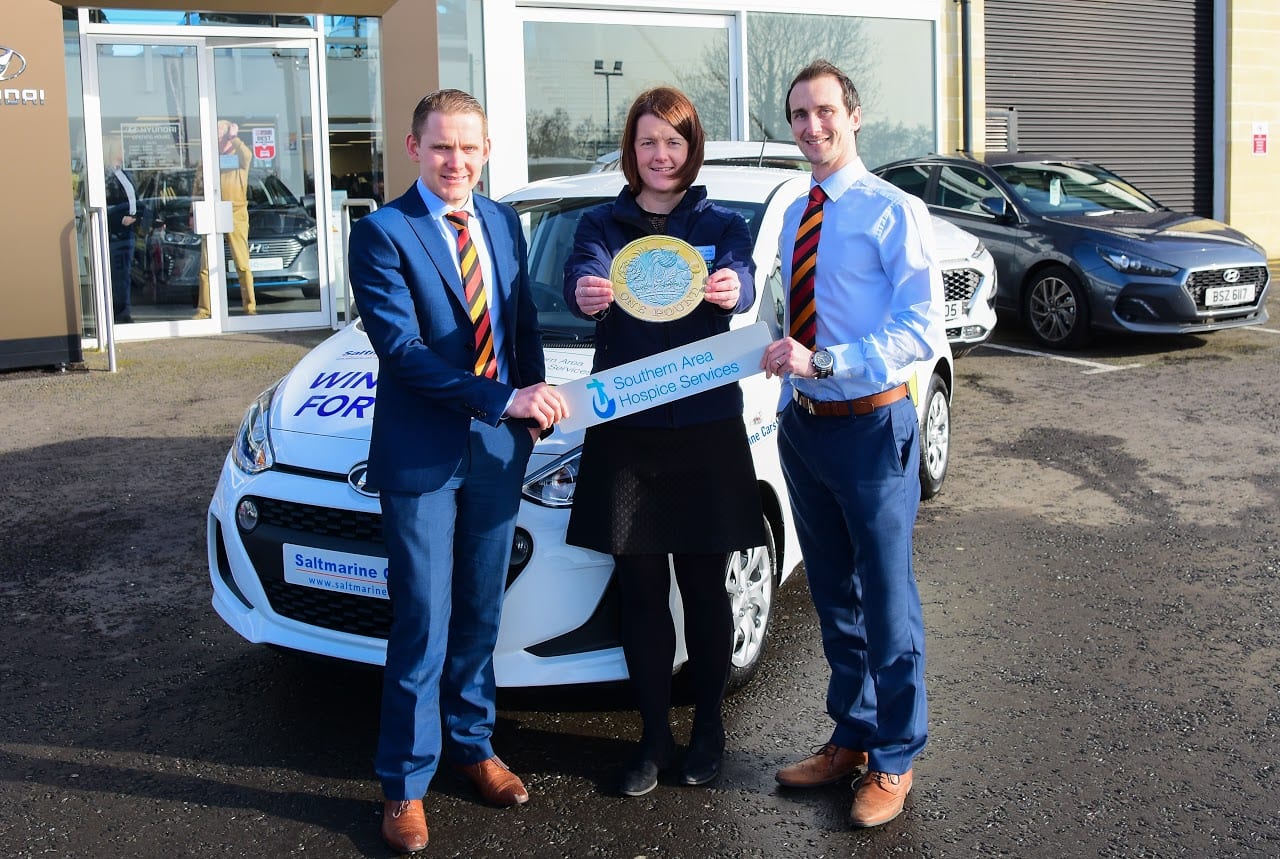 People in Armagh will have the chance to buy tickets for the annual car raffle for the Southern Area Hospice from next.
The raffle is for a Hyundai i10 Car Raffle and the tickets will be on sale from Monday, March 26, until Saturday, March 31, in the Mall Shopping Centre in Armagh.
The car raffle is in association with Saltmarine Cars and the Oaks Centre in Dungannnon.
Tickets are only £1 each and, as well as the chance to win a brand new car, there is also two cash prizes of £250 and £100 up for grabs.
The Mall Shopping Centre in Armagh has proved to be a lucky sales venue in the past with last year's winning ticket being sold at the venue, so make sure to get yourself along to try your luck!
All the funds raised through the car raffle will help Southern Area Hospice Services to continue their work providing care and support to people in the Southern Health Trust area who are living with cancer and other life-limiting illnesses, such as multiple sclerosis and motor neurone disease.
Southern Area Hospice Services provides this care through a number of services in the local area including a Day Hospice Unit at South Tyrone Hospital. The Day Hospice Unit is a nurse managed unit which offers respite care and support to patients.
Southern Area Hospice Services also offer counselling services and bereavement and carer support groups in their Resource Centre at 23 Irish Street in Dungannon, a Homecare Specialist Palliative Care Nurse in the Armagh and Dungannon area, a 14-bed in patient unit in Newry, a Day Hospice Unit in Newry, and outpatient clinics in South Tyrone, Daisy Hill and Craigavon Area Hospitals on a regular basis.
To continue to provide the level of care currently available to local people and their families, the Southern Area Hospice Fundraising Department must raise £2.6 million in 2018 and the car raffle makes a valuable contribution towards this.
Please call into the Mall Shopping Centre in Armagh and get your tickets from one of the Hospice volunteers, who so generously give of their time to sell the tickets to support their local Hospice.
Sign Up To Our Newsletter