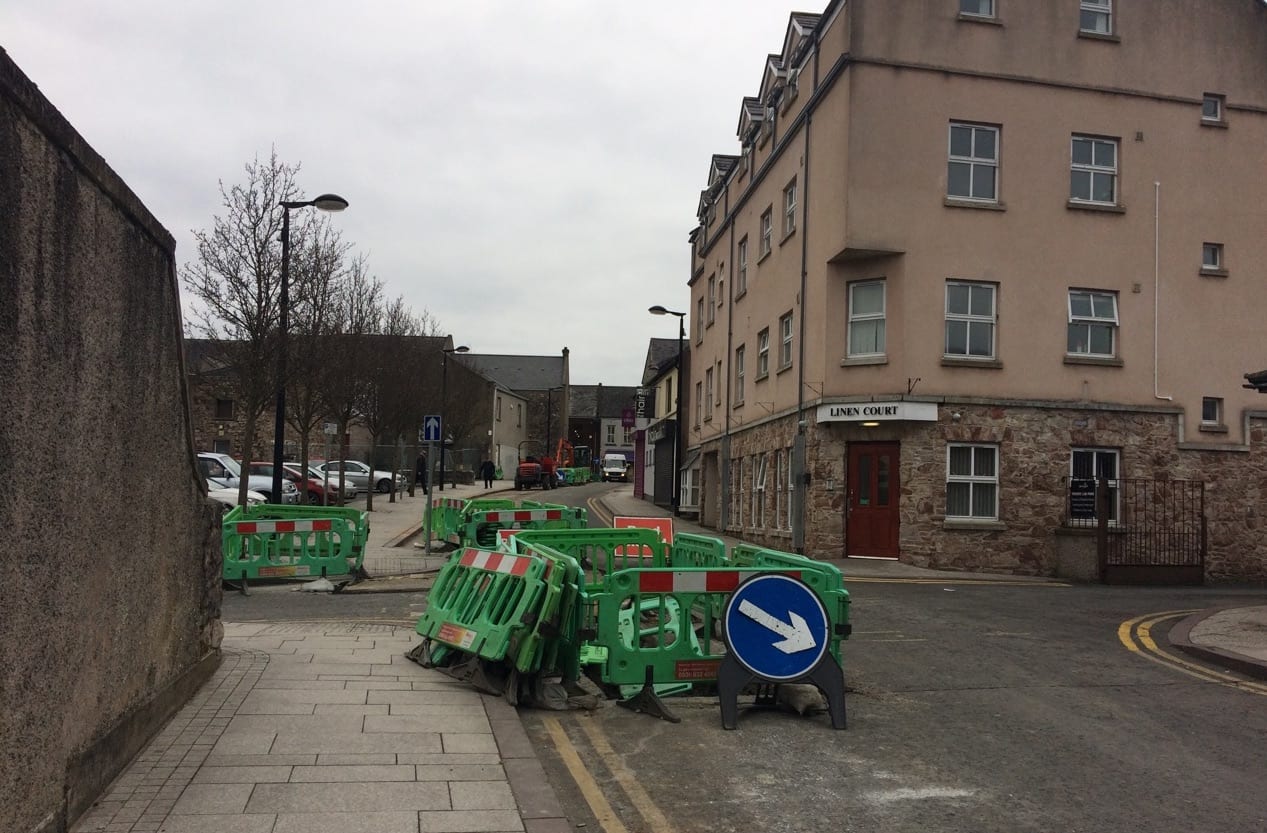 A woman who told police she hit another woman a "dig in the face" outside an Armagh hostel has been handed a suspended prison sentence.
Court heard the 51-year-old committed the offence whilst a resident in Linen Court Hostel.
Lorraine Martina Wright, 51, of Ballymena, pleaded guilty to common assault at Armagh Magistrates' Court on Tuesday.
Court heard that on June 3, 2017, police were called to the hostel in the city centre by staff who reported an incident involving two residents.
Officers arrived to find that the injured party was too intoxicated to make a statement.
When spoken to the next day she stated that the defendant had assaulted her.
Police interviewed Wright who said that she had "hit her (the injured party) a dig in the face".
Deputy District Judge Peter King commented that this was so "eloquently put".
Defence solicitor Jarlath Fields said his client would allege that the "injured party had stolen Ms Wright's purse, which is what this incident rose out of".
He said: "Ms Wright appears before the court with her support worker; she has had many difficulties in her life which she would not like discussed in open court."
Mr Fields stated that the defendant suffered from alcohol addictions but had not come to police attention since returning to her native Ballymena.
Deputy District Judge King said that the plea was "inevitable" given images of the injured party with which he had been provided.
It was also revealed that in May 2017, Wright had been given a suspended prison sentence in Newry.
Deputy District Judge King stated: "In normal circumstances, I would activate the suspended sentence and impose a further sentence.
"However, in this case, I feel that would be counterproductive and set you back."
Wright was sentenced to three months in prison suspended for one year.
Deputy District Judge King ordered that the suspended sentence which had been imposed in May 2017 would also run for one year from this date.
Sign Up To Our Newsletter