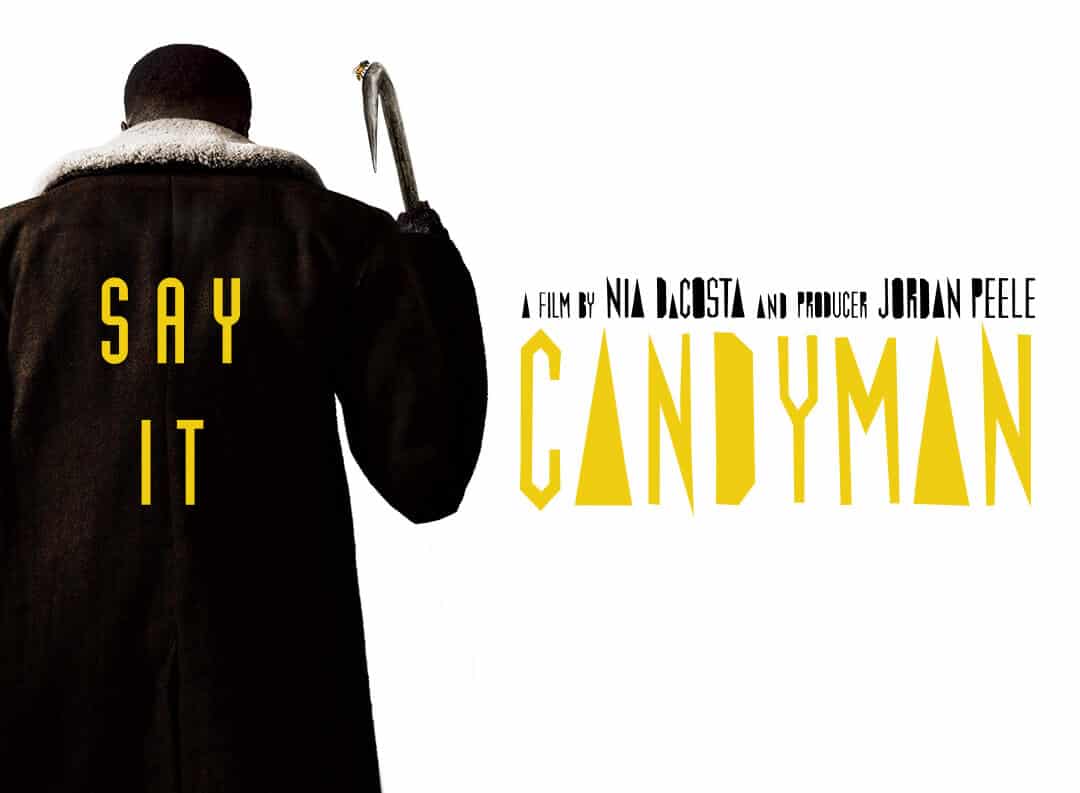 As always, comment in the comments below (all the way down at the bottom for your convenience) to win yourself a pair of tickets to the Omniplex in Armagh – at a time and show of your choosing…
Winner will be emailed with their e-tickets on Monday..
Here's what's on this week…
Spend a night (or two) with Andre Rieu on Saturday August 28 and Sunday August 29 with Armagh Omniplex.
Join in the celebration as André Rieu brings together artists from all over the world in one global spectacular to make you smile, sing and dance.
Andre Rieu's 2021 summer concert: Together again: Saturday at 8pm and Sunday at 3pm
---
Jungle Cruise:
Description: Join fan favourites Dwayne Johnson and Emily Blunt for the adventure of a lifetime on Disney's Jungle Cruise, a rollicking thrill-ride down the Amazon with wisecracking skipper Frank Wolff and intrepid researcher Dr. Lily Houghton. Lily travels from London, England to the Amazon jungle and enlists Frank's questionable services to guide her downriver on La Quila—his ramshackle-but-charming boat. Lily is determined to uncover an ancient tree with unparalleled healing abilities—possessing the power to change the future of medicine. Thrust on this epic quest together, the unlikely duo encounters innumerable dangers and supernatural forces, all lurking in the deceptive beauty of the lush rainforest. But as the secrets of the lost tree unfold, the stakes reach even higher for Lily and Frank and their fate—and mankind's—hangs in the balance.
Starring: Emily Blunt, Dwayne Johnson, Jesse Plemons
Director: Jaume Collet-Serra
Genres: Adventure, Family, Fantasy
Times: Daily 2.30pm (excluding Sunday)
---
Suicide Squad
Description: Supervillains Harley Quinn, Bloodsport, Peacemaker and a collection of nutty cons at Belle Reve prison join the super-secret, super-shady Task Force X as they are dropped off at the remote, enemy-infused island of Corto Maltese.
Starring: Margot Robbie, Taika Waititi, Joel Kinnaman
Director: James Gunn
Genres: Action, Adventure, Fantasy
Times: Daily at 5.20pm (excluding Monday)
---
Space Jam: A new Legacy
Description: NBA superstar LeBron James teams up with Bugs Bunny and the rest of the Looney Tunes for this long-awaited sequel.
Starring: Sonequa Martin-Green, Don Cheadle, Xosha Roquemore
Director: Malcolm D. Lee
Genres: Adventure, Animation, Comedy
Times: Daily at 2:45pm
---
Moonbound
Description: When Peter sets out on a magical journey to rescue his little sister Anne, he needs to travel to mysterious territory: the Moon! Anne was kidnapped by the evil Moon Man when she tried to help the beetle Mr. Zoomzeman in search for his wife. On his fantastic adventure, Peter lands on the Star Meadow where he meets the sleepy Mr. Sandman. He knows, only at the Night Fairy's dinner in the castle in the clouds, they can find out where Anne is – but there aren't enough seats for everyone. So they join the wild race along the Milky Way against the five Spirits of Nature.
Director: Ali Samadi Ahadi
Genres: Animation
Times: Saturday and Sunday only at 12pm kids club special rates
---
Free Guy:
Description: In Twentieth Century Studios epic adventure-comedy "Free Guy," a bank teller who discovers he is actually a background player in an open-world video game, decides to become the hero of his own story…one he rewrites himself. Now in a world where there are no limits, he is determined to be the guy who saves his world his way…before it is too late. Starring Ryan Reynolds, Jodie Comer, Joe Keery, Lil Rel Howery, Utkarsh Ambudkar and Taika Waititi. Directed by Shawn Levy from a story by Matt Lieberman and a screenplay by Lieberman and Zak Penn. Produced by Ryan Reynolds, Shawn Levy, Greg Berlanti, Sarah Schechter and Adam Kolbrenner with Mary McLaglen, Josh McLaglen, George Dewey, Dan Levine and Michael Riley McGrath serving as executive producers.
Starring: Ryan Reynolds, Jodie Comer, Taika Waititi
Director: Shawn Levy
Genres: Action, Adventure, Comedy
Times: Daily at 2pm, 5pm and 8pm
---
Around the world in 80 days: 
Description: A bookish marmoset embarks on a wild adventure to travel around the planet in 80 days after accepting a challenge from a greedy frog.
Starring: Damien Frette, Julien Crampon, Kaycie Chase
Director: Samuel Tourneux
Genres: Animation
Times: Daily at 4pm
---
Croods: A new age: 
Description: The Academy Award®-nominated comedy about a clan dealing with their changing world captivated global audiences, reminding us of the timeless importance of family…and just how little we've evolved. In 2021, DreamWorks Animation invites you on an all-new adventure back in time with THE CROODS 2. Returning stars Nicolas Cage, Emma Stone, Ryan Reynolds, Catherine Keener, Cloris Leachman and Clark Duke welcome Leslie Mann and Peter Dinklage to the film's cast as The Croods face their biggest threat since leaving the cave: another family. The film is directed by Joel Crawford and produced by Mark Swift.
Starring: Nicolas Cage, Ryan Reynolds, Emma Stone
Director: Joel Crawford
Genres: Animation
Times: Saturday and Sunday only at 11.50am
---
Spirit Untamed
Description: Lucky Prescott's life is changed forever when she moves from her home in the city to a small frontier town and befriends a wild mustang named Spirit.
Starring: Eiza González, Jake Gyllenhaal, Mckenna Grace
Director: Elaine Bogan, Ennio Torresan
Genres: Adventure, Animation, Family
Times:Saturday and Sunday only at 12pm sensory and subtitled showings.
---
Snake Eyes: 
Description: An ancient Japanese clan called the Arashikage welcomes tenacious loner Snake Eyes after he saves the life of their heir apparent. Upon arrival in Japan, the Arashikage teach him the ways of the ninja warrior while also providing him something he's been longing for: a home. However, when secrets from Snake Eyes' past are revealed, his honour and allegiance get tested — even if that means losing the trust of those closest to him.
Starring: Henry Golding, Andrew Koji, Samara Weaving
Director: Robert Schwentke
Genres: Action, Adventure, Fantasy
Times: Daily at 8.20pm(excluding Saturday) and a subtitled showing on Monday at 5.20pm.
---
The Night House:
Description: Reeling from the unexpected death of her husband, Beth (Rebecca Hall) is left alone in the lakeside home he built for her. She tries as best she can to keep it together – but then nightmares come. Disturbing visions of a presence in the house calling to her, beckoning her with a ghostly allure. Against the advice of her friends, she begins digging into her husband's belongings, yearning for answers. What she finds are secrets both strange and disturbing – a mystery she's determined to unravel. The Night House stars Rebecca Hall (Godzilla Vs. Kong, The Gift), Sarah Goldberg (Barry, Elementary), Vondie Curtis Hall (Die Hard 2, Eve's Bayou), Evan Jonigkeit (Togetherish, Sweetbitter), and Stacy Martin (Vox Lux, Nymphomaniac).
Starring: Rebecca Hall, Stacy Martin, Sarah Goldberg
Director: David Bruckner
Genres: Horror, Thriller
Times: Daily at 6pm and 8.45pm
---
Paw Patrol: The Movie
Description: Ryder and the pups are called to Adventure City to stop Mayor Humdinger from turning the bustling metropolis into a state of chaos.
Starring: Dax Shepard, Iain Armitage, Randall Park
Director: Cal Brunker
Genres: Adventure, Animation, Comedy
Times: Daily at 2pm.
---
Candyman:
Description: A "spiritual sequel" to the 1992 horror film 'Candyman' that returns to the now-gentrified Chicago neighbourhood where the legend began.
Starring: Tony Todd, Yahya Abdul-Mateen II, Colman Domingo
Director: Nia DaCosta
Genres: Horror
Times: Daily 5.50pm and 8.30pm
Armagh Omniplex: 25-37 Market St, Armagh BT61 7BU |  028 3729 0110.
As always, comment below to win a pair of tickets to a show of your choosing next week! 
Sign Up To Our Newsletter