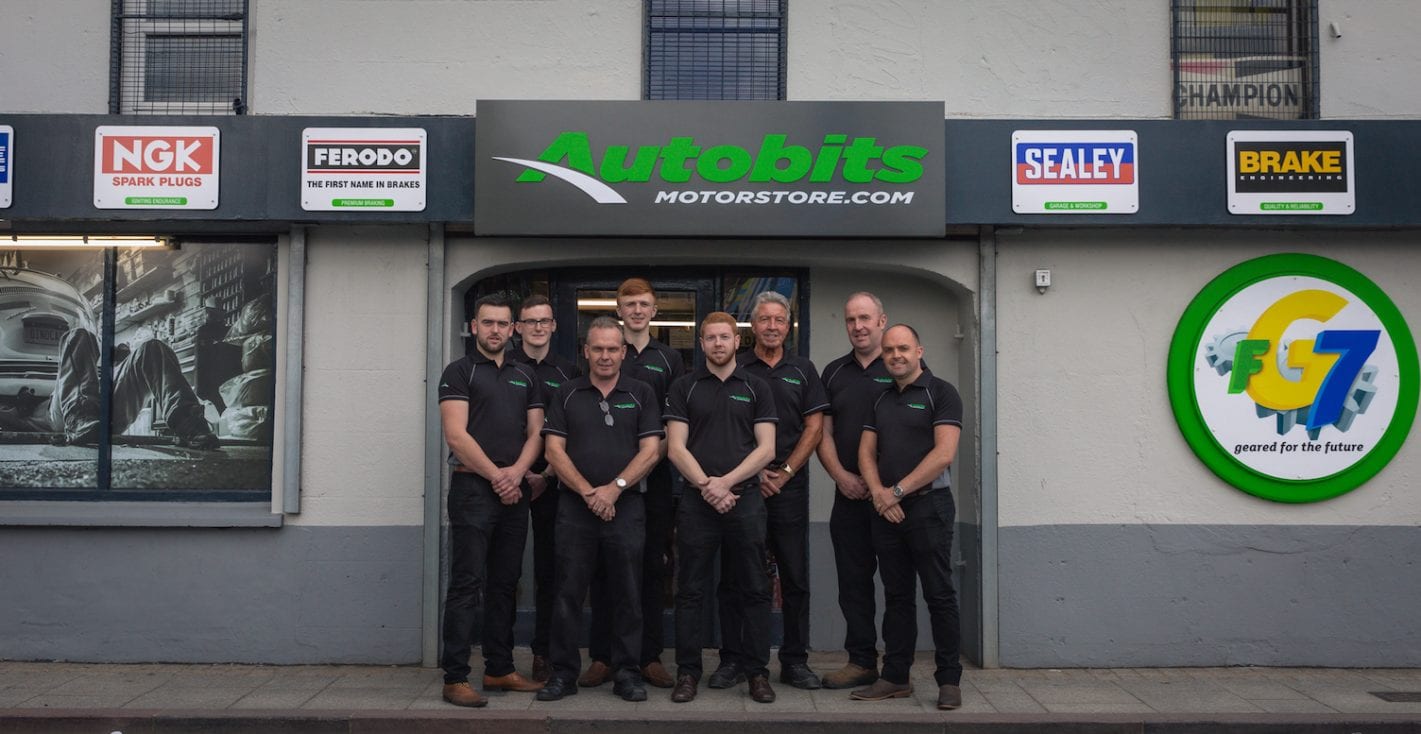 Following months of planning, Autobits Motorstore are delighted to unveil the next stage of our new 'Brand' and of course our exciting new website www.autobitsmotorstore.com.
Whilst we have adopted a totally new look, don't panic, we haven't lost sight of our core values!
You may not know it but Autobits Motorstore has been supplying car parts, paints and accessories to Armagh and surrounding areas for over 35 years.
Our trusted team are on hand along with access to a vast range of products to ensure you have everything you need, when you need it!
Our new website allows you to order products at the touch of a button, access special offers and we have lots of exciting partnerships underway which will provide our customers with useful tips and advice when it comes to your cars.
We have recently expanded our Sales team and you will meet Conor out and about in our newly branded Autobits Motorstore van.
Conor's job will be ensuring our valued trade customers can readily access products required allowing you to focus on the job at hand.
And this is just the beginning. We have lots of activities in the pipeline including a number of upcoming competitions with really great prizes up for grabs including a Professional Car Detailing training session.
The Autobits Motorstore team are delighted to support the amazing charity PIPS by sponsoring Orchard County Drive this Sunday, September 9, which takes place at the Shambles Market Yard Armagh from 11 am.
In partnership with Armagh Motorsports Association we collaboratively work with charities close to our heart so be sure to come along and showcase your car for this very worthwhile cause.
We will be hosting a free Sausage Sizzle throughout the day of Saturday, September 15, at Autobits Motorstore as a Thank You to all our customers for your continued custom and support thoughout the years.
Be sure to pop in, grab a Sausage Butty and have a chat with our team.
There will be plenty of great promotions and give-aways throughout the day.
So watch this space… and don't forget to check out www.autobitsmotorstore.com and follow Autobits Motorstore on Facebook and if you think you have got what it takes to be part of our growing team, please submit your interest by email to info@autobitsmotorstore.com
Sign Up To Our Newsletter