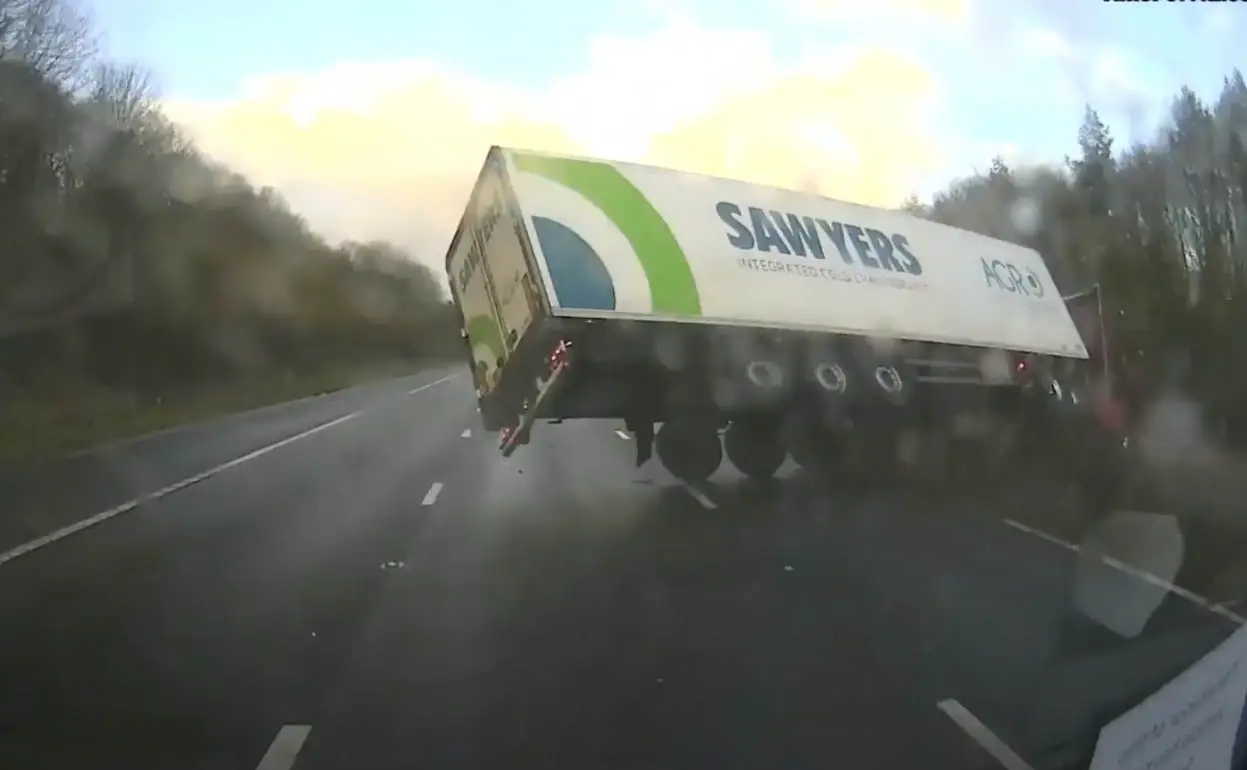 This is the shocking moment a Co Armagh lorry driver falls asleep at the wheel and crashes along the M5 in the south west of England.
Dashcam footage, which was used as evidence against Killylea Scania driver Sarah-Louise Murray, shows the 24-year-old hit the road verge before ricocheting across three lanes and falling on its side and crashing into the central barrier at 7.10am on March 13, this year.
Having pleaded guilty to dangerous driving at the first opportunity, Murray was sentenced to eight months in prison suspended for 18 months at Taunton Crown Court in Somerset.
Murray was also disqualified from driving for 12 months and informed that she would have to sit an extended test to regain her licence.
According to a report on Bristol Live, a man driving in the car behind described "odd behaviour" from the lorry in front.
The HGV drifted from the slow lane into the middle lane without indicating, in what appeared to be an overtaking manoeuvre, but there was no vehicle to overtake.
This occurred two or three times before the incident in which the lorry was left on its side.
After police examined the lorry's digital tachograph, which records a driver's data and activity, they found the driver's card had been removed from the tachograph.
It showed a rest period of eight hours and 53 minutes when the requirement for HGV drivers is at least nine hours.
The continuous drive time was found to be 36 minutes beyond the maximum 10 hours.
Subscribe to our Youtube channel here.
Sign Up To Our Newsletter