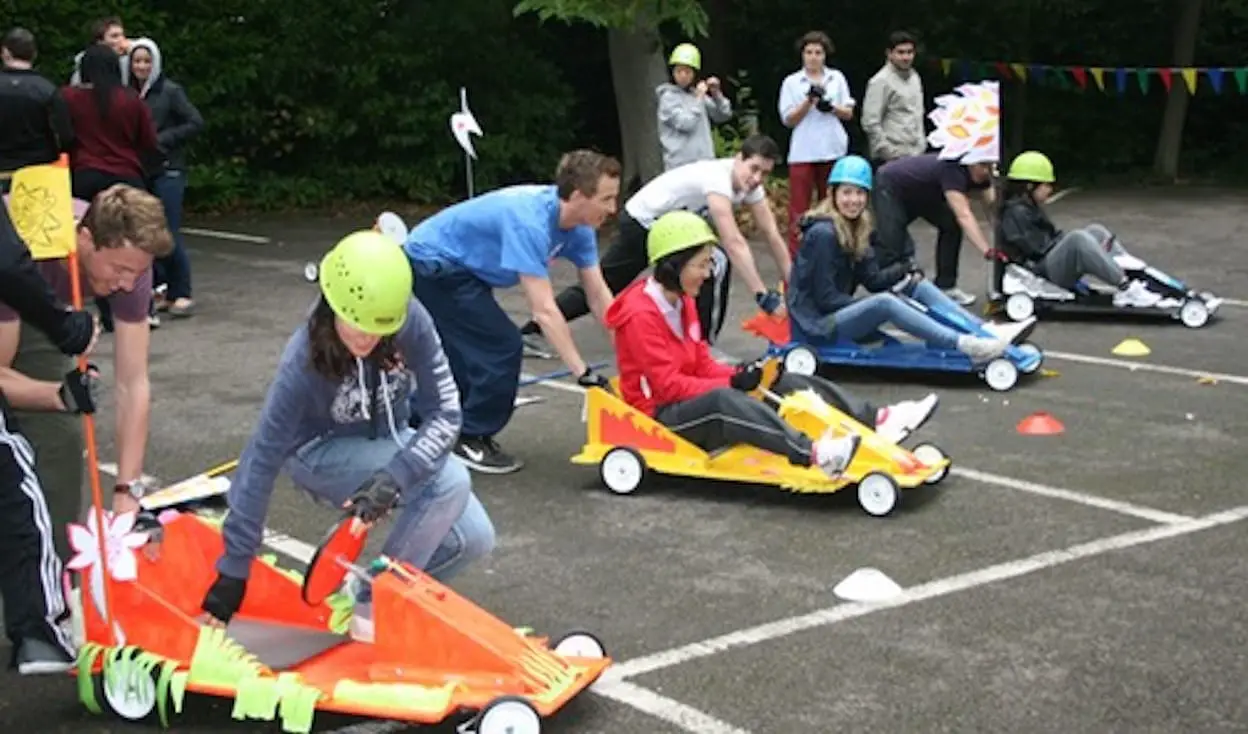 If you happen to be Blackwatertown this weekend don't be alarmed if you see a few 'unique' vehicles on the road!
For this Sunday the Co. Armagh village will be hosting a 'Wacky Wheels' fundraiser for Team Emily.
Money raised will go towards ongoing efforts to secure a life-changing operation for little Emily Toal, who was born in May 2018 with TAR Syndrome.
This means Emily is missing her radius bone in both forearms. Therefore, she has clubbed hands, a curved ulna bone in her forearms and a low platelet count.
Team Emily was set up to raise money for an operation which will improve mobility, strength and growth and give her as close to normal hand and wrist function as possible.
One of the organisers of the Whacky Wheels event, Josephine Strain, said they wanted to play their part in ongoing fundraising efforts.
She told Armagh I : "I just want it to be a bit of fun with children involved to raise money for a child."
Josephine has urged families to come out with their children in full force on trikes, pedal tractors, go-carts and scooters all decorated with flags and balloons.
She said: "It is a child-friendly version of the traditional tractor run, with adults and teens getting involved in the Wacky Wheels side of it."
Top classified information leaked to us indicates that adults are expected to be gliding through the streets of the village in all sorts – from baths to beds!
"People are even dressing up, there is one woman who is dressing as a banana and will be riding a trolley," joked Josephine, who has urged that many more get involved, as the event is open to all in Armagh and surrounding area.
It appears that the day is already the talk of the village, with Josephine claiming there could be over 100 entries.
She said: "There is a lot of excitement, so much so that some people aren't telling others what they are doing."
Why not give it a try or go watch this spectacle and show your support for a brilliant cause?
Registration is at 9.30am this Sunday, November 17, at the Parochial Hall, at a cost of £2 per entry.
There are prizes up for grabs for the best costume and best wheels and, after all that, there will be refreshments and food at the local football club.
Sign Up To Our Newsletter