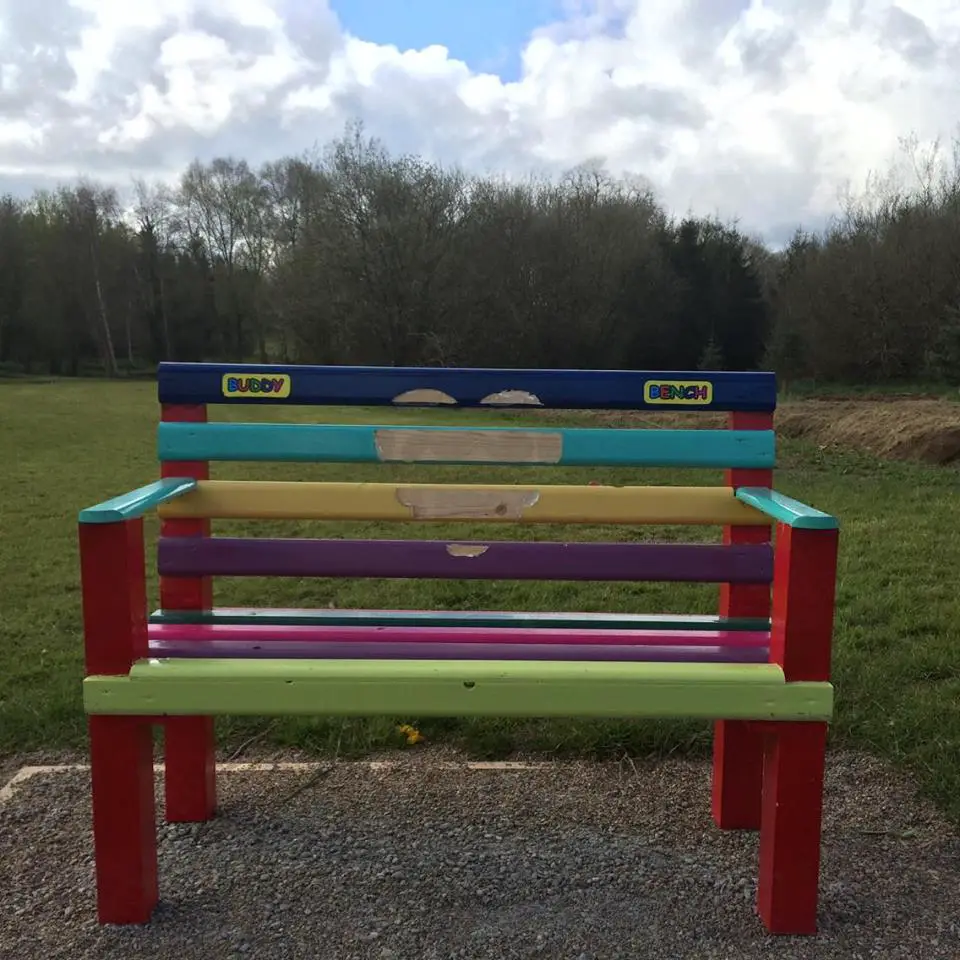 Vile vandals have removed a precious heart centrepiece from a special seat installed in Armagh to help raise awareness of autism.
The buddy bench was only placed at the Palace Park in Armagh at the start of this month on World Autism Awareness Day, marking the beginning of a special awareness week.
The beautifully and brightly coloured bench was a welcome addition to the park and all involved were so proud of it.
It is intended to help people become more autism friendly and aware.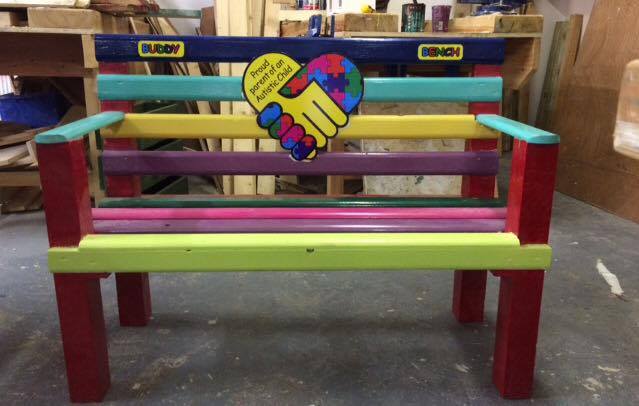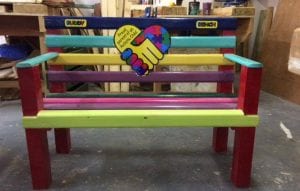 On its back is a heart, with a handshake carved and the words: "Proud parent of an autistic child."
But at the weekend the heart was ripped from the bench and stolen.
Local lady Bernie Maguire O'Connor, whose daughter has special needs, was one of those involved in placing the bench at the Palace Park, along with Lord Mayor Darryn Causby and local fundraiser and athlete Stevey McGeown.
Today Bernie is at a loss for words.
She told Armagh I the heart had been taken sometime between 11.30am and 5.30pm on Sunday. It had been seen in place at 11.30am and was discovered missing that evening.
Bernie says she cannot believe someone would stoop so low.
The provision of the bench  involved a lot of people including the Armagh Men's Shed, ACDC Signs and KP Mones in Keady, all of whom helped with its painstaking design.
Bernie has asked anyone with any information on those responsible or the whereabouts of the heart to come forward.
She added: "I don't understand why anyone would want to do this as so much went into this and a lot of people were involved in getting it placed here.
"To some it is only a little bench but to us it means so much."
Read more news:
Popular Methodist preacher David Hull to be laid to rest tomorrow
Police issue description as intruder robs pensioner in Loughgall home
City couple overwhelmed by Armagh kindness as injured guide dog comes home
Council to explore 'viability' of free swims for residents living on key benefits
Woman's horror at sickening find outside a County Armagh primary school
Fire Service confirms raging Slieve Brack gorse fire 'started deliberately'
Seeley slams paint bombers as 'time wasters' after party posters targeted
Sign Up To Our Newsletter