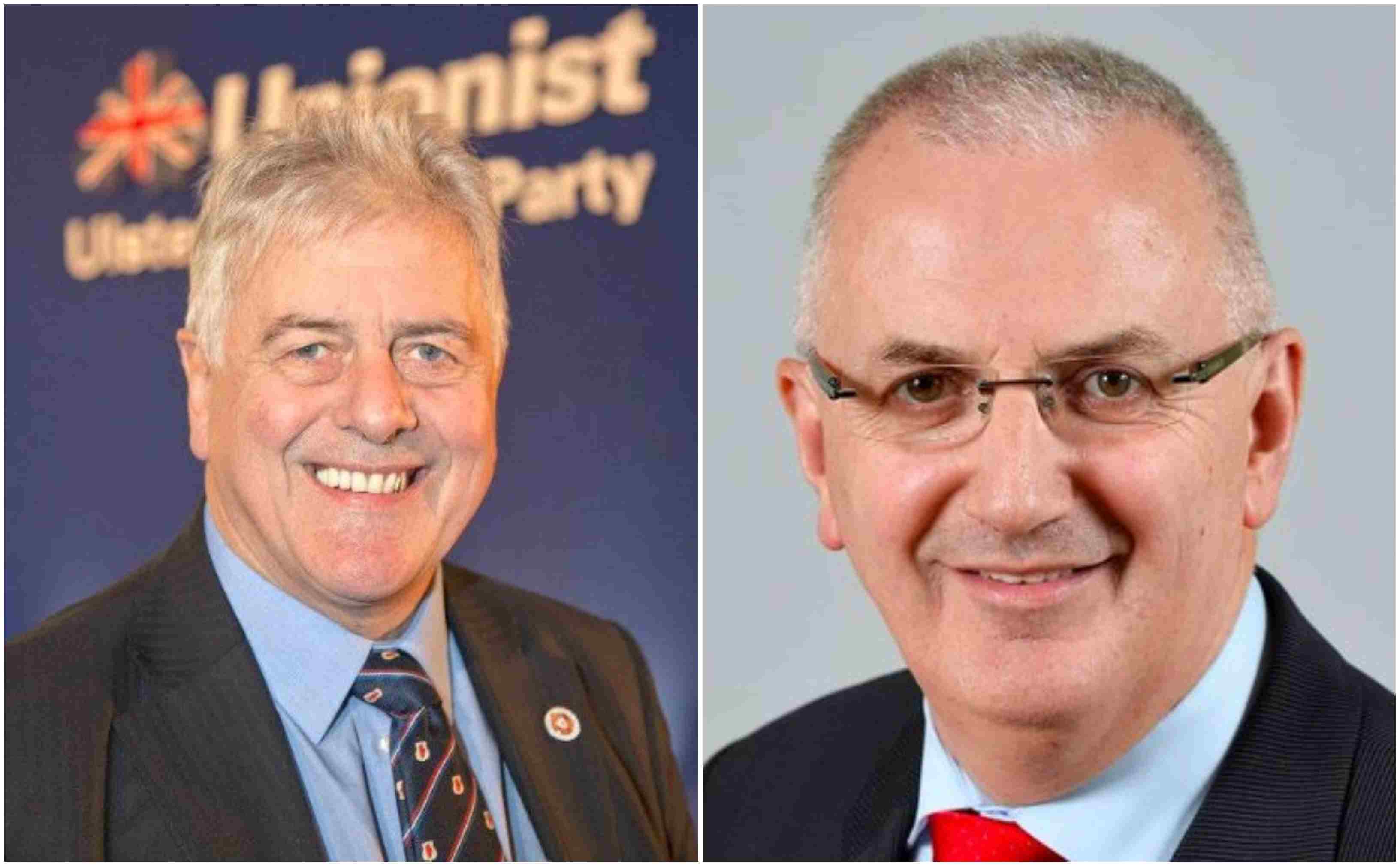 Ulster Unionist MEP Jim Nicholson is not to seek re-election to the next European Parliament, he has confirmed.
But former Newry and Armagh MLA Danny Kennedy has also confirmed he intends to seek the party nod for the polls.
Mr Kennedy, who lost in his 2017, will put his name in the hat, with hopefuls having until Wednesday to declare their interest.
It comes after Armagh man Mr Nicholson ended speculation over his future political intentions in a media statement.
The 74-year-old veteran unionist has been one of Northern Ireland's three MEPs for the past 30 years.
He was elected in 1989 and has stood successfully at each poll since.
With news that a European election will take place later in May, Mr Nicholson confirmed he was standing aside.
In a statement to the News Letter, he said: "I said a few weeks ago that it was time to hand the baton on and that is still my belief. Therefore I won`t be putting my name forward to seek selection as the Ulster Unionist Party`s candidate in the forthcoming European elections."
And he added: "I worked with Ian Paisley and John Hume to secure peace funding from Europe and it's something of which I am enormously proud. I want to wish all the best to whoever is nominated as the Ulster Unionist Party's candidate."
Jim Nicholson was a former Newry and Armagh MP who joined others unionists in stepping down in protest at the signing in 1985 of the Anglo-Irish Agreement.
He failed to get re-elected to Westminster two years later, losing the parliamentary seat to the SDLP's Seamus Mallon.
He won the party backing to stand for MEP and took the seat in 1989.
During his political career, Mr Nicholson also served 21 years in local government, stepping down in 1997. He can also boast of having been the first mayor of Armagh City and District Council in the 1990s.
The veteran unionist has made no secret of his views on Brexit and had voted to remain within the EU.
But he told the News Letter he feels the UK must now go.
He added: "We need an end to the uncertainty and I would like to see the UK leaving the EU by the end of June with a sensible deal.
"However the fact that the United Kingdom is now facing the prospect of European elections and the backstop, which undermines the integrity of the United Kingdom, has been allowed to dictate the nature of our future relationships, underlines the absurdity of the Government's negotiating tactics."
Sign Up To Our Newsletter