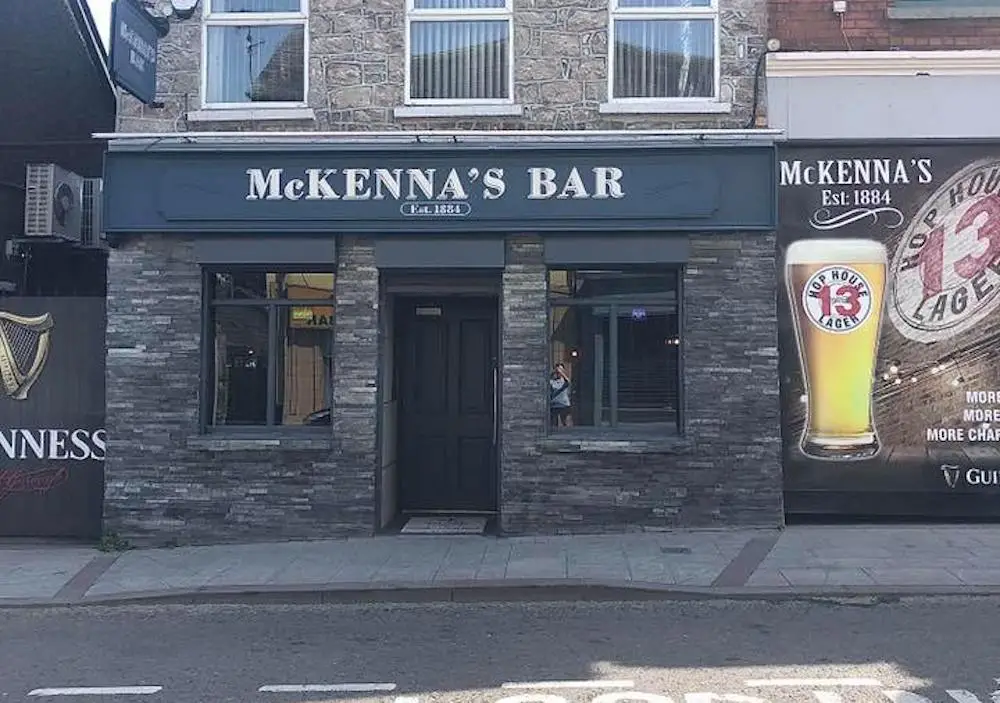 An urgent question has been tabled to the First and Deputy First Minister demanding a "clear date" for 'wet pubs' to reopen after Armagh I highlighted local publicans' fears for their future.
Pubs which serve food were given the go-ahead to reopen from Friday past.
But as Armagh I reported on Thursday night, others were waiting in limbo and counting the cost of not being able to do likewise – not even having an indicative timeframe for when they might be able to do so.
An online petition was set up by McKenna's Bar in Armagh and has so far gathered more than 300 signatures.
Owner Frankie McKenna told Armagh I many pubs in the city would struggle to stay afloat.
"A month could make the difference in whether you close your doors for good," he said.
"The pubs in Armagh – a lot of them in the town don't have a lot of outside space, so they're in limbo.
"I can't understand how it's OK to eat food and drink in a bar but you can't just have a drink in a bar.
"Everybody who owns a pub in Armagh has had a pub for years; they know how to control crowds, especially in this town. Publicans know their punters so you never really get any bother."
And Mr McKenna said they need some indication of when they might again be able to trade to give them time to prepare for the necessary changes.
He added: "The government support that was there is now gone. There's nothing more there. How can you pay bills when you have absolutely no income coming through the doors?
"If we aren't given a date over the next three weeks it's not looking good; look, you can't just keeping ploughing money into a business that isn't open.
"Even throughout the lockdown there has been ongoing costs; you can't stop insurance, electricity; we did get a mortgage break but that starts again this month; the staff are on furlough but even that's all coming to an end.
"If they said July 20, that's fine, we can deal with that but if they said you can open tomorrow, we couldn't do that because we have to get our drink off Diageo, you have to get your taps back on, such a backlog for the drinks company – it's going take us two-three weeks to get ready," he continued.
"They can't just tell us a week before like they did with the shops – that's not possible."
Following our report the issue has now been taken up by Newry and Armagh SDLP MLA Justin McNulty.
He is seeking answers to the questions raised by Mr McKenna on behalf of the city's so-called 'wet pubs' and has called on the Executive to "provide a clear date when pubs will be able to open".
Mr McNulty said: "This week we have seen much of our business, hospitality and beauty industry return to what will be the new normal for a foreseeable future.  Hairdressers, barbers and beauty salons can open.
"Hotels, restaurants and bars that serve food are also able to open, but the traditional bar or pub is still prevented from opening, and what's more, they have no indication when they are likely to be able to do so.
"Publicans from across the constituency in our cities, towns and villages feel they are being punished because they don't serve food. They want a clear directive as to when they will be able to open.
"There is a concern from those within the industry that the longer they remain shut the more pubs will not be opening their doors again.
"They know they will have to work to and respect the exact same guidelines as the other parts of the hospitality industry and they are up for that, but the uncertainty and lack of direction from the Executive is leaving many to question whether they will return to the trade or not."
Mr McNulty confirmed he is now raising the matter directly with Arlene Foster and Michelle O'Neill.
"I have tabled an urgent question of the First and Deputy First Ministers," he said. "I have asked them to set a date when pubs can open with detailed guidance for their safe and swift return to business."
Sign Up To Our Newsletter