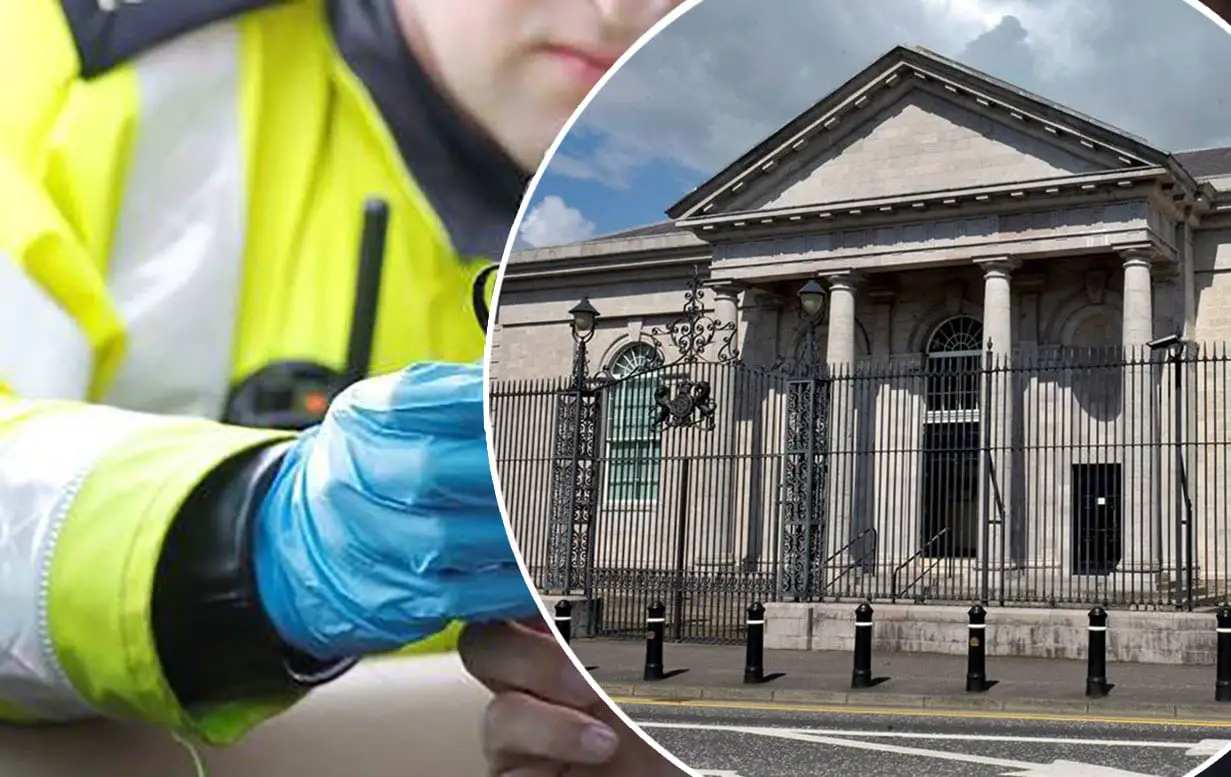 An Armagh man who collided with two vehicles after driving whilst unfit has been disqualified for three years.
Court heard the 54-year-old had also been arrested for being in charge whilst unfit the day prior to this incident.
John Murray, of Victoria Park, pleaded guilty to a total of nine charges at Armagh Magistrates' Court, sitting at Newry, on Tuesday via videolink from his solicitor's office.
The defendant was charged with being in charge whilst unfit, driving whilst unfit, driving without due care or attention, two counts of failing to stop, two counts of failing to remain and two counts of failing to report an accident.
Prosecution outlined that on November 24, police received a report of a male, suspected of being under the influence, driving erratically in the vicinity of St Patrick's Park, Armagh.
Officers arrived to find the vehicle in question, a Toyota RAV 4, stationary with its ignition running.
They spoke to the driver, who was identified as the defendant. It was noted that his speech was slurred and he appeared drowsy.
Murray was taken to Armagh police station, where an impairment test was carried out resulting in a fail.
A blood sample was also taken for analysis, and subsequent testing showed that the defendant would have been impaired.
The following day at 3.40pm, police received a report of a road traffic collision on Edward Street in Armagh.
Officers spoke to the reporting person by telephone. She claimed that her ex-partner – the defendant – had collided with the rear offside wheel arch of her Volkswagen Golf before making off.
At 3.40pm, police received a report of a second road traffic collision which occurred on the Cathedral Road in the city.
The reporting person stated that the driver of a RAV 4 had collided with the side of their Mercedes vehicle before making off.
Police later located Murray on Thomas Street and it was noted that he appeared unsteady on his feet.
Officers arrested the defendant, with him replying after caution: "I admit to all of that and I will pay for all of the damages."
A field impairment test was subsequently carried out resulting in a fail.
Defence solicitor Chris Rafferty informed the court that last week Murray had been sentenced to an enhanced combination order, consisting of probation and community service.
He stated: "Following the death of his wife, he began a relationship with another woman which subsequently broke down causing Mr Murray to act out of character.
"In both charges he made full admissions to police. The inevitable loss of his licence will have an impact on him."
Deputy District Judge Philip Mateer said: "It would appear you may have had a difficult time with a relationship but that is no excuse."
Murray was disqualified from driving for three years and was ordered to pay a fine of £900, along with the offender's levy of £15, within 26 weeks.
Sign Up To Our Newsletter