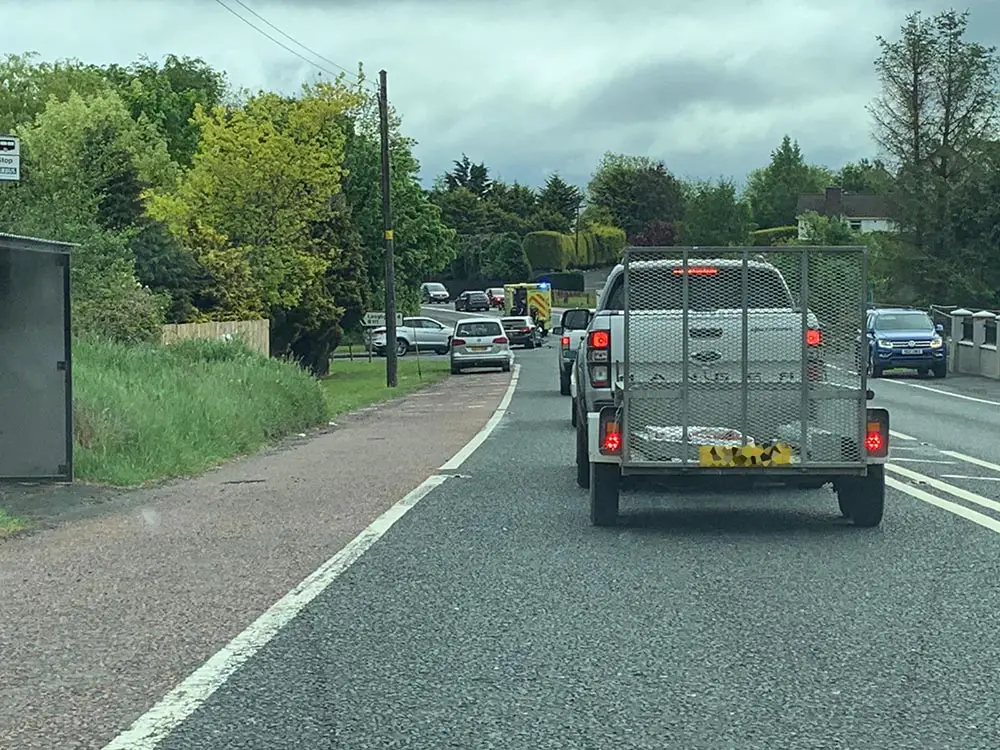 There has been a two-vehicle collision on the Portadown Road, just a few miles outside Armagh city this morning (Tuesday).
The collision, between two cars, occurred shortly before 10am close to the turnoff for the Sandymount Road.
Motorists are being turned around in both directions with the road impassable.
There are currently two ambulance crews on scene, as well as a number of police vehicles.
An eye-witness told Armagh I the damage to both vehicles in quite severe.
He was subsequently diverted up through Richhill.
There are no further details at this stage but motorists are advised to stay clear this morning.
This story will be updated as and when more information becomes available.
Become a member...
Have you considered becoming an Independent member, where not only you support local independent businesses, but you help Armagh I champion a wider, more independent, and impartial range of journalism that matters to your local community – from videos and photos to features and events.
Not only do members get the Independent Card, which gives you exclusive access to fantastic discounts from local businesses but you can get an exclusive members-only newsletter packed with the best deals locally, as well as unique first-look content. Not to mention, our competitions, discounts and giveaways will be made exclusively to our members only. Sign up to become a member or find out more here.
Become a member