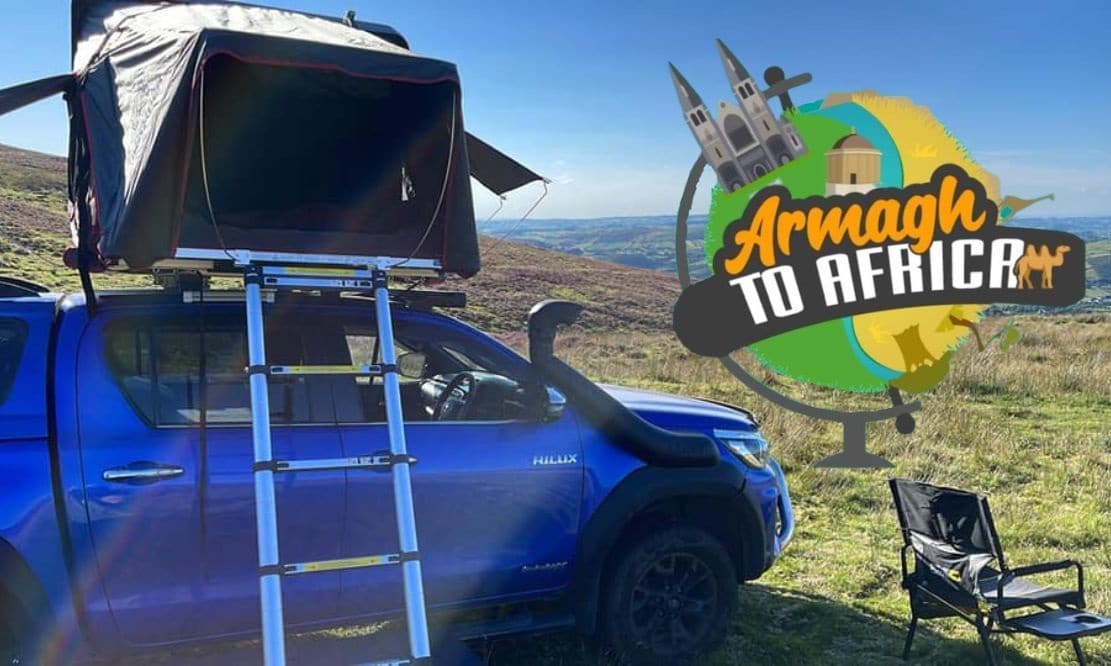 Two County Armagh men are set to take a massive road trip from 'Armagh 2 Africa' to raise money for the Cancer Fund for Children.
Accompanied by nothing but a few essentials. and their specially modified Toyota Hilux, Stuart McDonald and Brendan Fearon will be embarking on the epic 6000km journey from Armagh right down through Spain and on to the Sahara Desert.
The duo will be leaving Armagh on October 21, heading to Rosslare Port in Ireland, to catch the ferry to Bilbao in Spain. From there they will drive to a campsite in Tarifa, before catching the ferry to Ceuta in Africa, where they will then stop at Chefchaouen in Morocco for the night.
They will then head through the Cedar Forest and climb into the High Atlas Mountains, driving about 7,500ft as they make their way to Lac Tislit. They will climb to above 9,500ft before heading into the Jbel Sarhro Mountain Range on their way to Zagora, which lies on the edge of the Sahara Desert. They will take stock here and prepare for the three-day journey across the Sahara to Merzouga and the great Erg Chebbi dunes.
Stuart and Brendan will be fully documenting their adventure, using photos, videos and drone footage. Their journey will be able to be tracked online via a Garmin In-Reach device.
Speaking to Armagh I, Stuart McDonald said that the main thing about the trip was to raise the money for Cancer Fund for Children, due to the incredible work that they do in the community.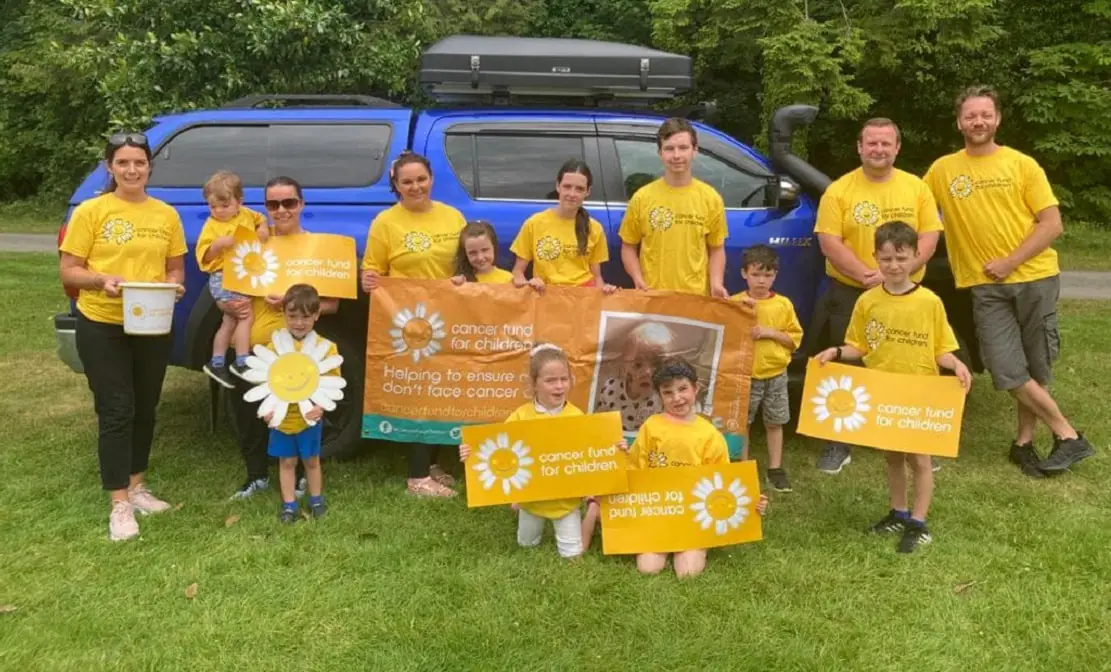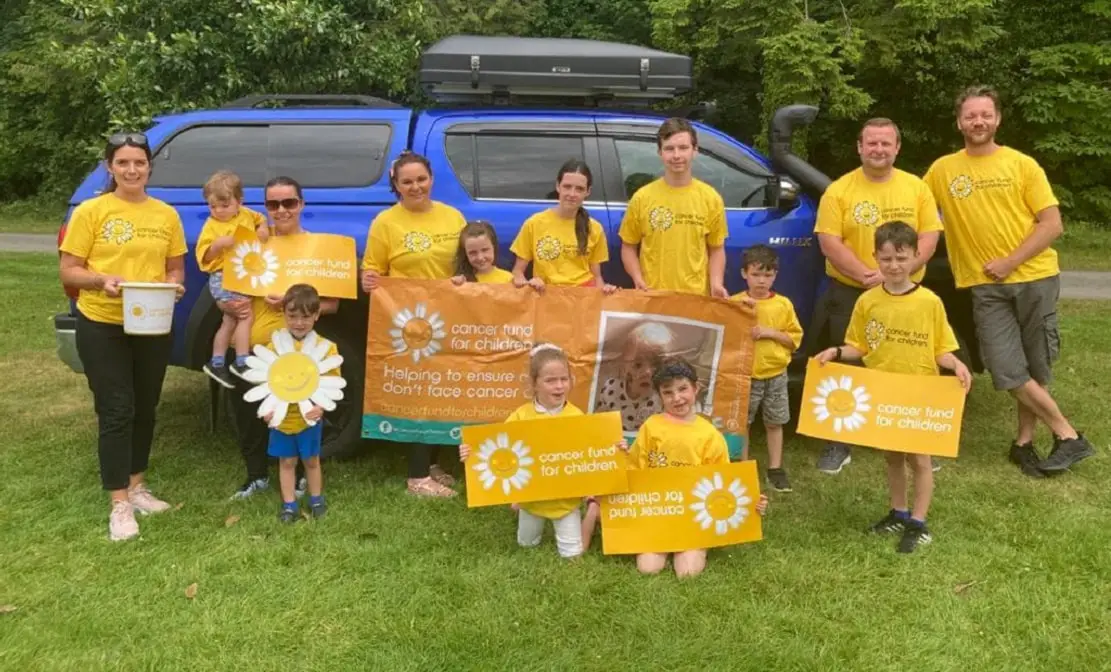 "Local people that I know have made use of this charity. It's very wide reaching and nobody is excluded," said Stuart.
"I visited Daisy Lodge in Newcastle and it is a fantastic place. If you seen the work they are doing it would be hard to leave and not do more. The place there in Daisy Lodge is like a  5-star hotel, everything you can think of is there. It's an amazing place it really is."
Stuart added that "every penny" that is donated to the appeal will go to the charity, with the preparation costs having been covered by Forefront Commercial and Capture Photography.
Speaking on the idea behind the fundraiser, Stuart said: "I would do a bit of off-road driving, and we decided that we'd do a big trip, leaving Armagh and heading across the Sahara Desert to try and raise a bit of money."
All-in-all, the massive trip will cover over 10,000km in total, taking Stuart and Brendan from Armagh all the way to the Sahara Desert and back again, over 16 gruelling days.
"We've been preparing now for the past six months or so, just getting the car ready, all the bits and pieces we need for that, tents and equipment, making sure we've enough fuel between stops," Stuart added.
They need to be entirely self-sufficient with food, water and fuel, due to the nature of the terrain that they will be navigating.
"The longest we need to go is about 350-400 miles without fuel, so we're going to make sure we've enough fuel to take us through that. Likewise, enough food and water, supplies, tools and equipment if something goes wrong.
"We have a toolbox at the back with spanners and sockets and if something goes wrong we need to fix it and move on. Some way or another."
More details on the journey and the events being held in the run-up to October 21 can be found at Armagh2Africa's Facebook page here.
Those interested in making a donation towards Stuart and Brendan's campaign can do so here.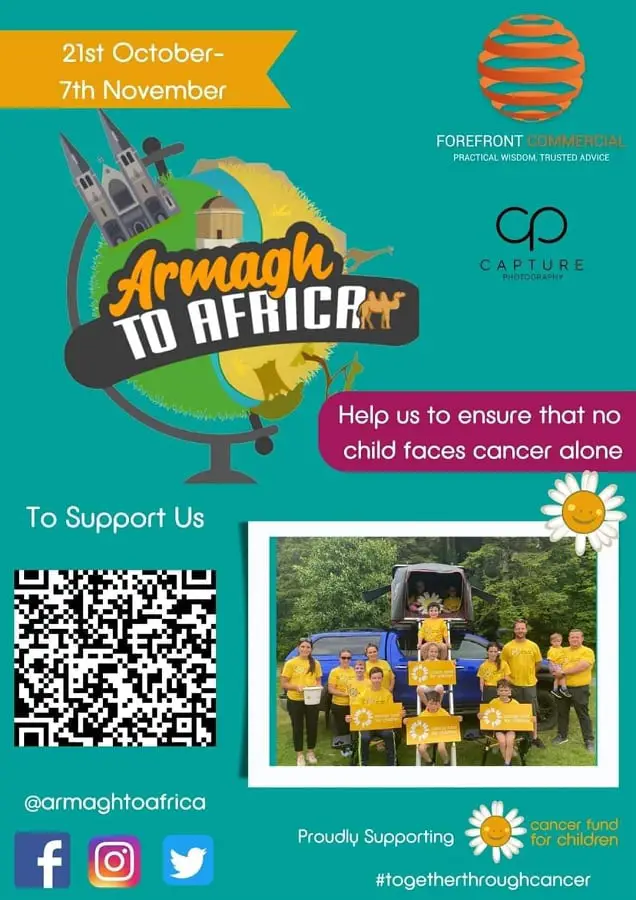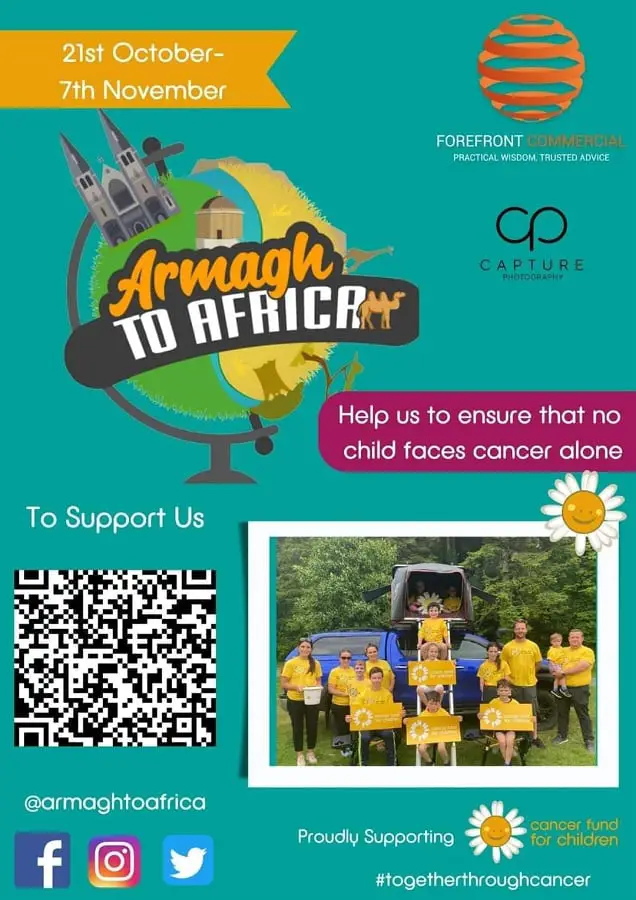 Sign Up To Our Newsletter