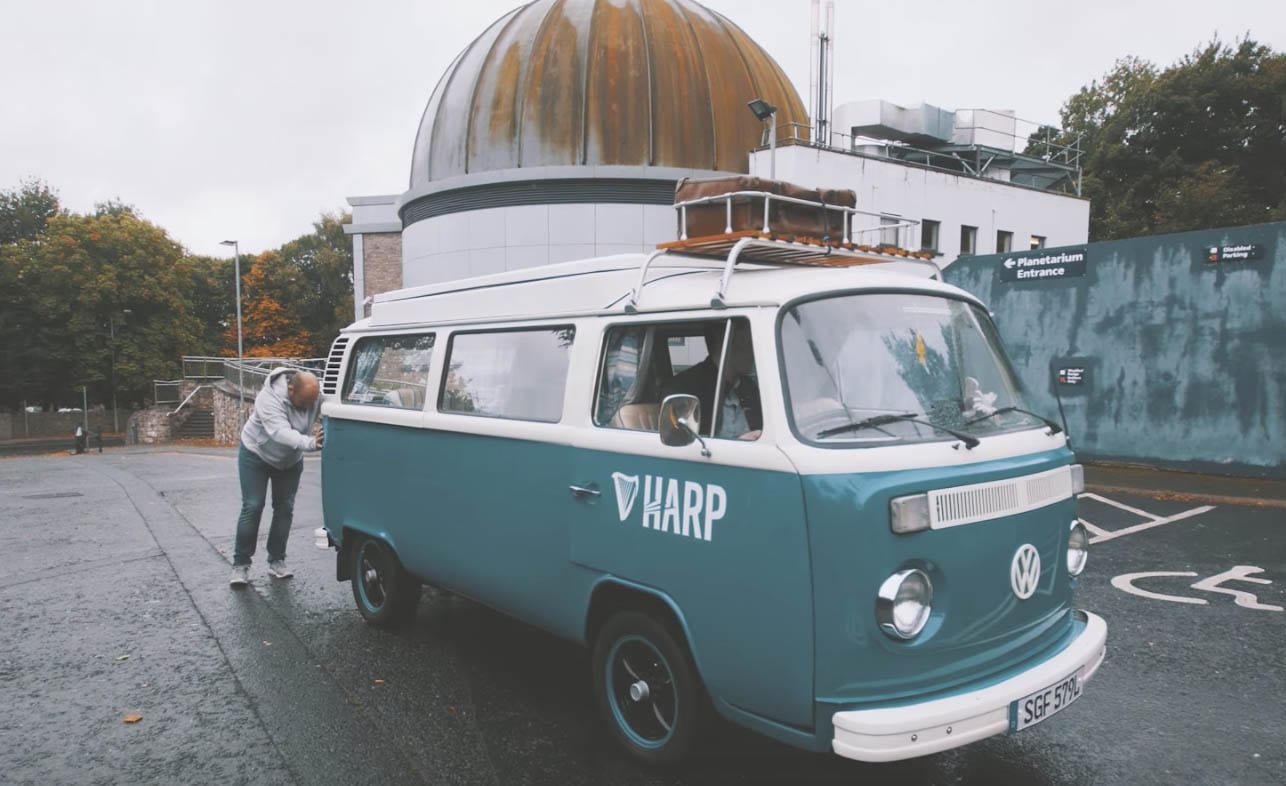 From the creative geniuses (eejits) behind satirical news website The Ulster Fry comes 'Pure Here & There', a seven part online comedy series featuring two local hallions with an unquenchable thirst for adventure.
In the comedy shorts, the budding Joe Mahons use Harp's Pure Here cans as a travel guide as they make their way around the untamed countryside, towns and cities of Northern Ireland in their trusty van.
Episode 1 brings them to County Armagh where they grapple with Craigavon's seemingly never ending system of roundabouts before checking out the bright lights of Tandragee, Armagh Planetarium and Navan Fort. On the way they benefit from a helping hand – and a serious push – from a legend of Ulster and Irish rugby.
During their epic voyage of discovery through the six counties plus Belfast, the two friends – a loveable Tyrone culchie and his know-it-all 'townie' best mucker – are joined by a motley crew of local legends including some instantly recognisable faces (and voices) from local TV and radio.
Tune in every week to see the fellas check out what's hot in the Fermanagh lakelands; ponder openly why anybody would WISH they were in Carrickfergus; get the lowdown on Antrim's biggest celebs from Ballymena's favourite son; enjoy a 'piece' on the Peace Bridge; find the only place in Tyrone where you can get a mobile phone signal; stop for a spot of lunch in Northern Ireland's poshest village and travel round all 'five' of Belfast's culturally significant 'Quarters'.
A new episode of 'Pure Here & There' will be available every Thursday lunchtime from now until mid-December on www.facebook.com/Harp and The Ulster Fry's Facebook www.facebook.com/TheUlsterFry.
DRINK RESPONSIBLY. Visit drinkaware.co.uk for the facts. 
Sign Up To Our Newsletter