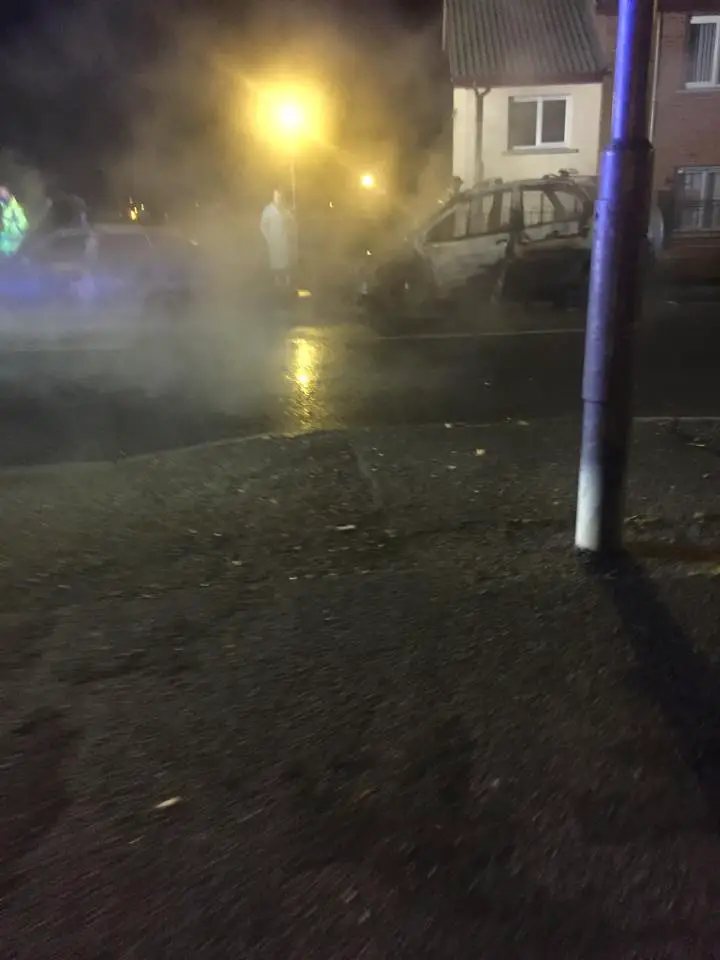 Two cars were gutted in the early morning blaze at Callan Street in Armagh.
Residents were woken by the sound of loud bangs shortly before 4am.
This photograph, taken at 4.12am, shows all that remains of the vehicles which were engulfed and destroyed in minutes.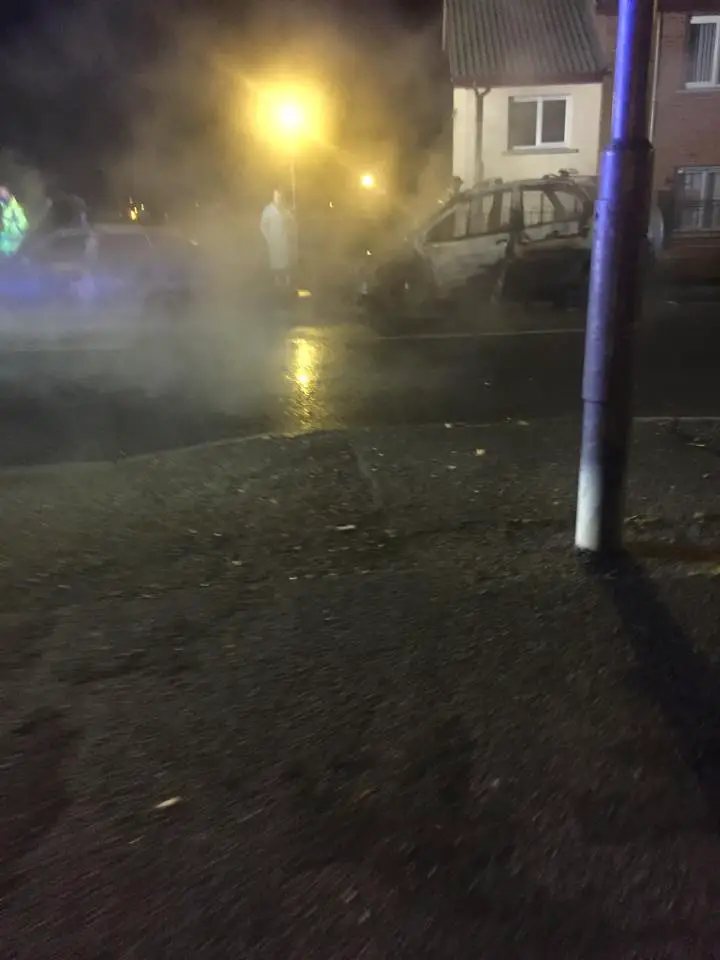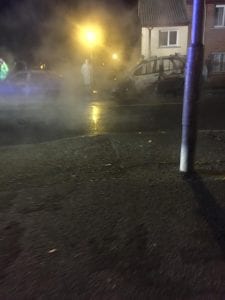 Locals, still wearing night clothes, emerged to see what was going on.
An eyewitness told Armagh I that there had been "numerous loud bangs" immediately before hand. She said there had been a group of youngsters in the area at the time.
Another said there had been reports locally that one of the vehicles had been driven into the street, parked up and then set on fire, before the two males who had been in the vehicle ran from the scene.
It is not certain whether the second vehicle was deliberately set alight or destroyed as a result of the fire spreading from the first car.
"It happened at about 3.45am," said the eyewitness. "Police and fire crew were on site within minutes."
Sign Up To Our Newsletter