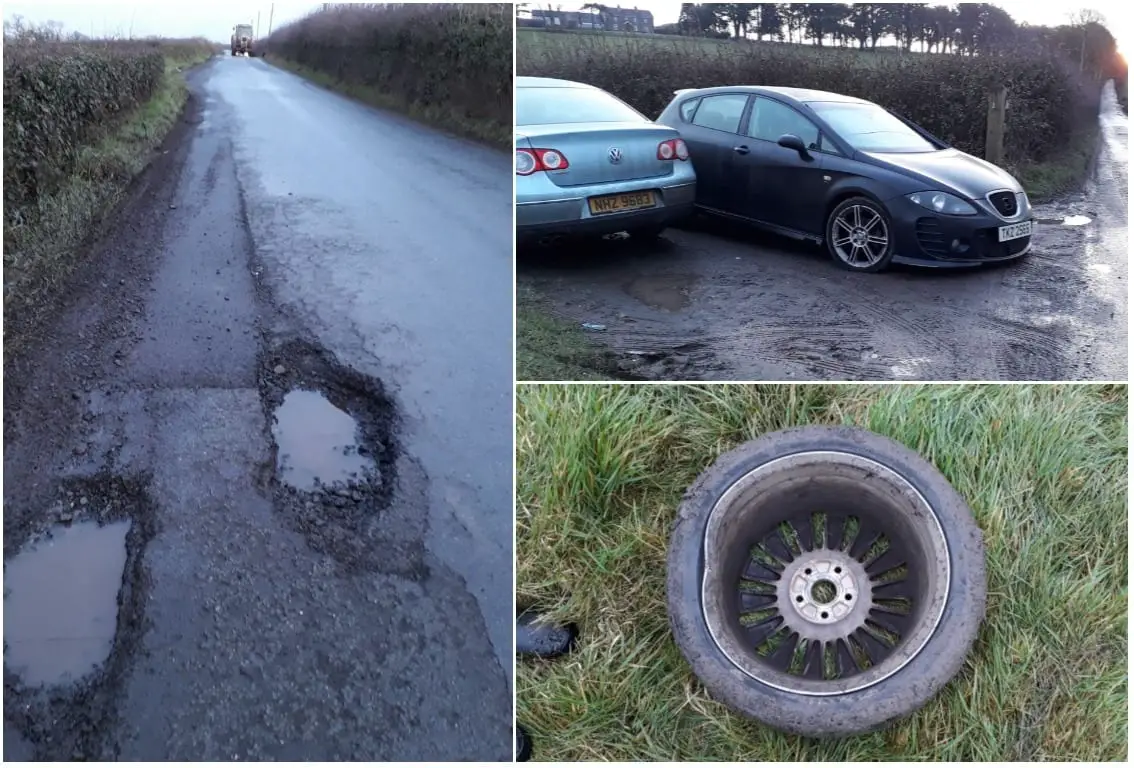 A Tullysaran woman has hit out at the lack of action to deal with potholes after hundreds of pounds worth of damage was caused to her car.
She lays the blame firmly at the door of the authorities for failing to address an ever-worsening situation.
Julie O'Neill suffered damage to her car and was forced to abandon it after hitting a pothole on the Tyra Road in Tullysaran.
And when she returned she found after motorist had suffered a similar fate.
"The roads are a disgrace," said Julie, who said people were facing the same problem in all parts.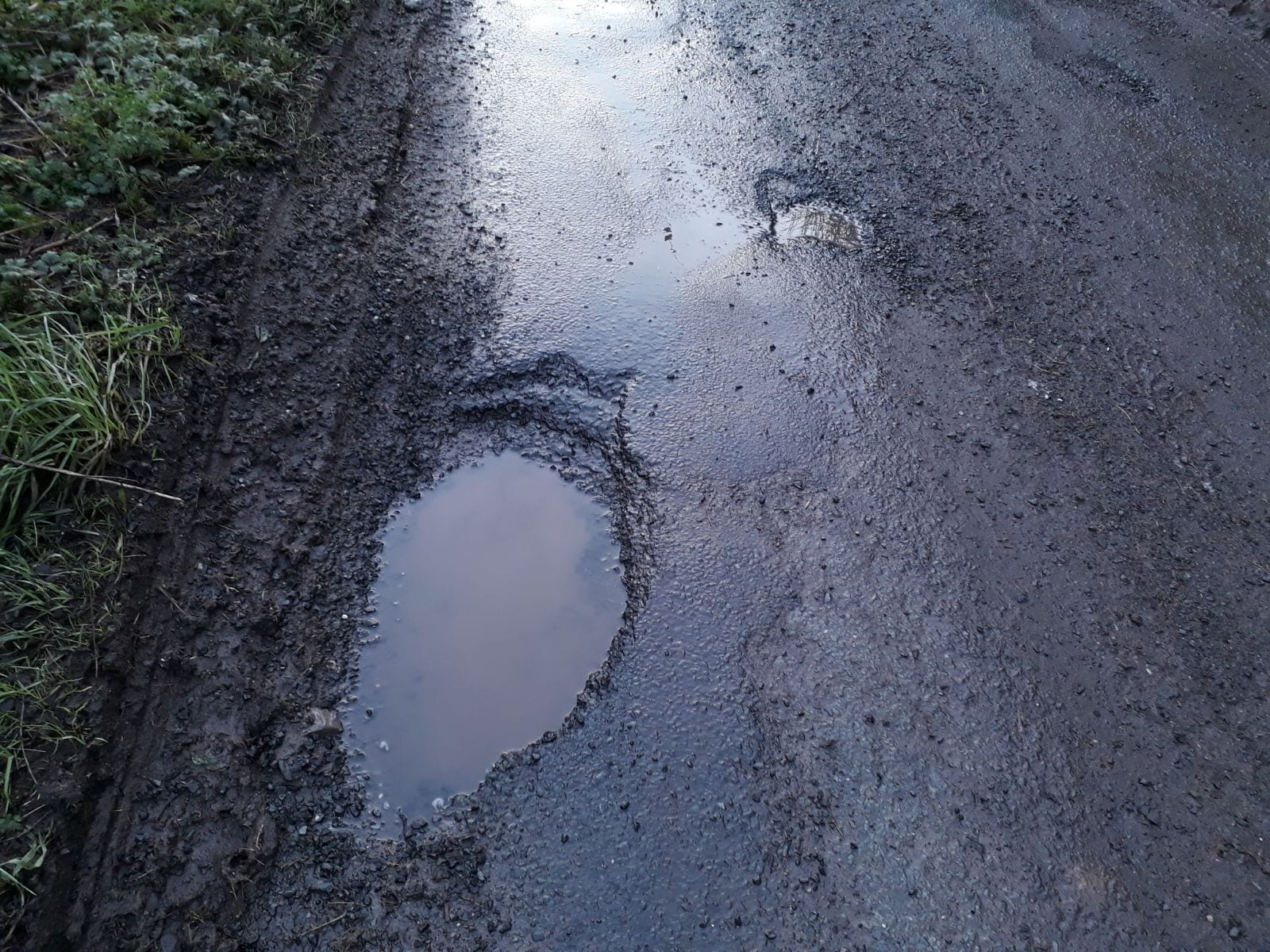 Many residents now are forced to memorise the potholes and familiarise themselves with these deep ravines as they come and go.
But the weather is only adding to the decay and they are growing in size and number day and daily.
Julie said the Tyra Road was covered in potholes, "from one end of the road right through to the opposite end".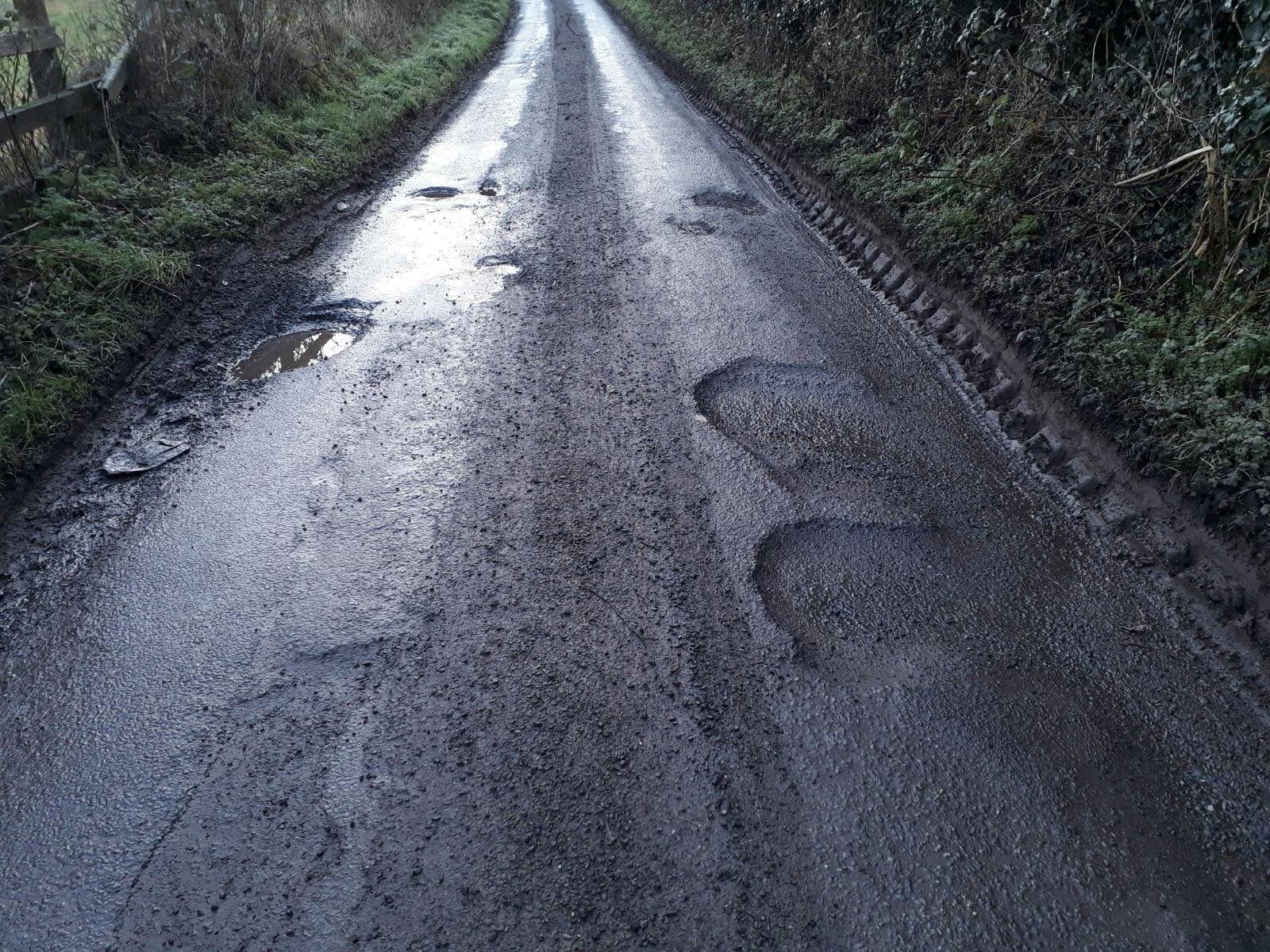 She has also questioned how many cars and vehicles have to be damaged before somebody does something to help alleviate the problem.
Julie – who works at Sport NI – told Armagh I : "You're actually swerving around the potholes, zigzagging just to avoid them.
"I would usually know where they are and how to avoid them but because the fog was so bad on Thursday night I missed the last one and hit the whole left hand side of the car.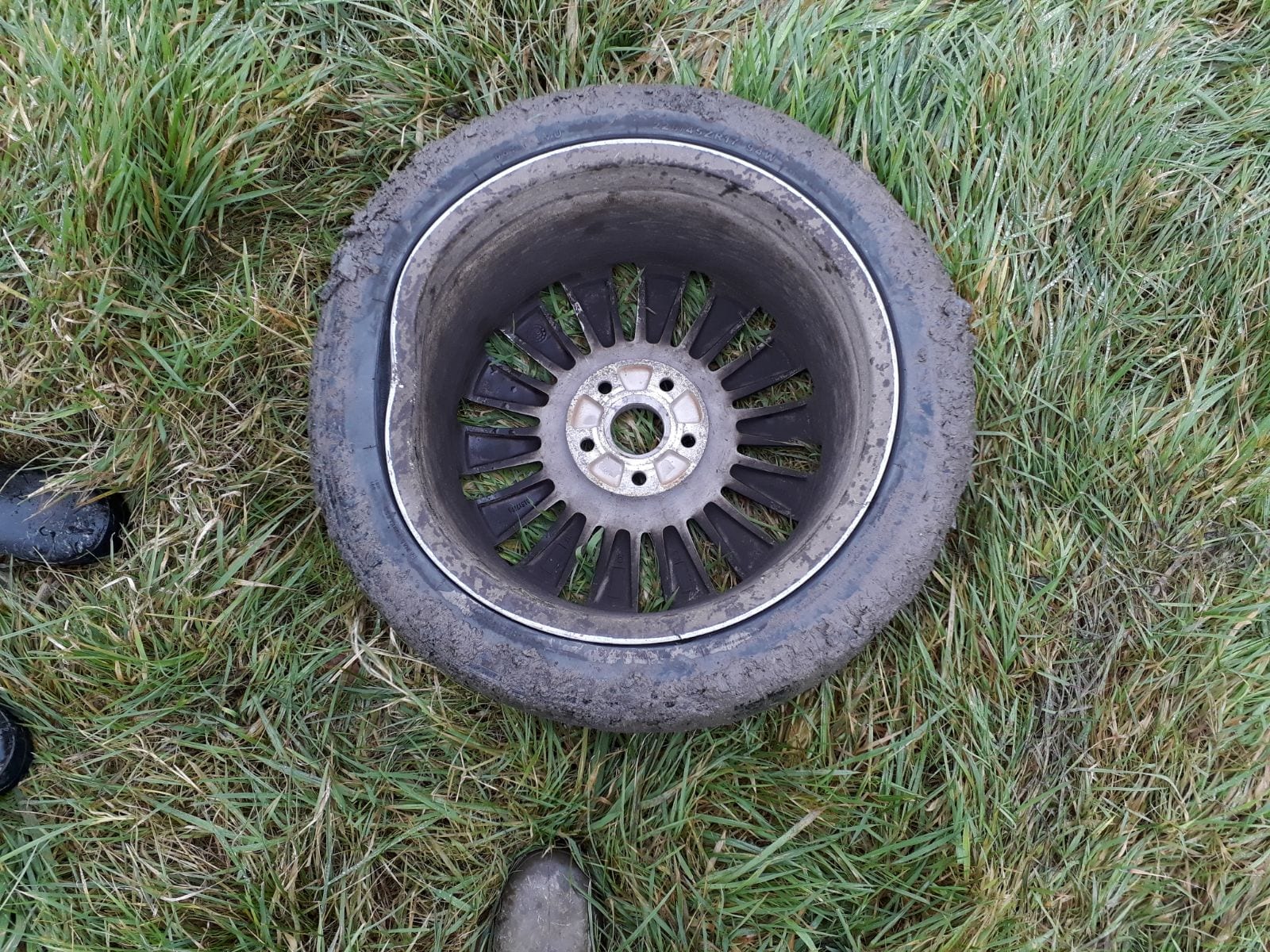 "I had to park up and abandon the car because it was so bad. When I went back to it that night there was another car sitting pulled in beside mine, busted tyre too. Two cars sitting there wrecked.
"The shock absorbers are probably gone too going by the way it's driving. We're talking hundreds of pounds worth of damage.
"There was no way I could shift the car; the alloys were wrecked. The wheels were replaced on Friday afternoon, but I was forced to miss a day's work in Belfast with Sport NI because I had no way of getting.
"That's an important part of my life and when you can't get to your work, that's when it really affects you.
"My brother-in-law damaged his car a few days ago; it's not driving right and I'm sure there are a number of people driving on that road who have done the same thing. It's so, so frustrating."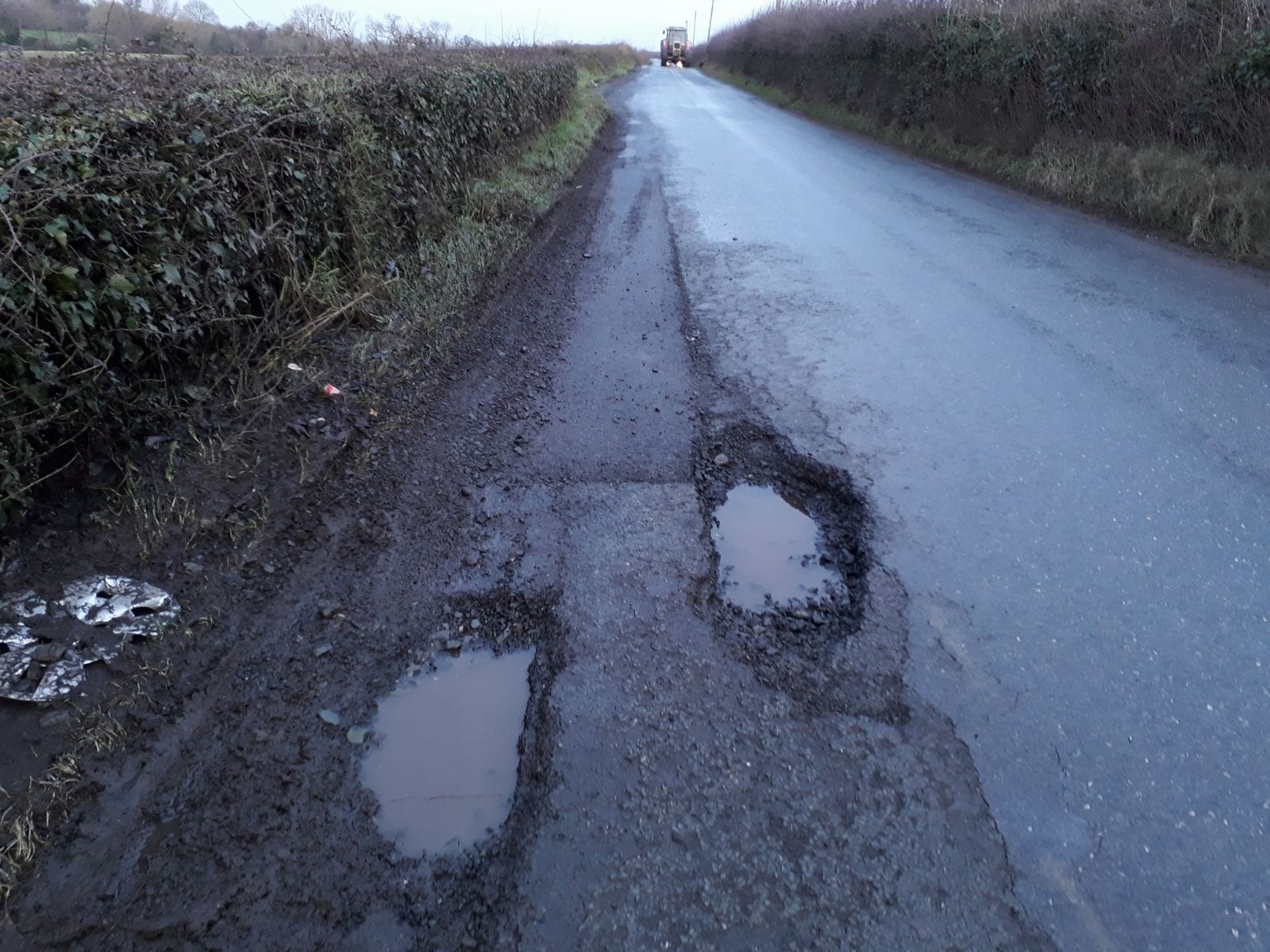 Julie has called on those with responsibility and influence to stop forcing motorists to play Russian Roulette when driving on local roads – and to stop painting round potholes and just fill them in instead!
"The holes are that big you could place a traffic cone inside them, maybe two or three in a row together," she added. "Something needs to be done."
Sign Up To Our Newsletter