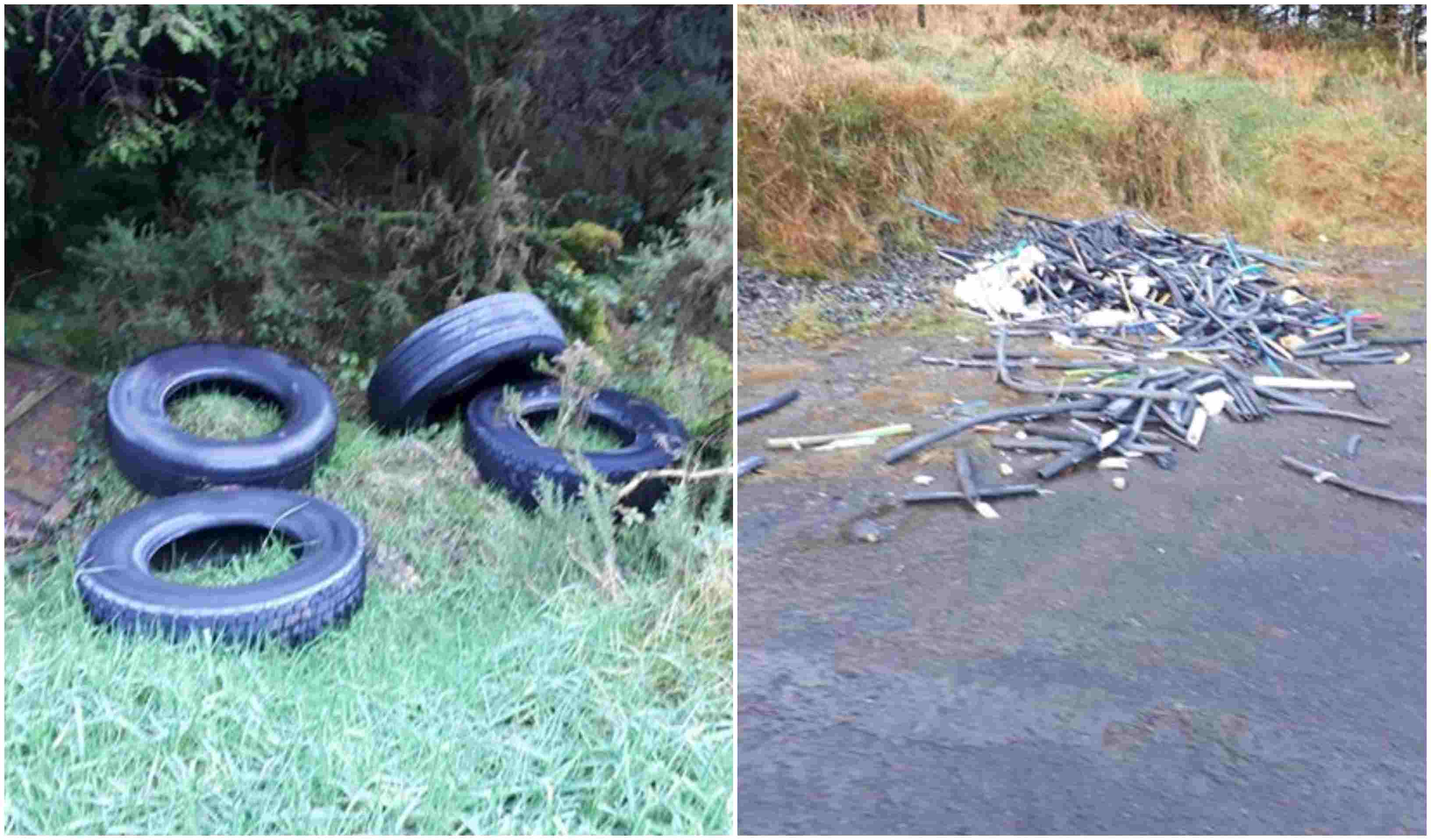 The sadly all-too-familiar sight of fly-tipping again in our local countryside.
The pictures show the latest incident of dumping in the area.
These photographs were taken by Danny Maguire, who says it is a common occurrence.
Truck tyres have been thrown along the roadside, along with what appears to be electrical wiring and insulation for duct work.
The incident, at the weekend, was near Clady, off Maggie's Lane.
Said Danny: "I walk up there every weekend and there's something new dumped every time.
"I have stopped torturing our local representatives as it is happening non-stop in our area.
"People have no regard for our countryside.
"More needs to be done to stamp it out once and for all."
This latest incident follows the weekend report that the cost of cleaning up from fly-tipping in the Newry, Mourne and Down District Council is expected to top £100,000 in the current financial year, figures which could be repeated in the ABC Council area.
Sign Up To Our Newsletter