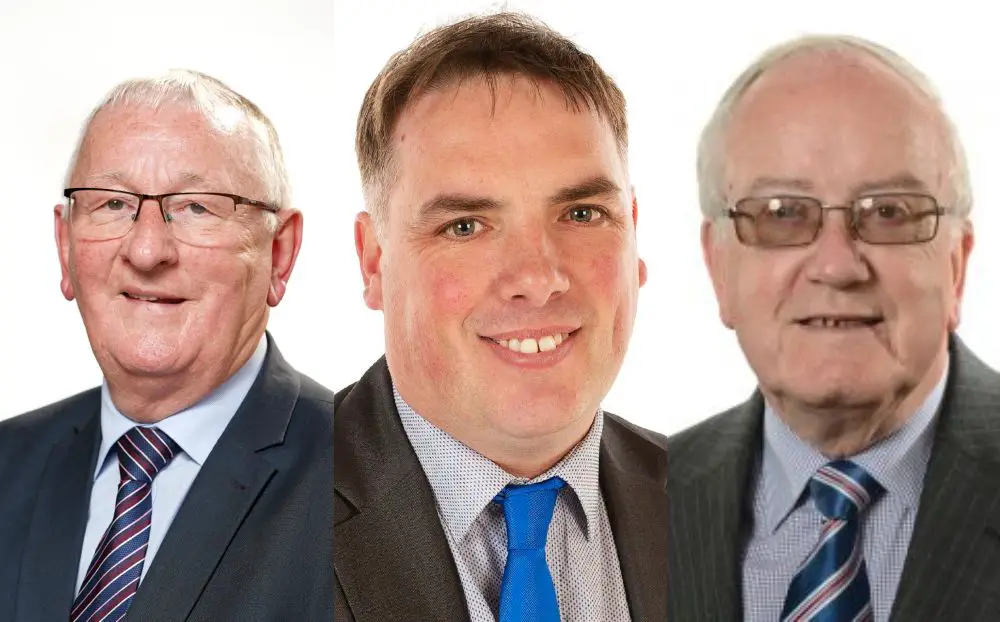 The chair of Armagh City, Banbridge and Craigavon Borough Council's planning committee has paid tribute to the three councillors on the committee who have decided not to seek re-election in May.
Speaking at the committee's final meeting before voters go to the polls on May 18, Alderman Gareth Wilson paid tribute to Aldermen Sydney Anderson and Kenneth Twyble and Councillor Darren McNally, all of whom will not be returning to the committee in June.
"This is the last meeting before the election on May 18 so I would like to put on record our best wishes to Alderman Sydney Anderson, Alderman Kenneth Twyble and Councillor Darren McNally who have been serving on the committee for a number of years," said Alderman Wilson.
"I want to thank you all for your contribution over that time. We have been through a lot with RPA [reform of public administration] and the whole introduction of this committee.
"It has worked quite well and quite a lot of decisions have been reached and it could not happen without the participation of the members.
"To those who are not seeking re-election I wish you very well in your retirement and to those who are going 'into the breach' as the saying goes we will see what happens and 'give it a shot' as the man says.
Thanking Alderman Wilson for his comments, Alderman Twyble said he had learnt a lot from his time on the planning committee.
"I have learned an amazing amount in the number of years that I have been on the planning committee and I will certainly take that knowledge forward into whatever the future holds," he said.
"I thank the members and the planners for their guidance and their help and support. It has been a learning experience and a very profitable experience."
Alderman Anderson said he was glad to hear that as a former teacher Alderman Twyble learnt so much from his time on the planning committee and told the chamber he has many good memories of his time on the committee.
"It is a committee that many of us, for some reason, do not seem to want to sit on but I have always found an interest in planning and that goes way back to the legacy council in Craigavon," he said.
"I want to thank you chair for the way you have conducted the meetings. It has been, in my view, a very likeable committee to be part of as we all seem to get through the business on the night, though some nights do last longer than others and I would just say thanks to everyone who makes these meetings possible.
"As we seek new pastures, Alderman Twyble, I think we will find plenty to occupy ourselves going forward."
The committee's vice chair, Councillor Kevin Savage said he wished to echo the chair's comments before praising Alderman Wilson for the manner in which he has conducted planning meetings throughout the year.
"I just want to echo your comments chair, in relation to the retiring aldermen and councillor," he said. "I would also just like to thank-you for the way you have handled meetings in the past year.
"You have been very inclusive, you have let everyone have their say and the meetings have gone well. I think the members have been grateful for your leadership in some of the difficult decisions we have had to make during the course of this year.
"However, I think I speak for us all when I say the only thing we won't miss are your puns but I am sure we haven't seen the last of them. I would just like to put on record my thanks for your stewardship of this committee this past year."
Sign Up To Our Newsletter