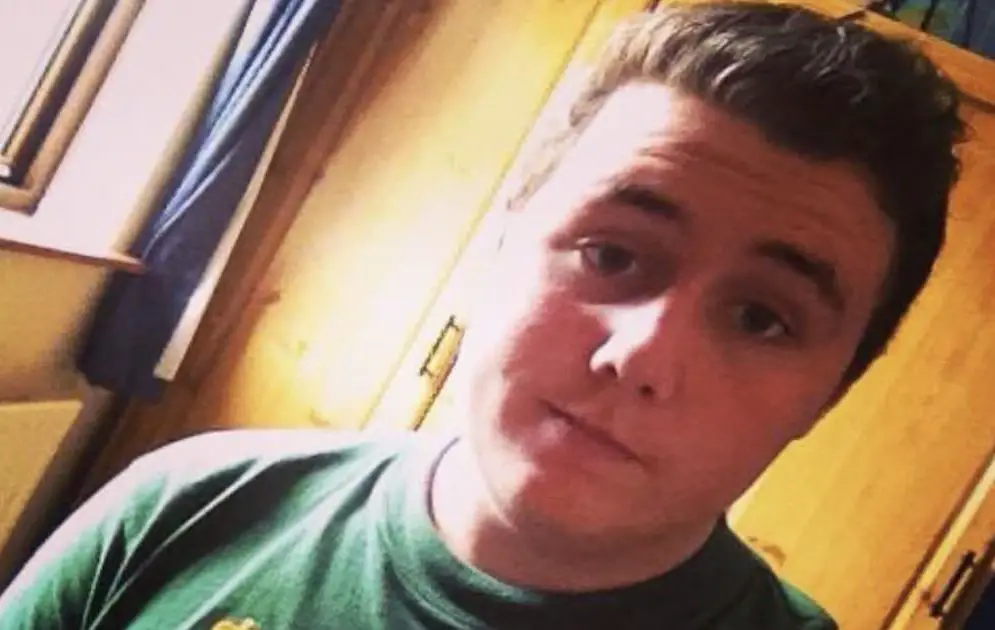 A trainee paramedic who blackmailed four teenage boys, including two brothers, to send explicit pictures and videos of themselves has been handed a two year probation order.
Newry Crown Court heard that 22-year-old Mark Wilson set up numerous fake Snapchat accounts to pose as a female in order to dupe the boys and then using the images to blackmail them into sending more on threat of public exposure.
Wilson, from Thornleigh in Armagh, confessed his guilt to seven of the 12 charges against him – inciting a child to engage in sexual activity, inciting a child to take an indecent image of themselves, distributing indecent images of children and attempting to possess an indecent image of a child, all committed between December 1, 2016 and June 1, 2017.
While the other five charges, four blackmail and one of sexual communication with a child, were being left in the books, prosecuting counsel Fiona O'Kane said the guilty pleas were being accepted "on a full facts basis".
In an agreed statement of facts lodged with the court, Mrs O'Kane outlined how the offences first came to light on June 1 when the vice principal of an Armagh grammar school contacted police "that a 13 year old pupil (pupil D) had been asked for naked pictures to be sent to a user on Snapchat."
"After initially complying but then refusing to provide further pictures, pupil D was warned by the user that refusal would result in the original naked pictures being put online for the public to see," said the lawyer, adding that during police enquiries, three more pupils from the school came forward and made similar reports.
The court heard that while pupil B did not send any images of himself despite "repeated requests," the offences followed a similar pattern for pupils A, C and D – they sent images of themselves and were then added to an accounts they believed belonged to girls at their school before being threatened to send more explicit images and videos.
Wilson even went to so far as to approach two of the victims directly, claiming he had heard someone else, was bothering people on Snapchat, offering to help them "deal with the" frightening situation.
"That evening the user requested more photos and a masturbation video resulting in pupil C sending 5 further pictures," said the lawyer adding that Pupil C then messaged the defendant directly asking what he should do and Wilson told him "just send the photos".
The same thing happened to pupil D, whose brother is pupil B, but police investigations led them to Wilson who was arrested and his phone seized.
"The defendant's phone was triaged and although a number of items had been deleted, police were able to retrieve sufficient material to show the modus operandi of using other Snapchat accounts and various pictures young males, some in school uniform and the Snapchat items sent to pupil D.
"The application 'Snapchat Hack' was noted on his phone – which allows users to save any photos they have received without the sender getting a notification that this has been screenshot," said Mrs O'Kane.
During police interviews Wilson refused to answer questions but eventually admitted his guilt and the court heard that his confessions were "greatly welcomed" by his victim as if saved them ordeal of going to court to testify.
Sentencing Wilson on Wednesday, Judge Paul Ramsey QC described the case as "unusual and troubling" and revealed that while he has expressed remorse for his offences, Wilson also had "limited insight or empathy into the effect on the victims."
The consequences for Wilson himself, said the judge, had been significant in that his training as a paramedic at an English university and his civilian job with the police had come to an end although he added that was "entirely by his own hand."
Judge Ramsey said it was clear from reports from both the probation service and a consultant psychiatrist what Wilson would "greatly benefit for a period under statutory supervision," so given the fact he had entered guilty pleas, had a clear record and the four year delay in getting the case to a conclusion was not his fault, a two year probation order was the best way to deal with the case.
Although the police and PPS asked for him to make a Sexual Offences Prevention Order, the judge said he believed such an order was neither proportionate nor necessary.
In addition to the probation order, Wilson was orders to sign the police sex offenders register for five years.
Sign Up To Our Newsletter