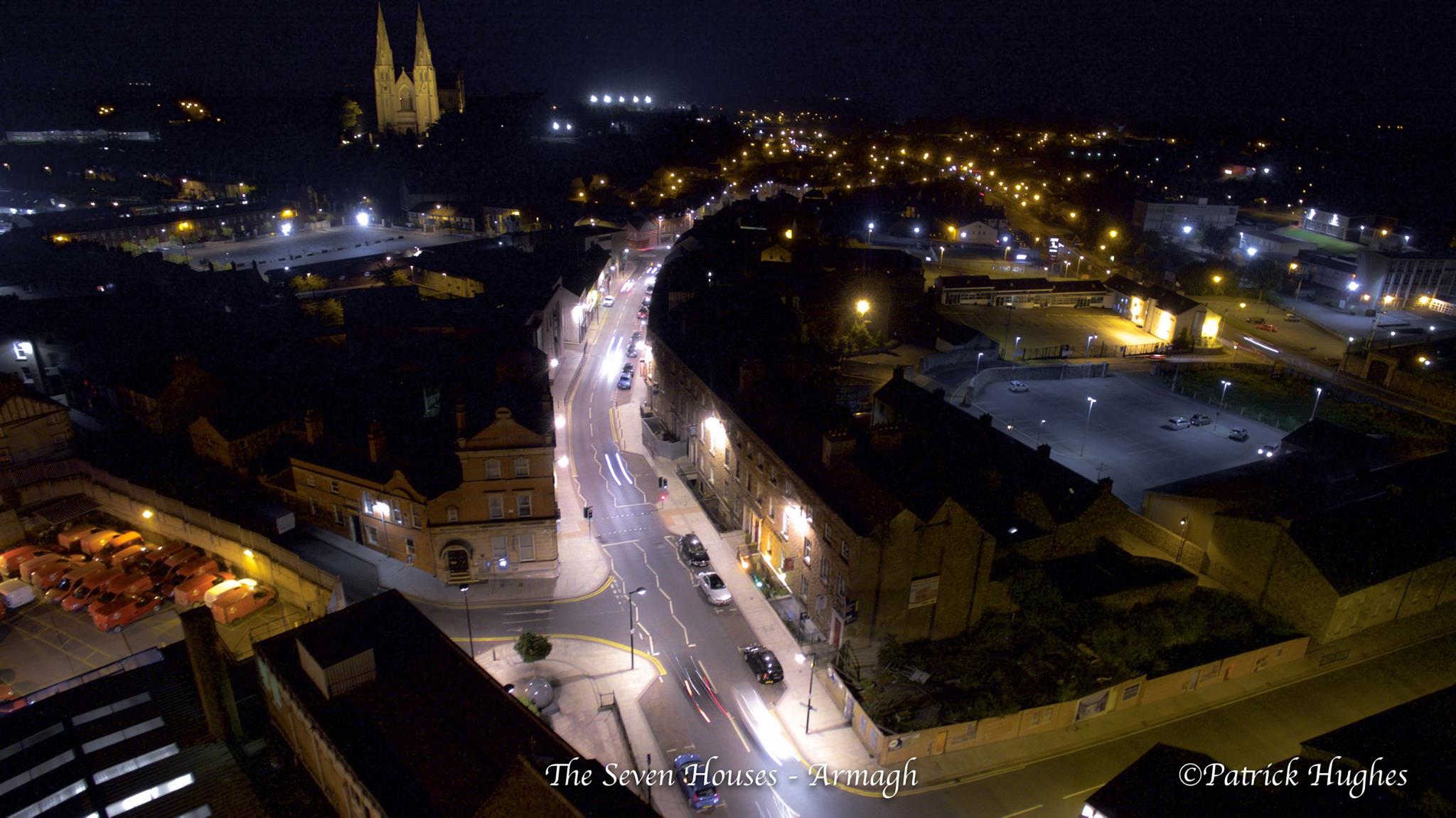 Retail centres across the ABC borough have been likened to 'ghost towns' in the evening by a local councillor.
And Alderman Jim Speers has said a full review is required to reverse this trend.
The Ulster Unionist representative was speaking during the course of a debate at the economic development and regeneration committee, when he referred to the damage done to town centres and the lack of people now living in them.
Armagh City and town centres across the Armagh City, Banbridge and Craigavon Council area need to be boosted at night times, according to Alderman Speers.
He said most were "like a ghost town in the evenings" and, added that "an initiative is needed to open up town centres and get shop fronts lit up at night and shutters removed, etc".
Alderman Speers said we do not have the pavement café culture that exists in other countries and the council needed to look at addressing this issue in a number of ways.
He suggested a full review of the town centres and their usage was required to ascertain how this issue could be progressed.
SDLP Councillor Joe Nelson – who chairs the committee – said the issue of town centres was something which he wanted to give priority to, and he was tired of hearing the same complaints coming forward.
Councillor Nelson said that the town centres of Lurgan and Portadown had been 'lost' to Rushmere Shopping Centre, and they really needed to have a look at what the future was for our town centres, although he acknowledged that they would never be the shopping experience that they had been for previous generations.
Councillor Nelson suggested council should have a strategic view of the future of town centres, adding that they needed to have a taskforce for each of the town centres.
A workshop is due to take place in October to explore options for supporting town centre development.
Photo by Patrick Hughes Photography and Video.
Sign Up To Our Newsletter